Posts Tagged 'Margaret and Helen'

We're planning to go to our first film festival in a few weeks – the Sedona Film Festival. A friend has a rough cut of his film in the festival, and we're just downright curious to see lots of indie films, as we are slowly discovering the joys of these gems. Cool Hunting spotlights Sundance and some new films.

From JPG Mag, the best of their Tritych challenge….
On thinking back to the "way things were," a reflection on "type." Kind of interesting to look at "the way we were."
Upside Down, Left To Right: A Letterpress Film from Danny Cooke on Vimeo.
Totally appropriate for me right now, as I am listing some deadlines  for shows I would like to enter. From Alyson Stanfield's Art Big Blog comes "Calls for Entries." I have become very selective with the show deadlines I add to my calendar. Where possible, I try to enter anything that is not juried, especially if I have work already completed. I also look closely to see if I can use existing work for a show. Trust Alyson to be extremely timely!

Wish you had a manual for your new toy? Manuals too hard to read and understand? From The Best Article Every Day comes the best phone manual – I LOVE the creative marketing and design!! Be sure to check out the Bonus on The Best Article – very clever!
Out of the box from Vitamins on Vimeo.
Also from The Best Article – a few good laughs…….How to Properly Place Employees: (I could probably do this for teaching…..)
1. Put 400 bricks in a closed room.
2. Put your new hires in the room and close the door.
3. Leave them alone and come back after 6 hours.
4. Then analyze the situation:
a. If they are counting the bricks, put them in the Accounting Department.
b. If they are recounting them, put them in Auditing.
I spotlighted OrigamiJoel a while ago, and here he is talking about the papers he uses for folding….and adding paint. Love this guy's work!

I don't normally read the NY Times, but I discovered Nicholas Kristof's column on Change.org and thought it was great. Here is a column of questions to Melinda Gates after she returned from Bangladesh, about what individuals like you and me can do to change the world.

Since women's health has become a political hot button, read Margaret and Helen's take on the Komen fiasco. I LOVE these ladies!!!.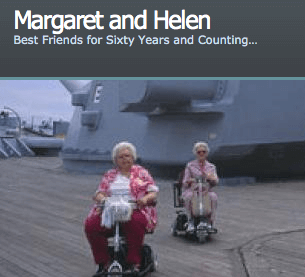 I discovered this wonderful blog, "Letters of Note." Wonderful letters from all assortments of folk, but my favorite so far has been this letter from a former slave to his previous master. Absolutely exceptional and beautiful, and "in your face" in an craftily literate way.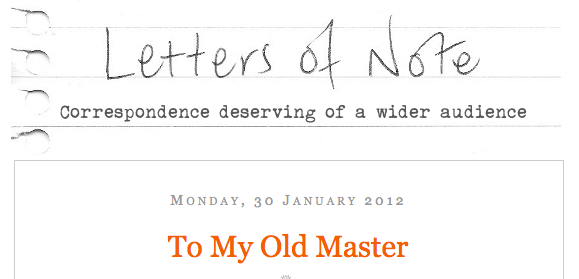 Have a great week – let me know what interesting things you find on line.