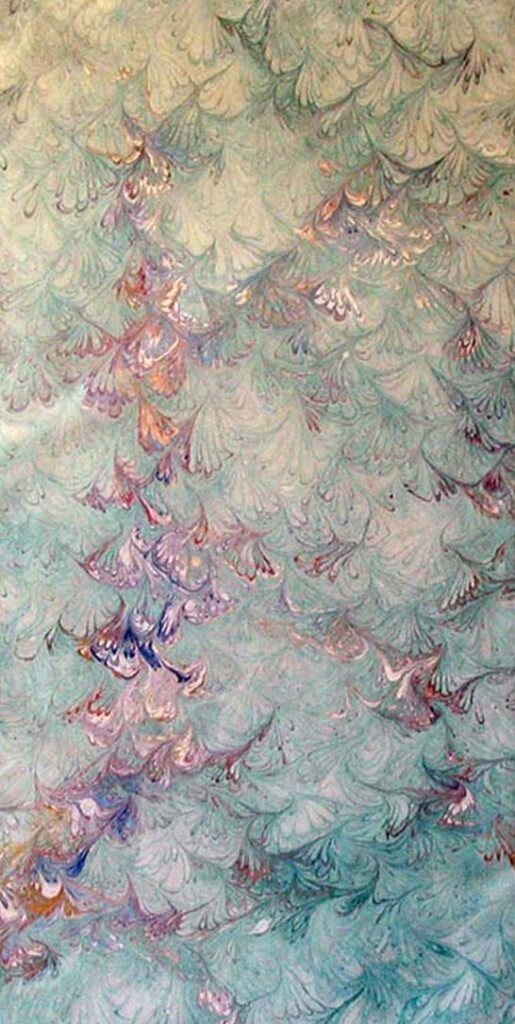 We left on Thursday to visit family in Prescott and friends in Sedona. We cleaned out the garage storage room in preparation for our landlord coming by to put in a set tub so we could do some dyeing before we marbled the fabric. We arrived home today at about 1 PM to find him still in the garage, dealing with "three days of hell," as he put it.
When we rented this town home in March, a set tub was a request by us, as we really want to expand what we are doing with the marbled fabrics, and we don't want to use our kitchen sink for this work. Our landlord agreed to take care of it when he was in town. So he arrived at the house on Thursday, and worked nearly continuously on the plumbing….which evidently was not in great shape. He realigned the washer/dryer, fixed the major leak, changed fittings. Replaced the water heater, replumbed all the piping and connections in the walls, put in a drip pan…..as well as create all the plumbing necessary for the new set tub….which – get this – he brought with him ON THE PLANE from Philadelphia.
All his notes on what he did  – including patching holes where he fixed connections – are written on the new water heater, prefaced with "this has been three days of hell." He kept hoping we wouldn't come home early, because he kept having to turn the water on and off, as he found new problems.
And…he left us brownies in the refrigerator to thank us for our patience.
Wow.
Are we lucky or what?
We've already planned on a thank-you gift for him. Next weekend – bring on the fabric and the dyes!