I It only took me 21 years to get to the Vermont Quilt Show. When I was set to go before leaving Vermont in 1994, it was way over the 90s, and the person who was going to drive couldn't handle the humidity. So I had to pass, but I finally went in June….to find out me camera took virtually no decent – in focus – pictures. Time for a new one, this time two or three steps up from my point and shoot – which has gotten me great pictures over the eight years I've used it. So here's a few good ones: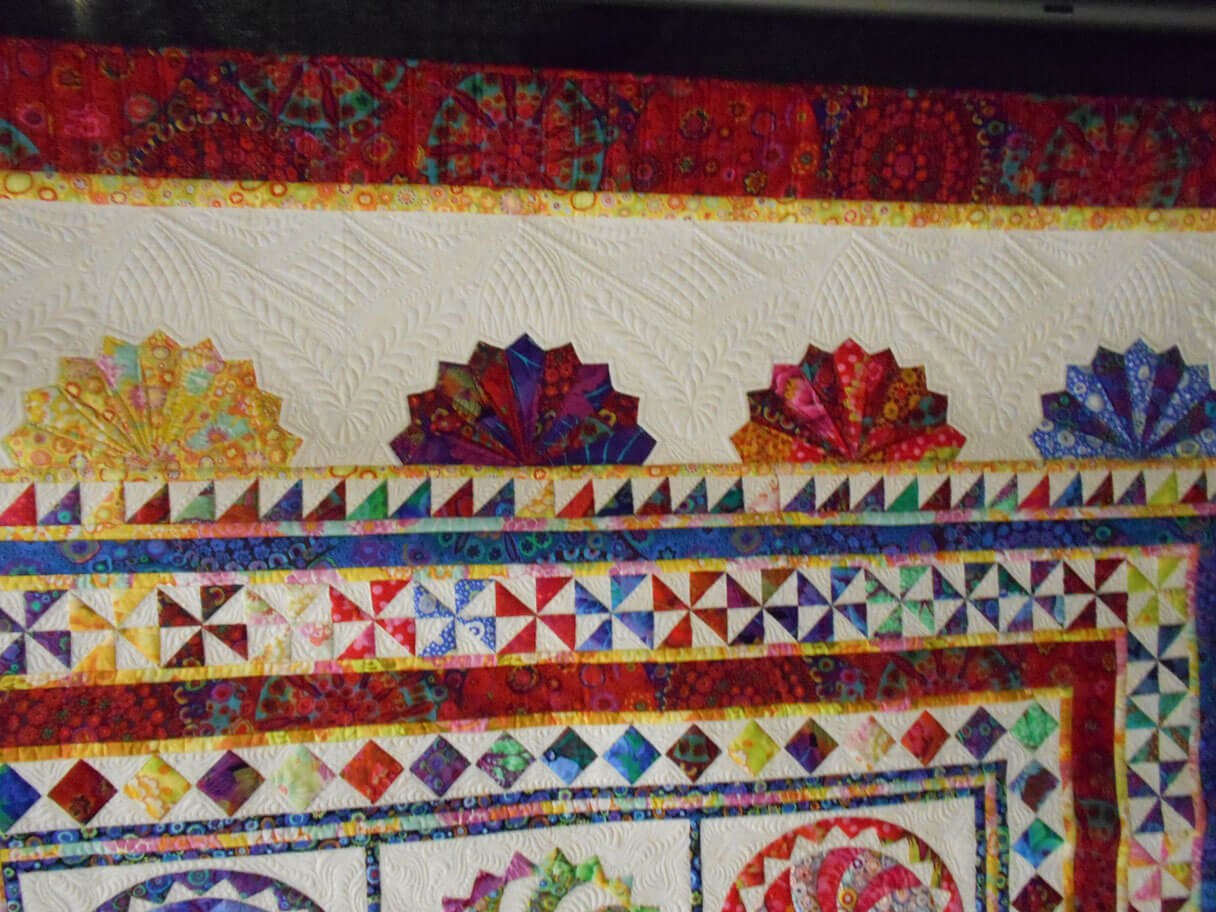 A number of zentangles made their appearance at the show:
Loved the colors in this next one:
And finally…..I am back to my own work!