For this picture, it originally was an interesting stump, surrounded by pine needles. What I didn't see initially was the lone piece of bark. The initial picture was pretty blah as it was.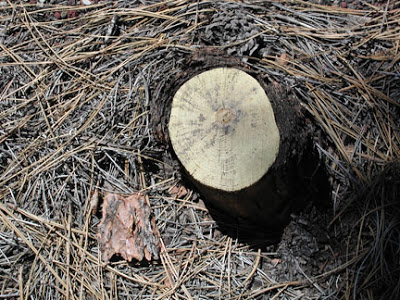 Then I cropped just the small piece of bark to start.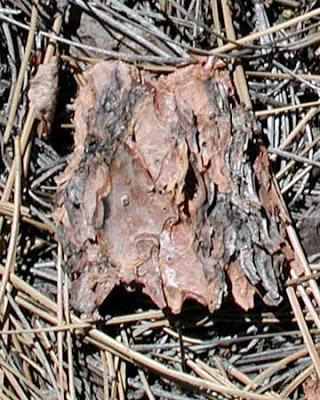 For the next, I decided not to try so many gradients and filters. I cut the bark and copied and moved it around the whole piece, trying to avoid any specific look of a repeat. Then I looked at embossing with contour and texture marked – except for the upper right, which seemed fine and added a little depth. So along with looking like bark, it also looks like a photo from a plane of the topography of the earth.