In the midst of talking about learning, and folks on Facebook celebrating their 100th posting, I thought I would go back to the beginning of this blog. It was originally set up to record my work in a beginning Photoshop class. Now it has become my creative journal, and as I build my audience, I really am hoping to get feedback on a regular basis about some of the things I am trying. That said, here's one of the first attempts…and I was so proud of myself!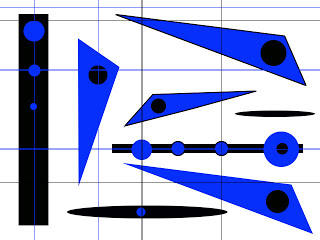 The beginning exercises were to help us learn about layers and basic drawing tools. I spent hours playing around with them. I knew I wanted to go much further, but while the initial learning curve wasn't too bad, I felt I plateau'd with filters. I need to get back to the NAPP tutorials and try to expand what I can do. I went a long time between images, and I found I had forgotten a lot of the steps, like importing patterns from the marbled fabrics.
Dean went back the the Gardens yesterday to fnd irises and roses galore! He took some great shots. I picked this one to work with, and cropped it to this image. I'm liking the off-center images, especially since I have always been SO linear and symmetrical.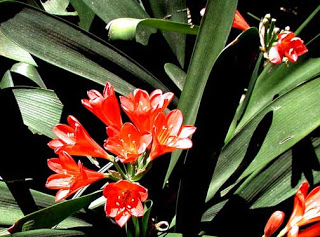 Keeping in mind I am trying to develop a set of 12 to 15 images to fit the theme of Garden Fantasy, I get the basic cropping and adjustments done, and then I start to play. So this is the first attempt-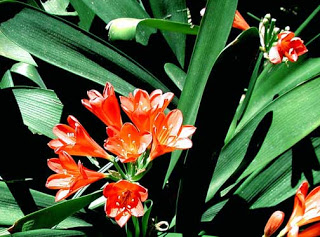 What I notice, now that I can see them both (note to self: work at tiling on the desktop…) I adjusted the bottom one to enhance the greens, and it seems like some of the deep orange was lost. I will need to relook at that. This one also has the use of the clone tool to eliminate some "flaws" on the leaves.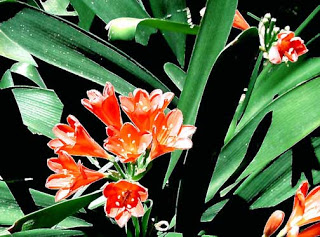 This is a filter – the blur filter, and generally I like the effect. Again, I have to watch the color – these flowers really are a deep orange. But I like the blur effect….
More tomorrow – I have papers to grade……
…..but I just discovered Picasa……