So I finally figured out masks. Last lessons I had trouble with that, and even with help from Suzan, I couldn't seem to understand it. This time it's clear. I wasn't doing the correct type of mask.
So here is the original of the necklace Alison made me for my birthday. The photo isn't bad, but really doesn't show the richness of the stones.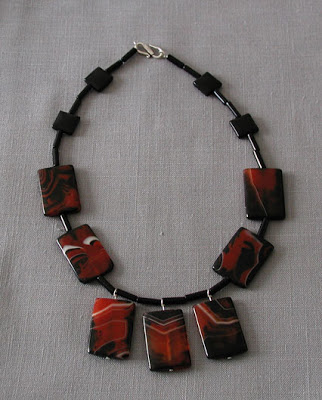 Then making an adjustment layer and playing around with brush size, I managed to get a different background that made the stones really stand out.
Yea me!