One of the fun things for me in marbling is trying to see what else we can come up with as we marble fabric. This has led over the years to marlbing silk flowers and ribbon, as we didn't want to waste the accumulated paint on the sides of the tray. But what to do with the paint and size left in the tray after the actual marbling is over?
We have taken pieces of cotton and laid them directly on the left-over bath as we are getting ready to empty it. The results have been really interesting – very organic, lots of striations. Here's what happened today.
This first is the shot of the marbling tray after we finished our last piece of cotton. You can see the paint left, some on the surface, but most on the bottom of the tray.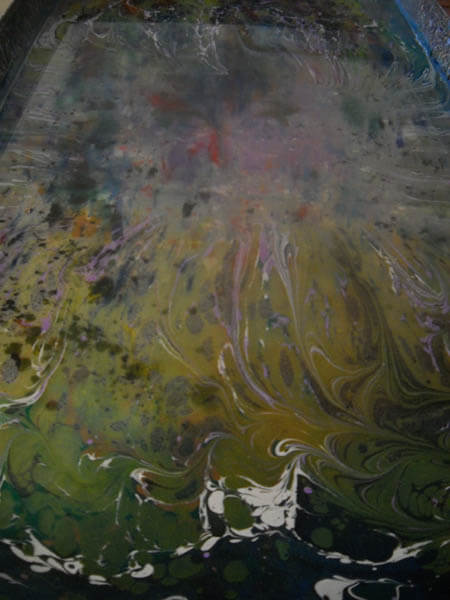 Nothing really interesting at this point. So I started to scrap the bottom paint down towards the end that we will bail from.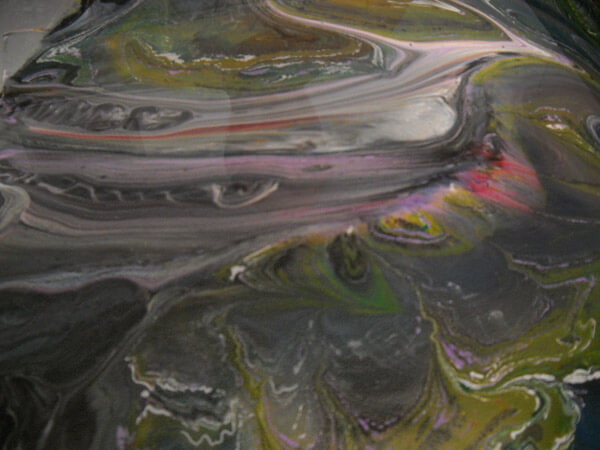 Now it's starting to get a little more interesting.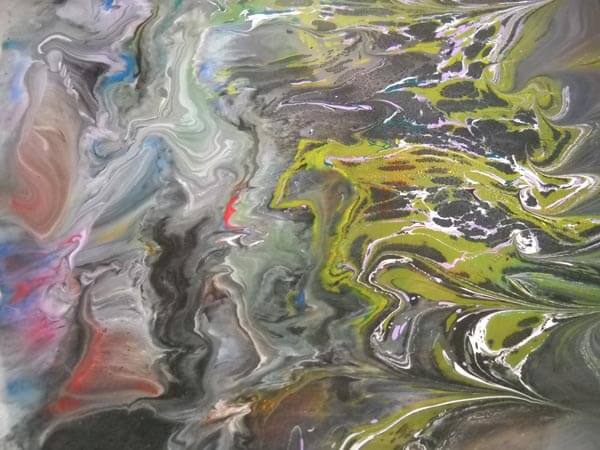 More scraping.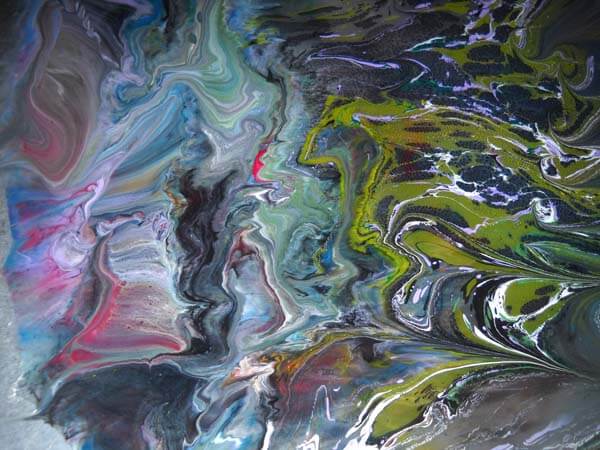 Definite possibilities here!
Now we're ready to lay a few pieces of treated fabric, just to see what comes up……and this is what we ended up with –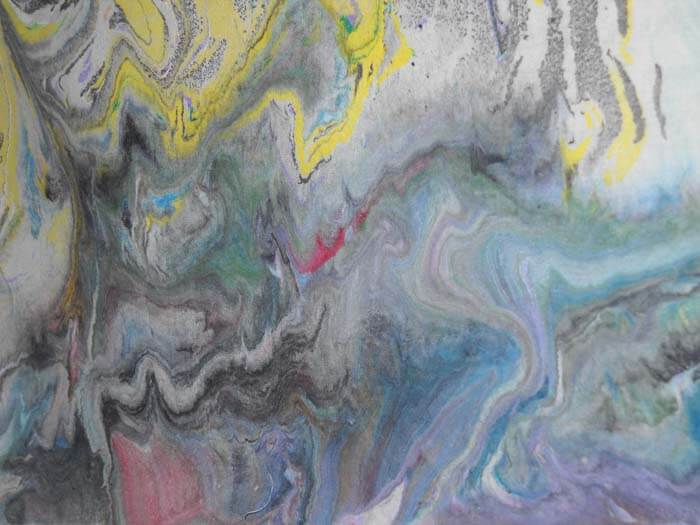 I see lots of possibilities.
And now it's time to complete another table runner for my second mom. You can read about the first 3 here. I'm renewing my hate affair with 1990s white polyester…..here's some of the new blocks. I don't have the coverage for the satin stitch with this particular thread….I think it might be a little too thin. And each keeps buckling, regardless of how many times I stop, lift the presser foot, and turn to keep from bumps.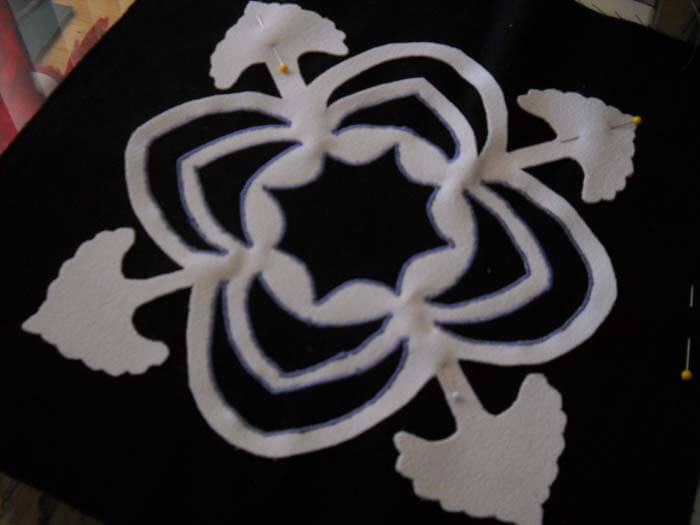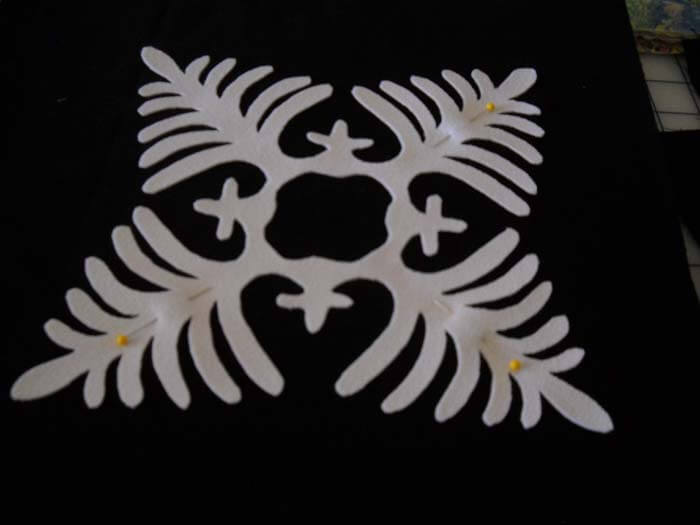 This is the last of these five for this next table runner. This will probably take about two hours.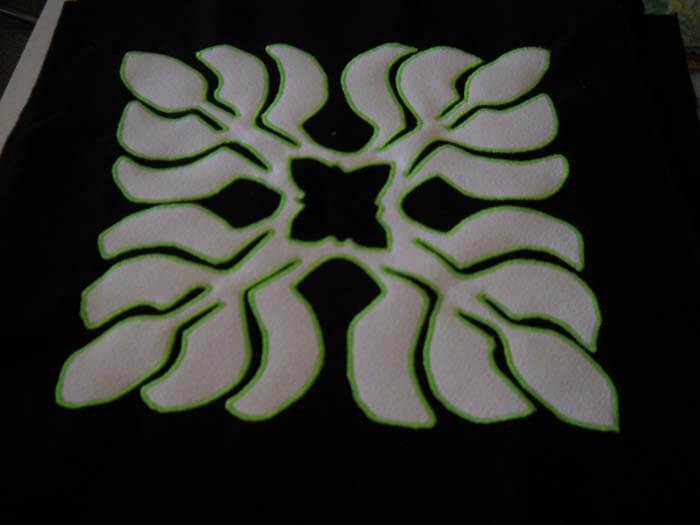 Love how the green glows in these next two.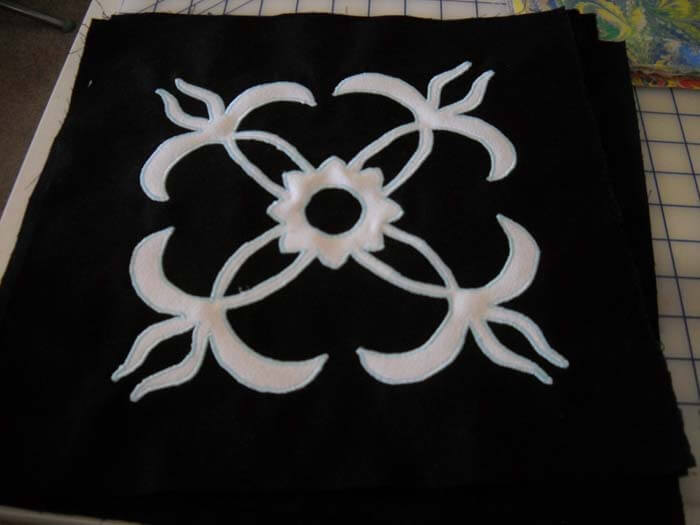 This time around I'm quilting each square separately and then piecing them together – will (should) be much easier to manipulate all of it under the machine. I'm hoping to have this completely finished by Sunday so I can move on to the June challenge for the Free Motion Challenge. Got lots of ideas for that one!!