I have been working, even though I haven't posted anything lately. I'm trying to finish some patterns and start the last of the seasons hangings – Summer. "Spring" turned out so much better than I anticipated. When I first started the log cabin blocks, I wasn't sure they would really look like spring, and if there would be enough contrast within the blocks. I think it turned out wonderfully well.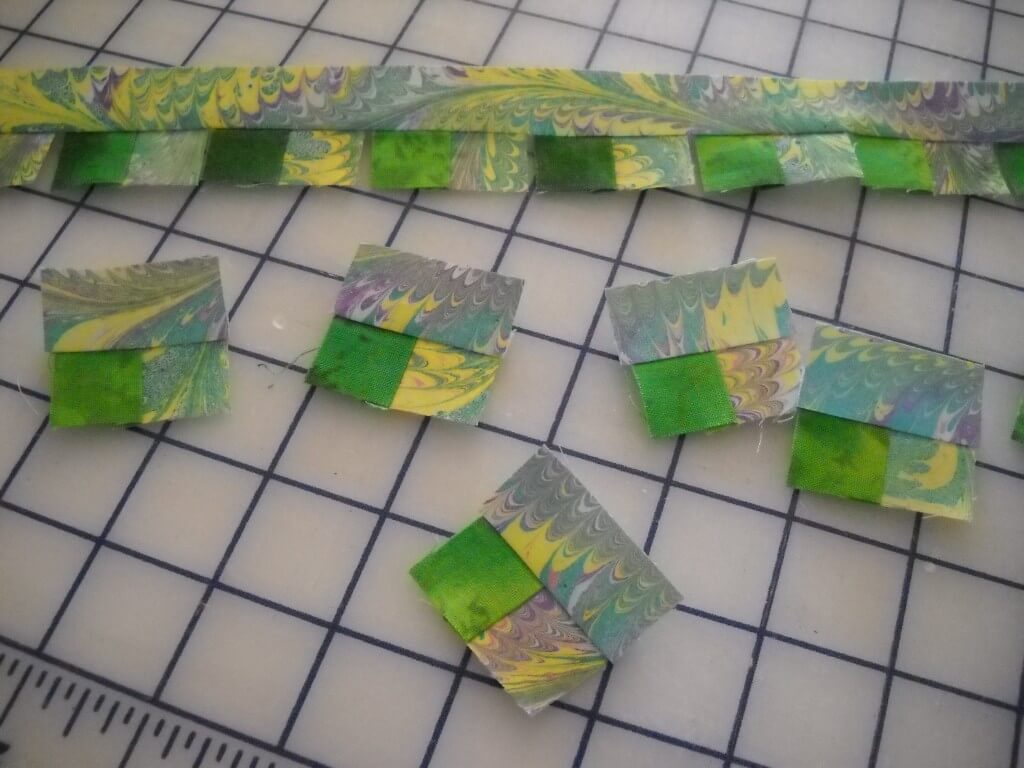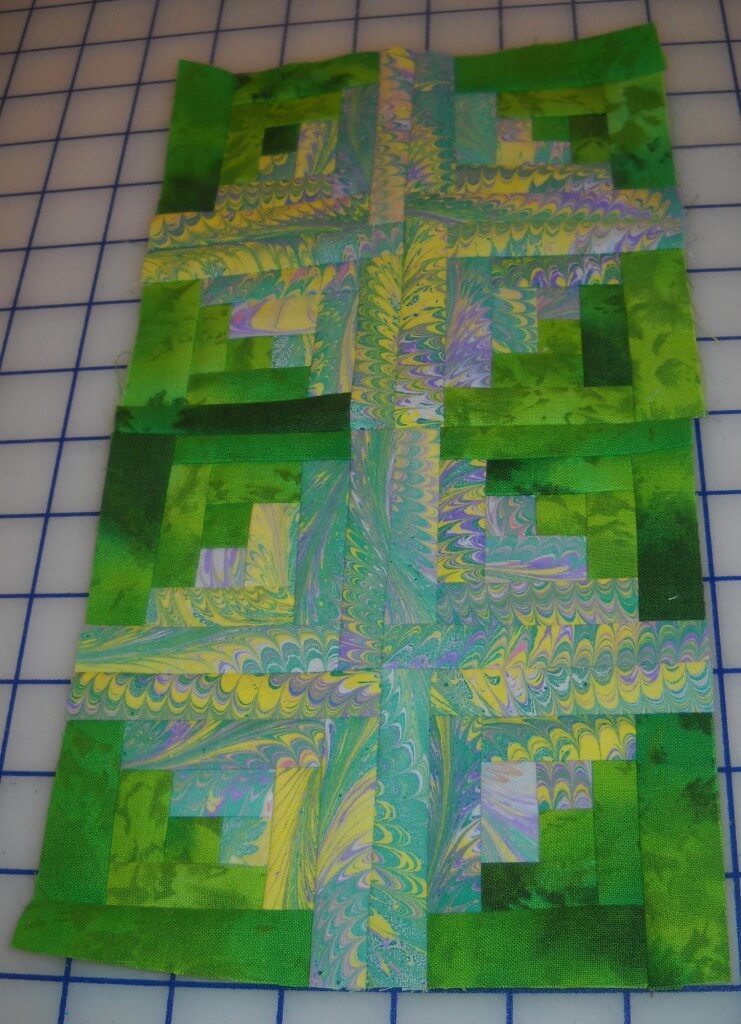 I so hope I can get "Summer" to be as vibrant.
And now…a few new pieces just out of the marbling tray…..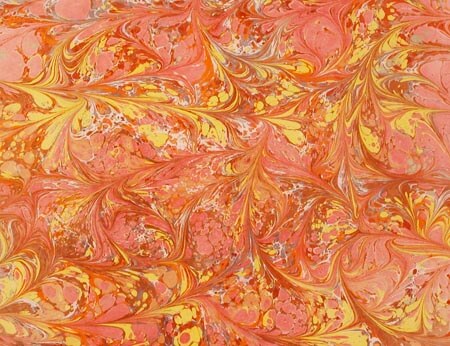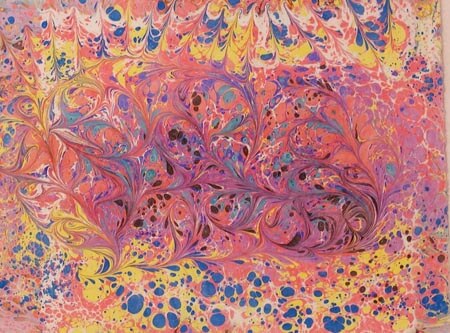 Back to work!