Archive for the 'zendala' Category

I am still so far behind of getting caught up on blogs, even my most favorite ones. But slowly, slowly…I want to enjoy what's out there!
Really cool shots from this week's 365 Project. Love the rainbow water drops!!
As usual, Alyson Stanfield has great advice in her ArtBiz Blog, "Quadruple Your Email Subscribers, and this week is no exception, especially in light of what I wrote yesterday in finally getting to a newsletter.

Now I am certainly behind the time, and this has already gone viral, but what a great story, Caine's Arcade!

I still haven't really figured out Pinterest, but I do know that since the TAFA list started using it, the amount of spam I am getting has really increased. So here's an article I am going to pursue as I learn more about Pinterest.

If you've ever wanted to try ATC's (Artist Trading Cards), here is a blog by Quilt Rat that takes you through the process. Her doodles are excellent.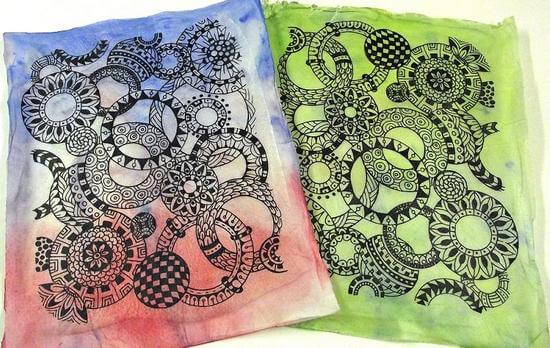 I have a new guilty pleasure……(that's how I felt about the ORIGINAL Survivor….), and that's Fashion Star. I'm finding it absolutely fascinating, both the design and marketing process, and trying to guess which clothes will get a bid. Joan Beiriger's blog looks at the show from the point of licensing tips.
I love Mamacita and her occasional rants on society and education. Here's a good one…..
"Back in the day, as George Washington might have said if he'd had to, except he DIDN'T have to because in his day, violent people were dealt with promptly and in a way that mightily discouraged repeat performances, a teacher's problems consisted of gum, untucked shirts, spitballs, and the occasional talking-back, all of which were dealt with swiftly and firmly.  The teacher was in charge; the parents respected the teacher; the principal usually backed up the teacher, and since decent people were respected back then, the student knew that to be a decent person, he/she needed to shape up or look forward to five to ten in the pen.  At the very least, to be deprived of any further free public educational opportunities, because frankly, those belong to learners, not destroyers.
"Said shaping-up to be done by the student, mind you.  Who else can do it?  Nobody, that's who."
Readers of my blog know I love most things zentangle, and now there are zendalas……nice and round. Here's a couple from the zentangle blog: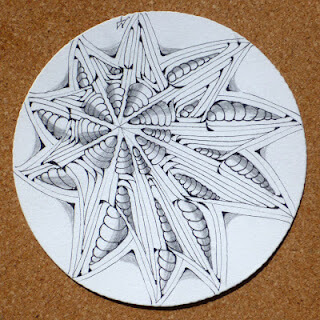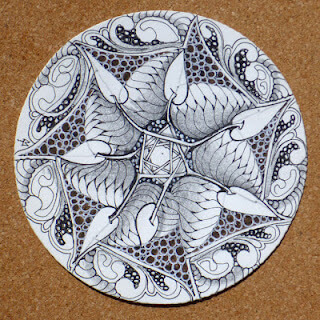 Letters of Note always have something of interest from the great and the unusual. This is a letter about writing, from the venerable C. S. Lewis, with advice that definitely stands the test of time.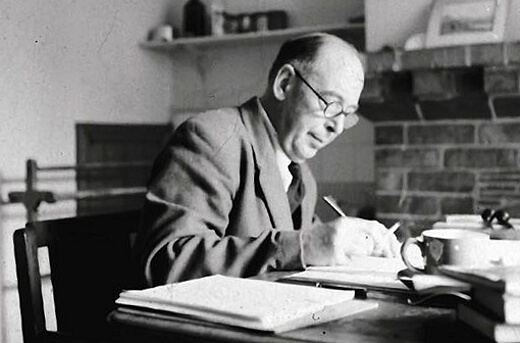 And on another note, from James Thurber, comes this delightful letter, quite the counterpoint to C. S. Lewis.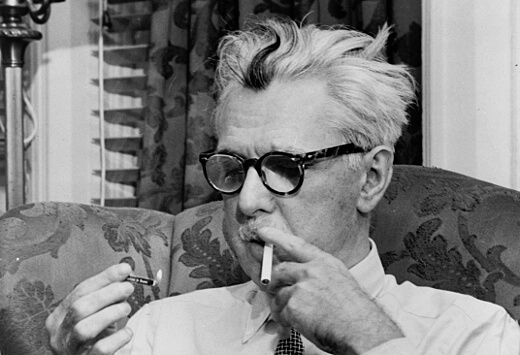 Let me know of cool stuff you find on the web this week!