I have been working on a guest blog post on using marbled fabrics in quilts, and it occurred to me to look at some of the more traditional quilts I have done to inspire people. Well, turns out most of them are UFOs…….so here's a look at what I still need to quilt – now that I have some really good free motion skills. I'm really inspired to start working on these….after the patterns are finished…..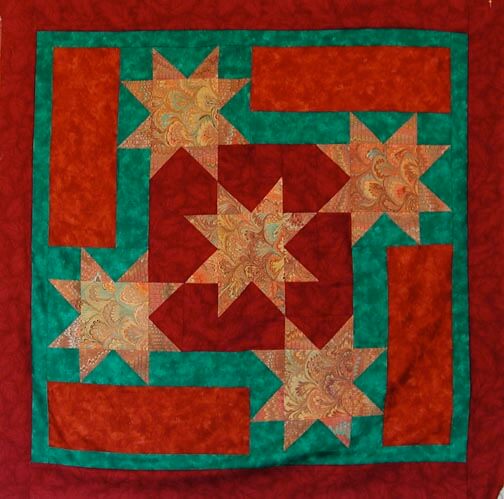 Needs to be taken apart so I can determine why there is the fold there…..The fabrics worked so well!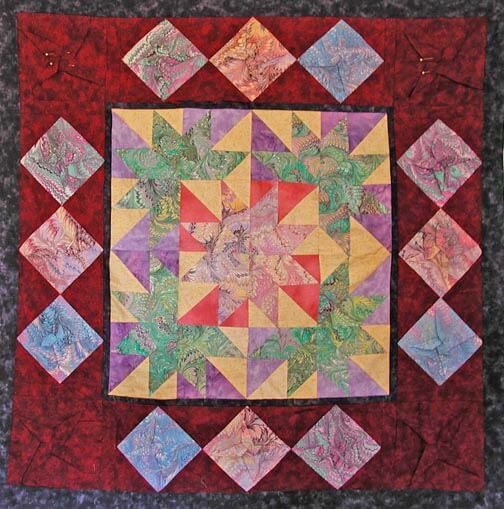 Known as my origami quilt…..complete with pins…..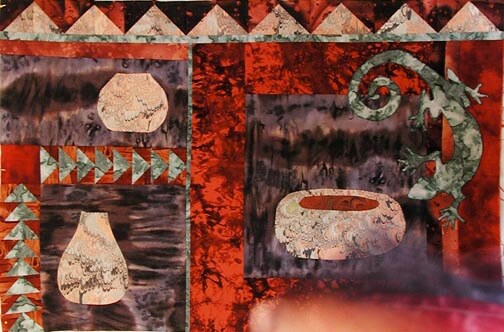 One of the first quilts I really started to expand my thinking….(forgive the thumb…).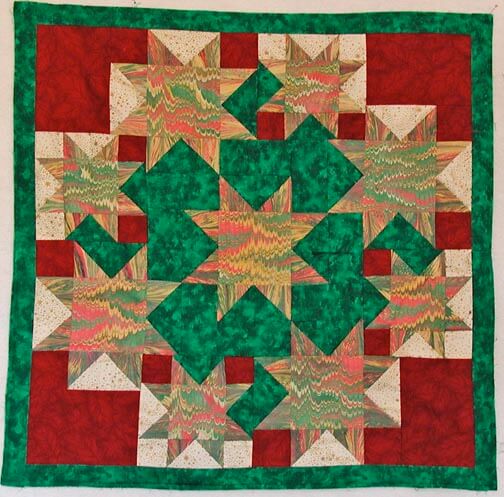 Gotta think about how to quilt this one……going to definitely quilt the marbled blocks.
And…..here's part of my October FMQ challenge – LOVE LOVE LOVE how this is turning out! I have a few more things I would like to do to this piece, so maybe it will be finished by next week Wednesday. It's a combination of a lot of ideas.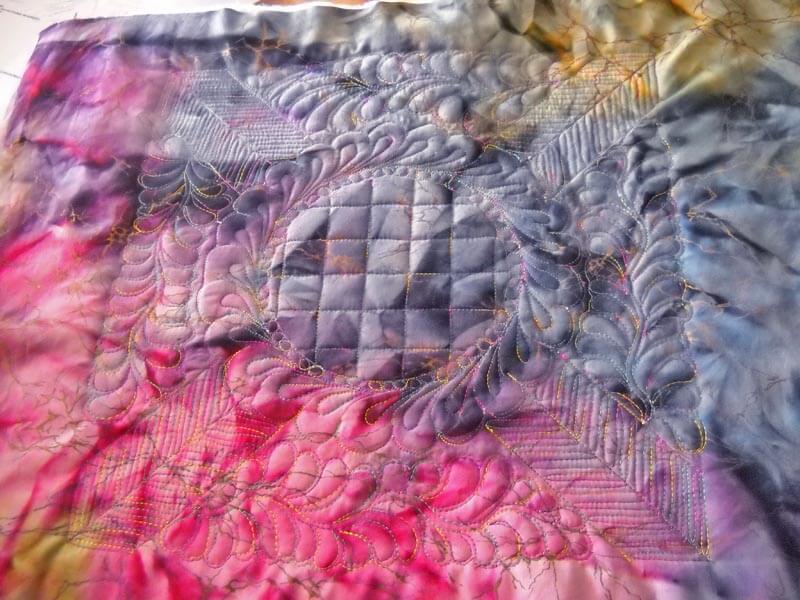 I have some really cool ideas for using the trapunto technique on marbled fabric…going to be the next piece.