Archive for the 'secondary colors' Category


I did remember the camera, but not until almost the end of art class. I snapped a few finished projects, but none of the "in progress." The kids have started some serious work with embellishing their illuminated letters – those will be great pics. The next couple are from our color studies.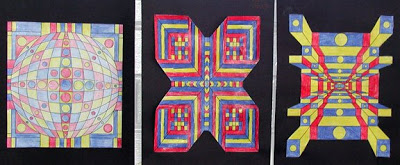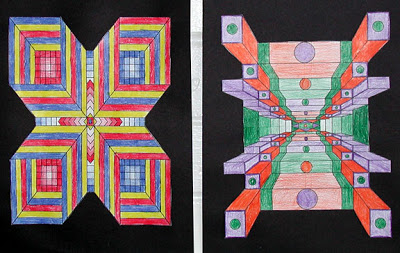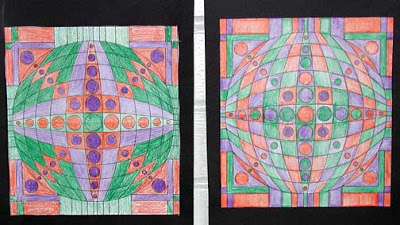 Each design (from a book on optical illusions) is either with the three primary or three secondary colors. They are arranged along one of the walls, and it is really interesting to see the variety among so many students. All the pieces had to have a line of symmetry, either horizontal or vertical, as a way of reinforcing math symmetry.
These next are some of our mandalas. The first is from my student artist who is amazing – he just draws whatever comes out of his head – I watch him in wonder! The second is from one of my girls who got really in to doing a series of lines inside each of her circles.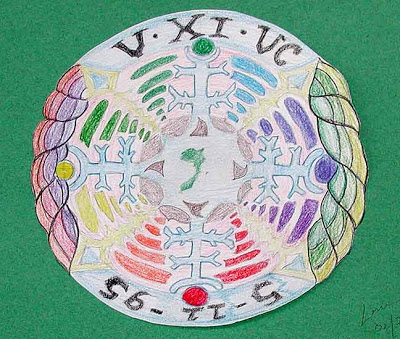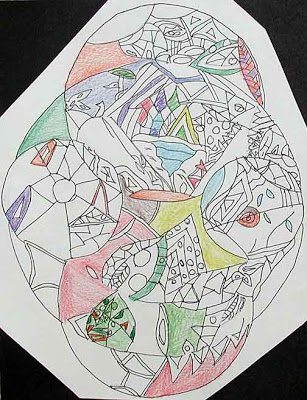 The next is from my young lady from last semester, now my aide, who has a nickname of Fudders (actually it's Mother Fudders, but I made her clean it up for class). She loves Minnie!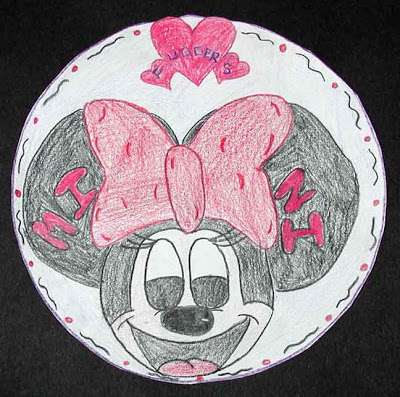 This next is the young man I was talking about in an earlier post – really well done.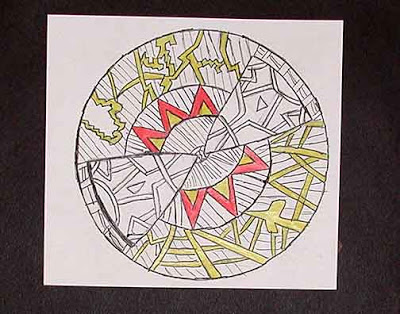 This next is one of my Somali girls who spent a huge amount of time on the lines. And another one with a lot of detail inside and very choosy on color.