Archive for the 'Saguaro East National Monument' Category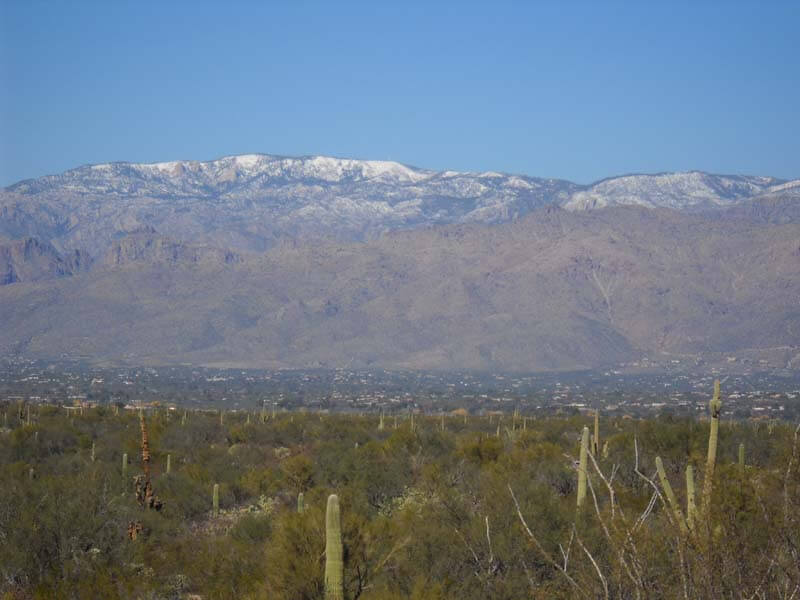 One of the great things about living in Arizona and the Sonoran Desert is the availability of national parks – almost in our backyards. All these pics are from Saguaro National Monument Eat, about 4 miles from where we live. Up above, you can see what passes for snow in Southern Arizona – almost like a ruler was drawn across the Santa Catalina Mountains, which most of us just call Mt. Lemon. The top of the mountain is about 9,000 feet – we headed up from the valley floor to about 5.500 to actually see some of the remaining snow.
You can also see in the picture how civilization is encroaching on the saguaros, those great sentinels of the Sonoran Desert. But this spot is pretty pristine.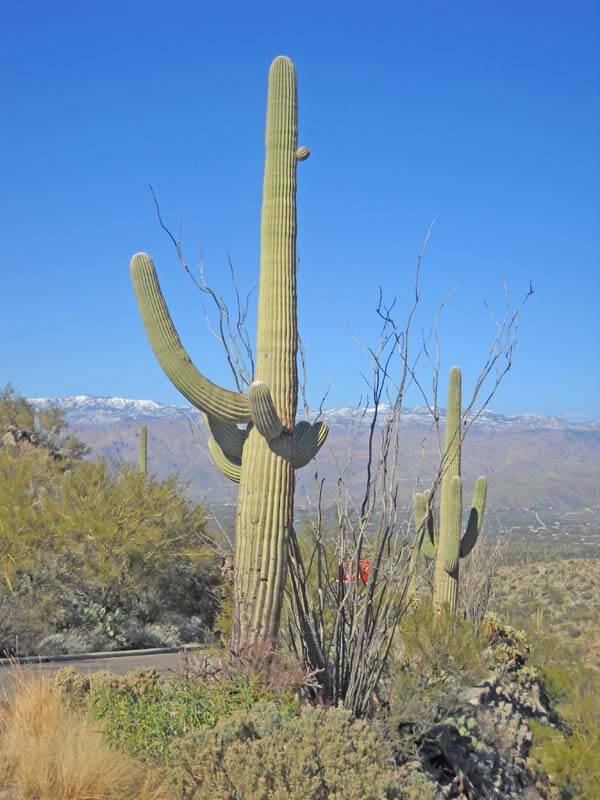 The saguaro cactus is pretty amazing. It has to be 75 years old before it begins one of it's arms, so these guys have been around quite a while. They have gorgeous white/yellow blossoms in the spring. Visiting the park in the spring is spectacular.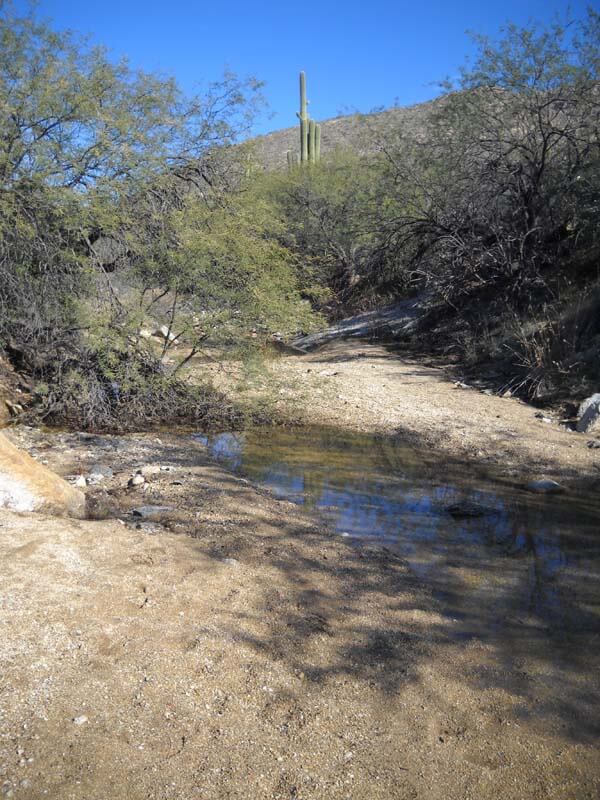 Winter rains are very early this year. Unfortunately you have to visit the park after the rain/snow, because the washes run with water and many times you can't get across them safely. NOw turn around from the top picture and you have….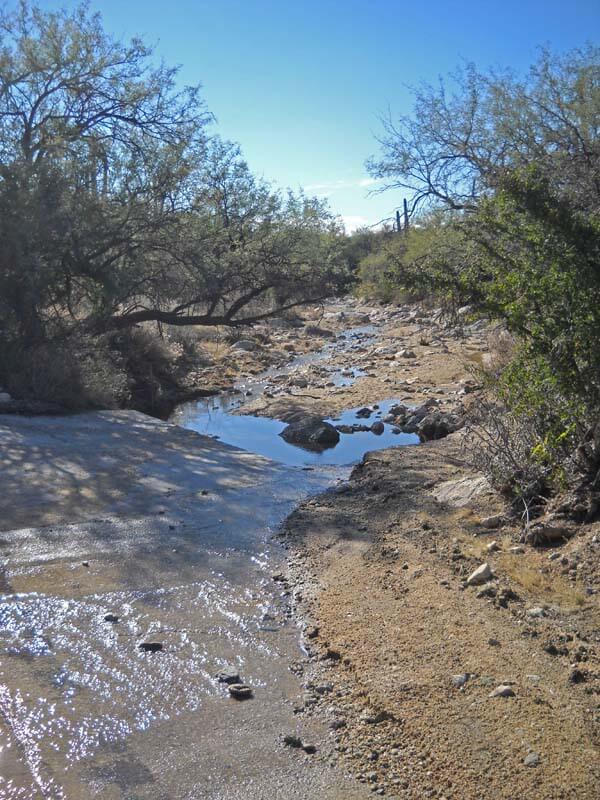 Such great texture!
Speaking of texture, some of our saguaros really took a hit because of last winter's very unexpected – and very deep – freeze. Here's what happens to those majestic cactus: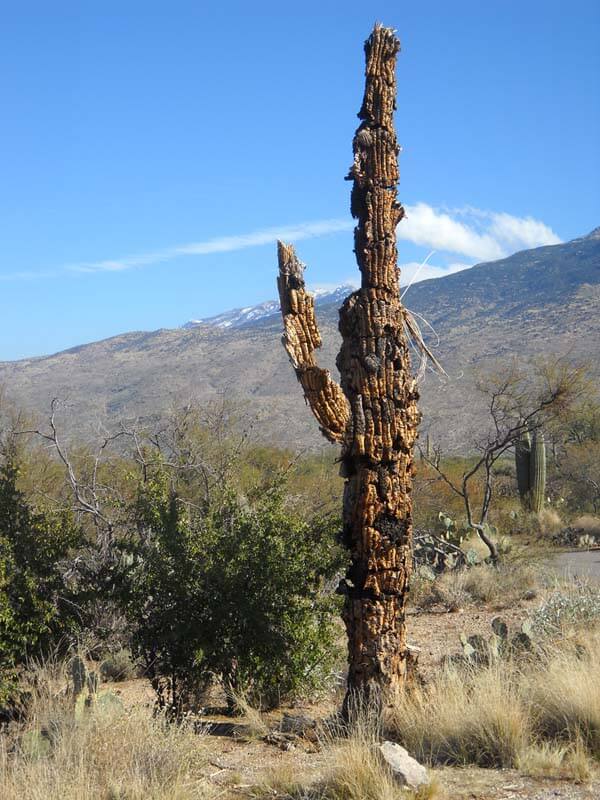 they will decay even further, till all you see are the interior spines. But, oh, the texture is amazing!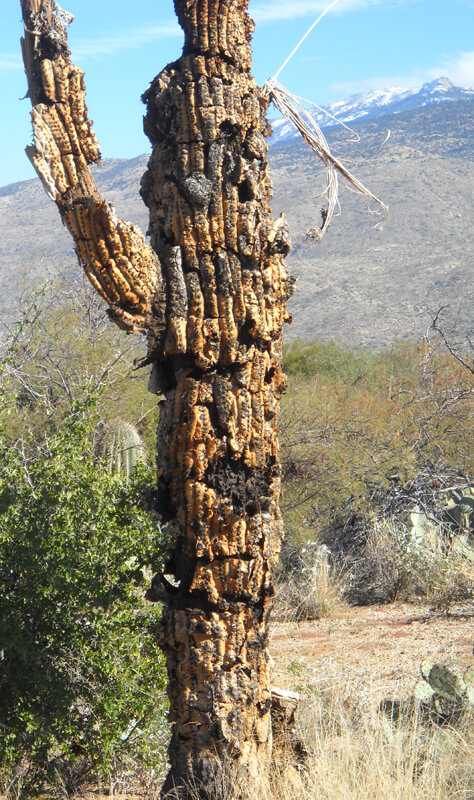 Lots of animals have made this cactus home, so it has quite a history.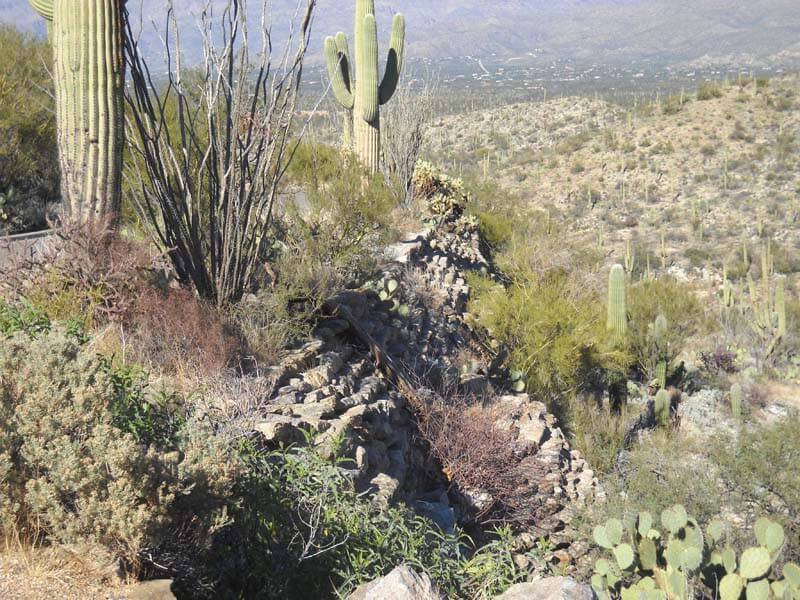 This is part of the drive looking north but going around the eastern loop of the park. Ocotillo, prickly pear, and saguaros, all lining the drive like massive columns. When everything is in bloom, it's pretty amazing.
Now go up Mt. Lemon to about 5,000 feet. You get to the Seven Cataracts lookout. You cna make out the snow in the upper right – we're not high enough yet.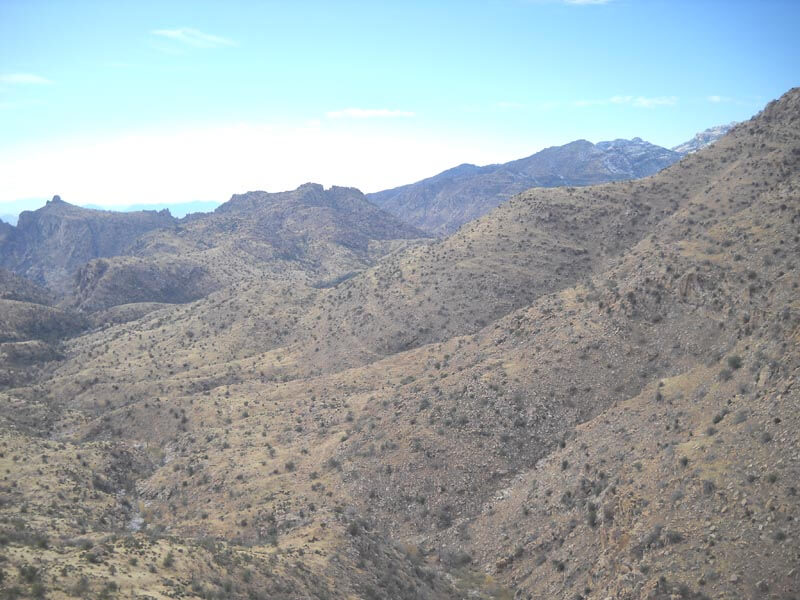 Turning to the right, if you're lucky, the cataracts will have water in them. It's happened twice for us in 17 years. If you follow that whole cavern, you can count the falls.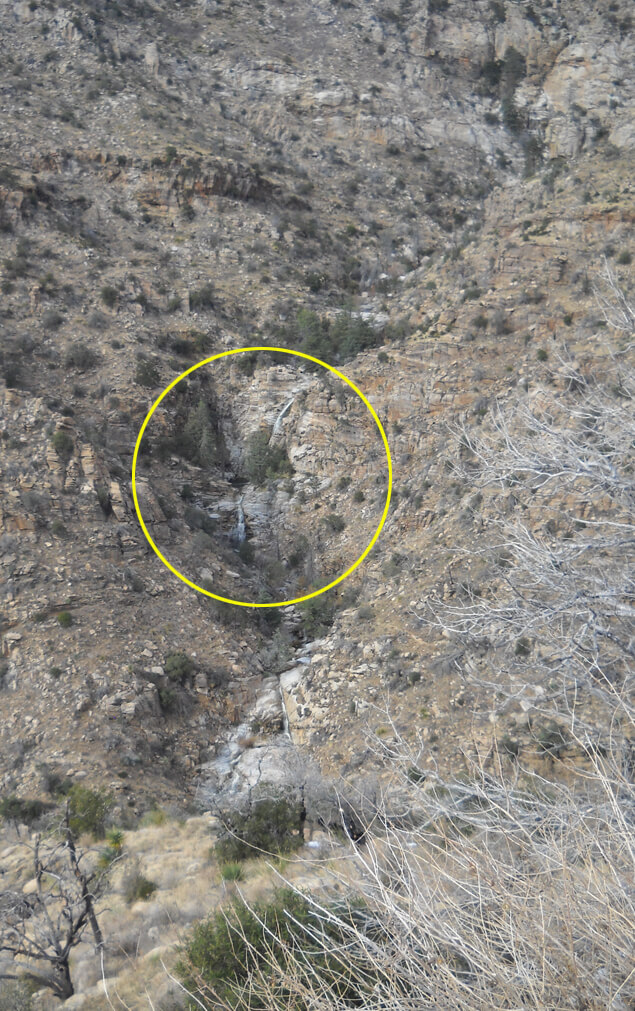 And if you turn to the left, you see the ridges of the mountain ranges beyond Tucson to the south. Tucson is nestled in between.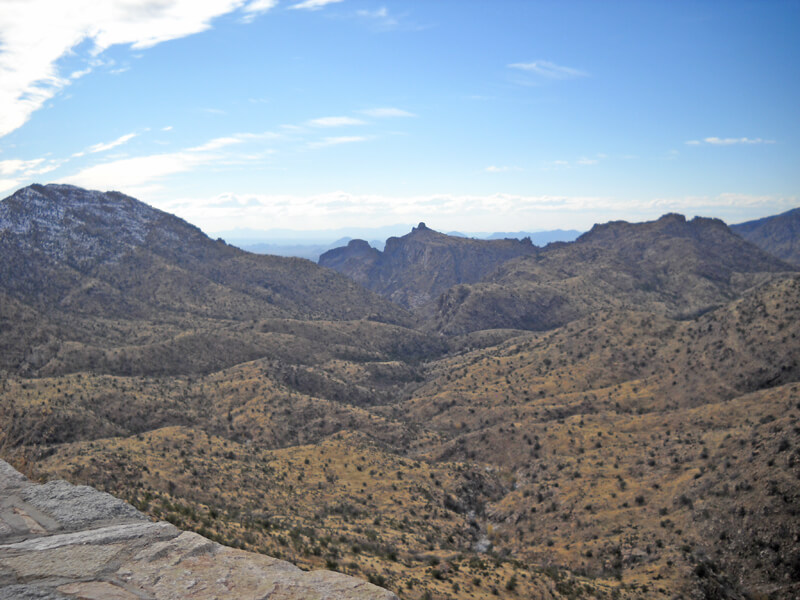 Nice way to spend an afternoon!