Archive for the 'organization' Category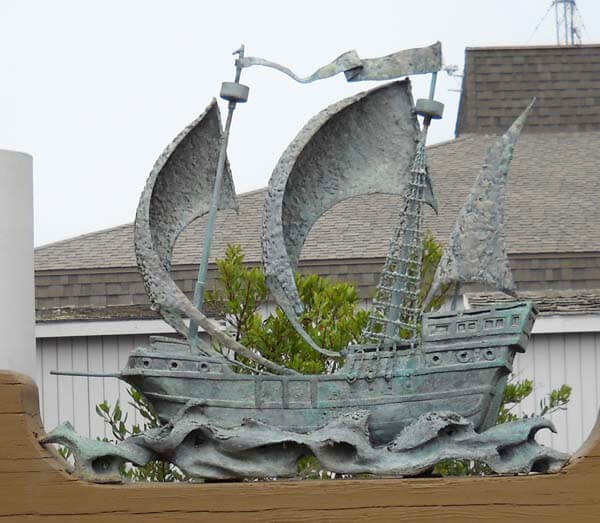 I did a lot of thinking about organization and related business aspects during our trip to San Diego (hence the picture). I had my big notebook with me for major planning, and I keep a small notebook in my purse for sudden ideas and strokes of genius (yes, there have been some…).
  But man, there is a lot to this organization, especially if you don't want it taking over your actual art work. I am slowly making progress in a number of areas, but I have to give myself a break and realize it's not going to all happen at once. The important things – growth in blog visitors, more art being created – and more sales – are all starting to happen. It just takes time…and organization.
So herewith, my latest attempts, based on Action 3 of Alyson Stanfield's I'd Rather Be in the Studio! I have read ahead in other actions, and I am making slow progress, but for me, I need to also complete each piece. That's one of the biggest challenges I have found – not trying to accomplish a zillion things and making small progress but having nothing completely finished. Comes from years of multi-tasking in teaching and directing theater.
Action 3 looks at routines. Here's an interesting thing I'm finding. In the past when I read a book (and I've done many), I usually skip the exercise part – figure I'll get the most out of the reading and then move on. But I never really make any improvement. So part of my promise to myself in buying new books and art materials is that I WILL USE them. Does make a difference.
Routines: Every Day
* Sew (I have been VERY GOOD about this!)
* review goals (yup)
* comment on other blogs (kinda)
* send at least 2 tweets (nope)
* upate fan page (kinda)
* work on newsletter info (nope…..some kind of block going on here….)
Routines: Every Week
* accomplish 1 action (yup)
* Etsy marketing and new items added to the store (yup)
* review organizational notebook for progress (yup)
* add connections to Linked In (yup)
* get caught up on email (yup)
* take care of at least 3 loose ends for actual art making/sewing – like getting bindings finished (pretty much)
* work on licensing collection (not yet…)
Routines: Each Month
* read magazines at Barnes and Noble (yup)
* send newsletter (ABSOLUTELY DEFINITELY THIS MONTH)
* new work photographed (yup)
* visit two galleries (yup) – and a show in a week!
* check on affiliate income, etc. (yup)
Routines: Each Quarter
* complete at least 2 licensing collections
* set new 100 day/Season goals
*look ahead to holidays for Cafe Press
* add a new affiliates
We'll see how this quarter goes. I'm happier with this organizational than when I tried to delineate my marketing on a day by day basis. Then I felt guilty if I didn't get everything done each day! Here's Alyson's book – I HIGHLY recommend it!
  As part of my goals for this next set of 100 days, I want to work through a minimum of three of the action goals from Alyson Stanfield's I'd Rather be in the Studio! Action 2 is all on organizing, something I have SLOWLY been pulling together. The business is at a point where a folder for me won't cut it any more. Hubby handles the finances and anything with Ebay. He has the chart of accounts set up, all the ledgers updated, all Ebay items organized, and does the quarterly justifying of the books. He is the Felix in the family, and I certainly qualify as the Oscar.
That said, I can find anything I need in the organized chaos I sometimes live in – comes from 40 years of teaching and knowing immediately where something is, even if I can't see the top of my desk. But now that I have time, I took Alyson's suggestions and looked at so many different areas.
The answer for me was a large notebook with dividers. Now I have a place for emails, articles, lists – and every time something new comes up, I set up a new divider in the notebook. When we were on vacation for a dew days in San Diego, I brought the notebook to the beach and we sat and went through each section, brainstorming additions, corrections, new products, immediate followup, and the like. I think hubby was kind of impressed at how much I organized everything.
I particularly like that I can sit with the notebook each week, go through the sections and pick out what needs to be worked on for that particular week. I can add dates for finished items, move things around and change dates, and decide which project will get accomplished that week.
Of particular help was using the notebook to then help organize the computer desktop for all the images and emails and documents related to the business. Now I have major folders, especially for the licensing art, on the desktop, and I feel like I finally know where all the images are going to go. Case in point: we have Ebay photos from 2004, when we first started selling on line. Now there's a folder of "old" Ebay photos, organized by year, as well as the most current images. I've done the same thing with the Etsy folder, and this will carry over to the Fine Art America photo. What helped in organizing all these images was finally figuring out how to work with Adobe Bridge in the Creative Suite. I love seeing all the photos at once!
If you need help in getting organized, I recommend two sources. One is the "Multiple Streams of Income" ebook from Laura Bray. (I'm an affiliate, and it you click "katydid" on the right side, you'll go to her site for ordering. I do recieve a small compensation for sending you there, but I've taken the course and it helped me tremendously.) The other is Alyson Stanfield's book I'd Rather Be in the Studio! You can order from Amazon (and yes, I'm an affiliate there, too…..one of the things Laura Bray talks about in her Multiple Streams ebook and course is setting up affiliate accounts.).

Happy organizing – share your tricks and ideas here in the comments.