Archive for the 'incompetence' Category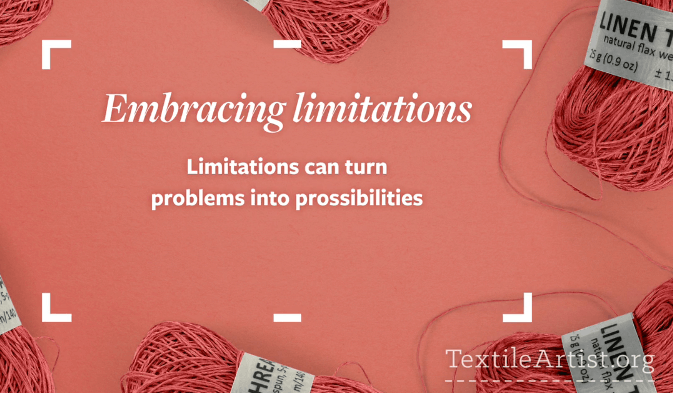 Definitely where I am today….lots of limitations. I was so pleased with the progress on my lap quilt that I decided to make it a show piece for one of the shows this year. Greaatcolors, I had an excellent quilting design worked out….until I started sewing the blocks/strips together.
A lot of four-letter words…starting with the fact I forgot I used two different rulers to do my measuring and cutting – those "slight" differences made a YUGE difference. I took out the first two rows, tried to trim some blocks, got three new rows together…and then looked very closely….
This quilt is so geometric, with so many matching points and lines that need to stay centered and aligned…I wasn't even close. Here's looking at what my mess is…and I show this humbly – we all make mistakes…I need to find the "good" in all of this….
From a distance, not too bad…..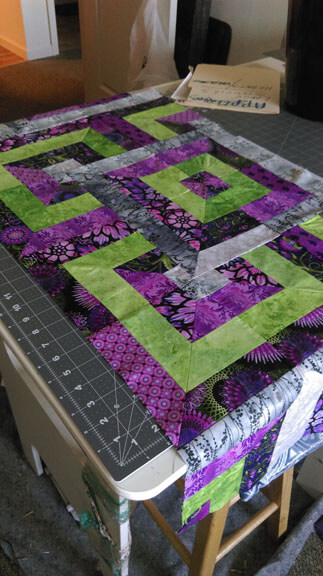 Until you get really close….look at that center square – I am appalled….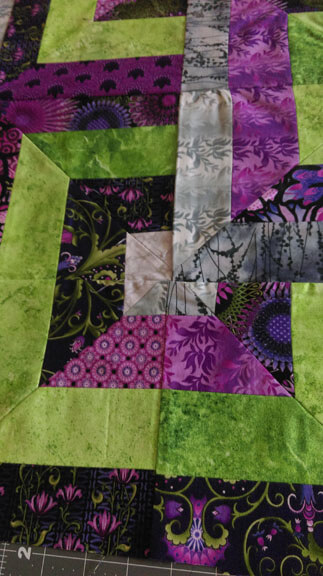 …and this should have been a no-brainer….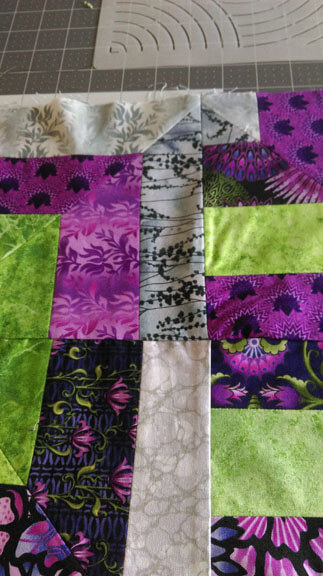 So what's a girl to do?
You saw my list for the shows – I have plenty to choose from, so the good news is that this will eventually become the lap quilt it was intended to be. The other good news is that after I sew another row to this, I am picking one of my marbled UFOs to finish up. Been meaning to do that for a LONG time. Till our next sewing session – enough of the frog stitch for me (rippit, rippit).


I tried, I really tried…….I kept calming myself, one thing after another, starting at 7:30 when I walked in the door. It just kept getting worse. Then I had my difficult class during fourth period, and they were wonderful – and we got loads done. I was very proud of them. But the rest of the day – sheesh.
No wonder my blood pressure was up at the doctor's. I'm trying….I'm really trying……