Archive for the 'generosity' Category

Loving kindness and compassion – agape – isn't as easy as it first appears. Each day I find myself reviewing situations where I could have responded in a better manner. I am becoming hopeful that enough individuals around the country and the world will want to bring about peaceful change. The following was in my inbox email a week ago from the Obama Foundation, and I share the bulk of it here with you as we attempt to move toward a peaceful, equitable society and world.
"A little over a year ago today, President Obama walked out of the White House for the last time as President and stepped out onto the street as a citizen.
Since then, working alongside tens of thousands of people like you, we've been building something new — an organization that bears the Obamas' name, but belongs to all of us. An experiment in what it means to be an active citizen in the 21st century….
As we head into this new year together, our work will continue to be guided by your input, and by our values — the pillars that hold this organization up. Our values are what we stand for — what we all have in common….
So I wanted to share those values with you directly. They're what drive my work each day — and I hope they serve as a source of inspiration for you, too:
Teamwork. We're building a global community that will work together and support one another. We're invested in the success of others, we treat each other with respect and kindness, and we will work diligently to lift each other up.
Humility. We share a passion for impacting the lives of those around us. Sometimes that means speaking up and other times that means stepping aside to create space for other voices….
Integrity…How we do our work and how we collaborate with others is just as important as what we're seeking to accomplish.
Inclusivity. We value each other's contributions and hold the conviction that only from diverse backgrounds and divergent points of view can we find the best solutions.
Stewardship. We roll up our sleeves, work hard, and focus on what we're giving back to our communities — rather than what we are gaining ourselves….
Fearlessness. We have a fearless mindset. We're not afraid of taking risks, sharing a new idea, meeting new people, or admitting when we just don't know the answer. Something great might come out of it.
Imagination. We strive to be novel thinkers. Unconventional ideas and new perspectives are why we're here. We're willing to make big bets on ideas that haven't been tried before as we aim to solve the hardest problems of our times. Be yourself, and be bold."
David Simas, for The Obama Fountation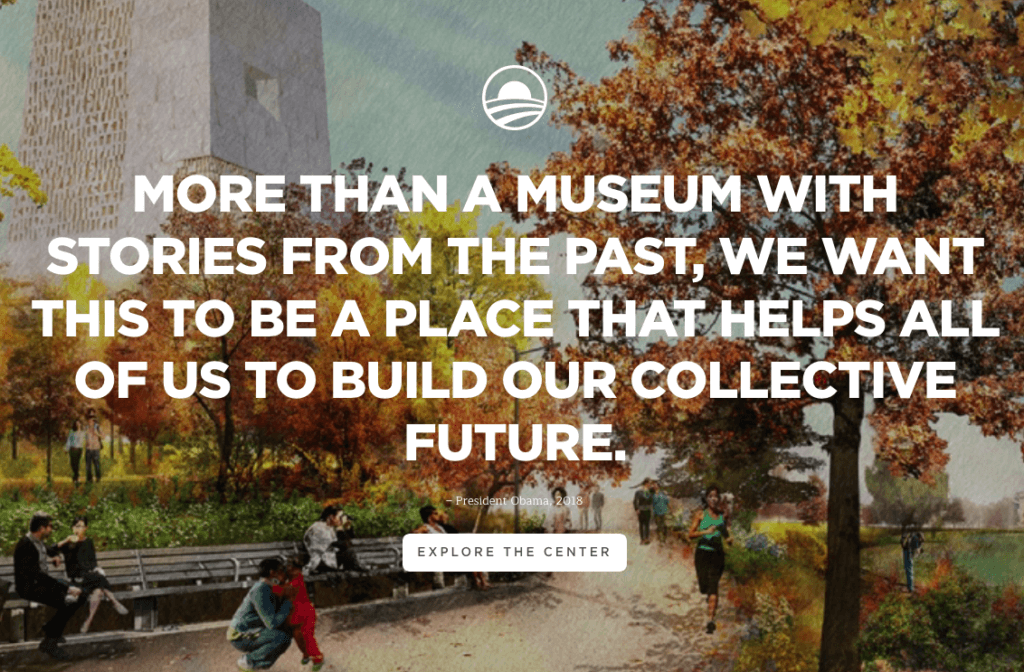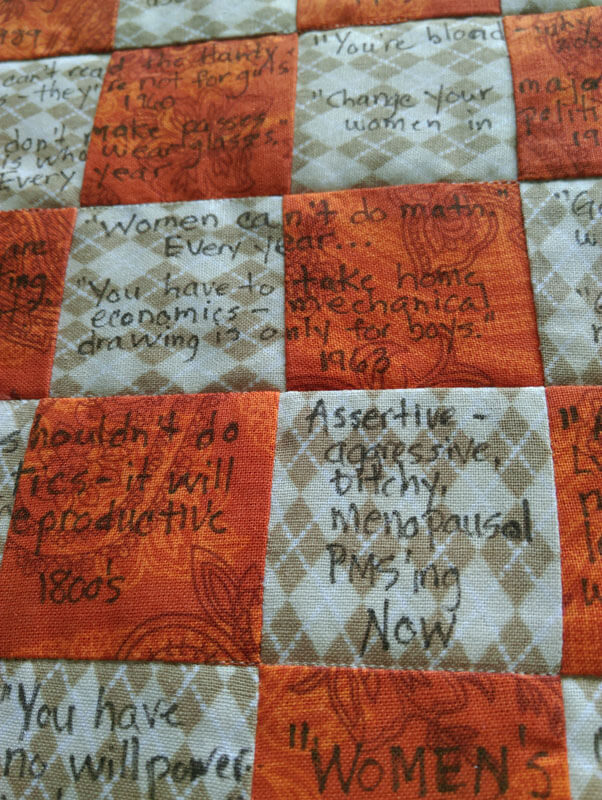 In honor of marching – this was made last year as part of the Threads of Resistance project. I hope to show it this year…in another law office – we shall see if it gets "censored" again. You can see the full story of the resistance quilt "Women's Work is Never Done" here and here.
Back to my regularly scheduled ramblings….
Yikes, what a busy three weeks! My organizing system is working really well – as is my "self-care" plans to keep me healthy. I am discovering a number of things with my lists – I get lots done, I don't have to remember all the time, but I also get tired and don't get my sewing/quilting/artwork done. With all the shows this year, that needs to change quickly – move to the top of the list. I won't even talk about cleaning….just not happening, and maybe if I just consciously did one thing a day – like wipe down counters – I could accomplish that in baby steps.
My word for the year – agape – is proving to be very interesting. I am reading "Conversations with God", book 1 – and I will get a copy of my own, as I want to reread this many times. Love, trust, belief in oneself – all things I need to work on. At the same time, I am taking an online course from Coursera.org called Love as a Force of Social Justice. Fascinating, and the readings to go with it are wonderful – there is a book to download where we have exercises that go along with the readings, and they are proving to be very powerful. Plus an amazing TED talk that is worth every minute of your time – one I will watch again and again to inspire me – changing our lives of our community through generosity and love. At a time when the nation is in such dire straits, I need to feel like I am helping and making a difference. I struggle with the idea that simple random acts of loving kindness and compassion make anything more than a small difference. But I need faith that the ripples will spread, while I await those opportunities to step up to others in an impactful way. I missed the new march today because of care-giving duties, but I am trying to consciously send compassion out to all who are making a statement.
I was particularly disturbed by an article that talked about 45's problems and that he could conceivably start a nuclear war to take our minds off all his missteps, incompetence, and craziness. What on earth (literally) will that mean for us? These are the kinds of things that keep me awake at night, feeling helpless while trying to control my anger. Talking, helping, providing food and shelter, sharing ideas, creating art – sometimes it feels like less than a drop of water in the bucket, but I know there are many of us doing exactly this – so we will prevail, but it might be in a different world than what we knew as children – or know now.
In the meantime, I want to write and create and contribute. Screw the housecleaning….