Archive for the 'covered bridges' Category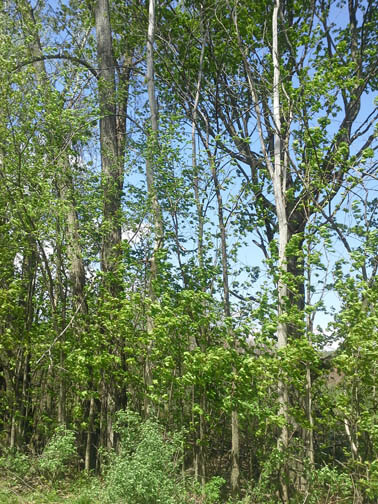 We are here, finally, after two years in the planning. We are finally at home in hubby's native state of Vermont, as well as the area his ancestors settled: Jericho, Vermont. Yup, he's a Brown. And the operative word is GREEN!!! Once we got into Arkansas, the greens of spring were really soothing, and as we headed further north, greens were sprouting, until finally in Vermont there were just a few sprinklings of beautiful spring. But two days of rain changed all that to glorious colors spreading very rapidly. We literally watched the lilacs sneak into bloom. It was a hard trip across country, and not the first time we've done this trek. I counted up and this is our fourth time back and forth across the interstates.
But we are older, and the amount of sitting really took a toll. First night from Tucson to Santa Rosa, NM east of Albuquerque. These first two days were long ones because we wanted to make it before more storms hit tornado alley. Second day to Ft. Smith, AR, and third to Nashville, TN. Then to Roanoke, VA and the fifth day to my niece in northern Virginia. That was an easier day – a wonderful glass workshop in Staunton, VA that we had been to five years ago, and then a tour of Manassas Battlefield. My great nieces and nephews are adorable, and my oldest – Gracie – is a firecracker.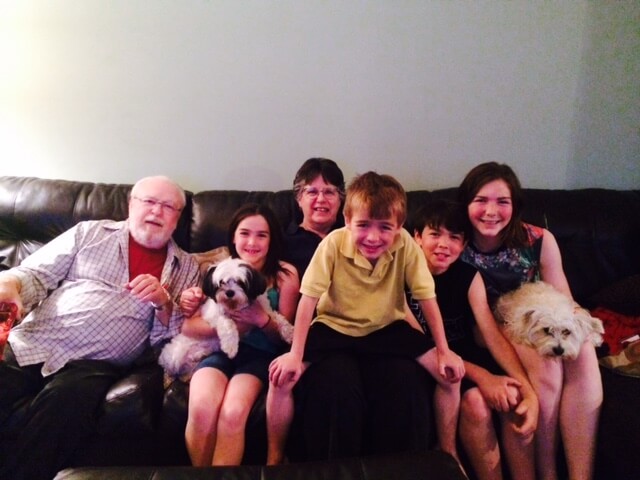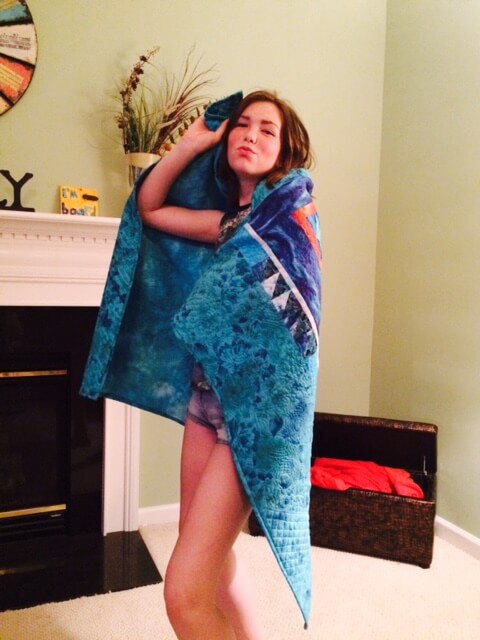 No mater how many times we stopped to stretch and do some simple yoga moves, my legs still cramped badly. A week after arriving they are finally back where they were and the aches have started to subside. But oh my, the traffic!! This country definitely runs on trucks. Arkansas infrastructure really needs work on the interstates, so I can only imagine what the state roads are like. Tennessee was better, but Pennsylvania was exactly like we remembered – cold patching flopping in the breeze.
The amazing thing about all this move is that everything has been falling so easily into place.The last two months before the move I had a lot of anxiety about whether or not we were doing the right thing…but NOTHING was a problem. Everything happened as it should, from the delivery of the truck to the packing to the unloading and storage here in Burlington. Everything was so smooth – and if you've moved any time at all, you know how stressful it can get if something goes wrong. Our only problem was a night in southern New York with the Sheraton saying it wasn't a CHOICE hotel, and the Choice saying it wasn't a Sheraton. How did they solve the really lousy night and service? By offering us a voucher for a free stay at that hotel when they were done with construction…..like we're headed back to Newburgh, NY just to stay there……..Not thinking highly of Sheraton at all.
So last Wednesday we crossed into Vermont and headed up Route 7 (after missing the turn, which we have used for some 39 years). Green Mountain state, how gorgeous. The photo at the top is by the small park in Underhill on the Browns River, and it looks like spring is in full swing, but not so – it's just started up here. There is still forsythia in bloom – which I remember from springs in Maryland was the first color to pop. There are so many blooming trees – I had forgotten just how many trees come out in color this time of year. I love birch trees, so I had to snap that. I have other pics but they're on the main camera.
The only wrinkle is our actual new home. We had been on the waiting list for some senior housing for the last nine months, but when we checked in with them, we were not at all happy at attitude – not willing to show us floor plans, talk about costs, nothing until we were at the top of the list. Well, that doesn't help us much at all. So our first day out and about was discouraging. Couldn't get a new bank account because we had nothing to show with a new address – thank you, Patriot Act. Well, Friday I left for the day with no expectations at all for what we would find. The best thing about Friday morning was the fog – we have fog in Tucson maybe twice a year. It was gorgeous.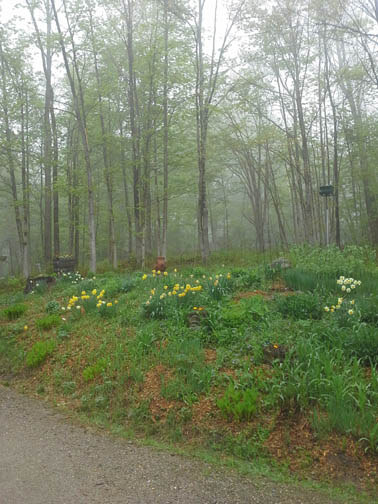 We had an appointment to look at a senior complex Friday at noon (this after I spent about 3 hours on Craigslist the night before trying to see what was available). We had talked about what we wanted in a place so we wouldn't have to move again, and we finally settled on the most important criteria – second bedroom studio space, decent light, covered parking, no stairs. This complex we looked at had all that and more: still being built, third floor, good light, spacious, new appliances, emergency pull that hooks into the local rescue, good community, and everything nearby – pharmacy next door, great bagel shop across the street, credit union within walking distance – and……UTILITIES INCLUDED! Absolutely perfect, so we signed on the dotted line. The wrinkle is we can't move in until September, so we will be doing some traveling in the meantime. No pics yet, as everything is under construction.
So – the adventure continues!