Archive for the '80-20 rule' Category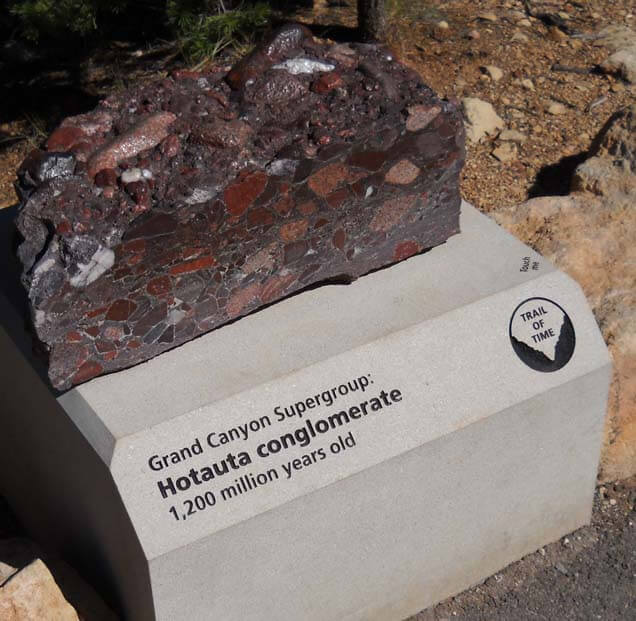 Sometimes life gets in the way……actually, a lot of times daily life intrudes on our best of intentions. It has happened to me in designing this series, and probably many of you right now are having life get in the way of your organization. I chose the picture on the left because life certainly got in the way of the creature fossils 1200 million years ago – and still today there is a remarkable work of beauty as you walk along the rim of the Grand Canyon.
Just go with it. Just. Go. With. It. It's okay. Life happens along the way. When I was writing the backplanning blog, I sketched out the plan to complete my marbling book. Once I got hired for a new part-time job that is ten days a month, I realized I would have to change some of my plans. Again, It's. Okay.
What's happening with your planning and organizing is that you are becoming very aware  of what you would like to do and the time restraints on you. Most of the time we just make lists of what we want to get done, but we really don't understand just what the actual time allotment is. So I want to introduce you to the 80-20 rule, as it can apply to organization.
I think most of us are familiar with 80-20. Think about the 80% of things that are really important to you. Then think about the 20% of things that are not so important…..and now think about how much time you spend…….do you spend 80% of your time on the things that are most important to you, that will move your business ahead, that will increase your creativity? Or…..do you get stuck doing a lot of the 20% things because you feel you should?
Stephen Covey (2004) said, "The key is not to prioritize what's on your schedule, but to schedule your priorities." The 80-20 rule can guide us in determining how to use the very limited and precious resources we have of time, energy, and money.
When you look at what you will do backplanning on, on what you will spend your time and effort on this year, think about the benefits…..will you be able to spend 80% of your time, energy, and money on the things that matter most to you. Backplanning for me on the marbling book is a place where I want to spend my time and energy. The book will be a potential source of passive income, once it is finished. I have decided to go with a different publishing platform, because I simply don't have the time to learn a new coding system, even though the publisher is fabulous, and I don't have the money to pay for them to code. So I will work (probably) with Create Space so the book is available on all epub platforms, and not just iBook – even though I know that platform now. This is a worthwhile priority for us, so I will spend the time. Taking an online class in science fiction will no longer be a priority beyond skimming through the basic notes and making a list of what I would like to read in the future. I do not want to give up my time to read several thousand pages in six weeks. Not worth my time – although it would be interesting – but it will have to wait till a later date.
Some links on the 80/20 Rule:
Why will this change your life?
The 80/20 Rule of Time Management
So what do you think? Thoughts? Insights? Share! I'm interested in how you are organizing yourself.