So the week has been so busy – and so amazing – that I'm almost stunned as to what to do next……I've been sewing up a storm on a commission that I would like to finish by Thanksgiving, making lists, and not seeming to check anything off of them. I'm as busy as during the school year, but what's SO wonderful is that it is all of my own making, and ALL things I want to do.
Jury duty on Tuesday, and I need to be sure I have plenty with me, as I will be the day without a computer (no iPad yet….). I can probably spend time doing lesson plans for my first class a week from now, and then I will just need to spend time doing the presentations at home on the computer. I don't have any hand sewing yet – saving that for a trip to Sedona in mid-October. I can only do so much listing…. Got a couple of thank-you notes to write, so that's for Tuesday.
While I'm at jury duty, hubby will do the alum, and then we'll start marbling for several large projects over the next month. I'm going to post the holiday basket this week and start marketing those. Speaking of the baskets, we did a lot of marbling of silk flowers and leaves last week – some of the look superb!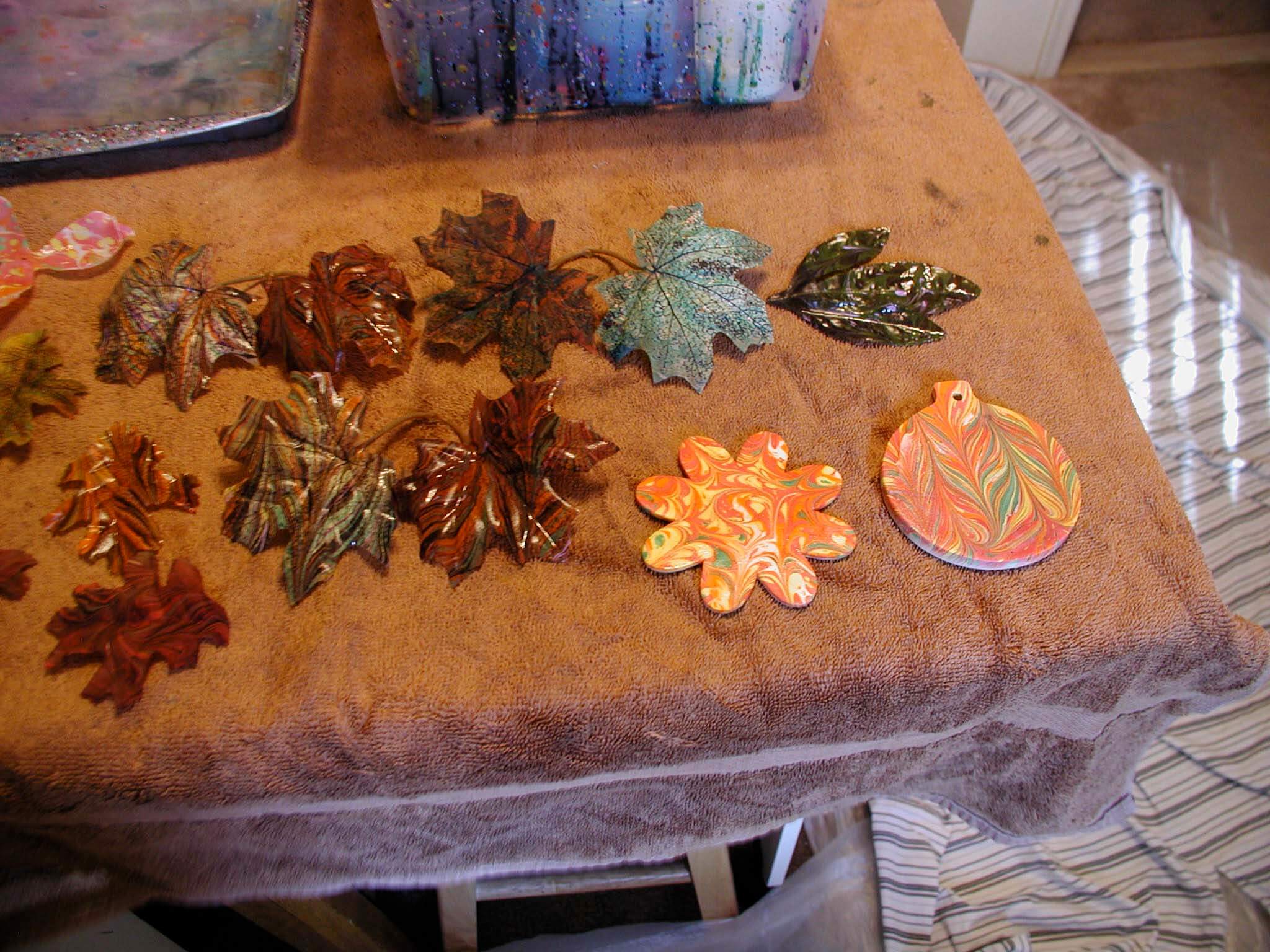 The two items on the lower right are experiments: one is  clay ornament – curious to see if it marbles (and it does…), and the other is a small piece of wood – could do some interesting things with that…..Both were successful, and the leaves look spectacular.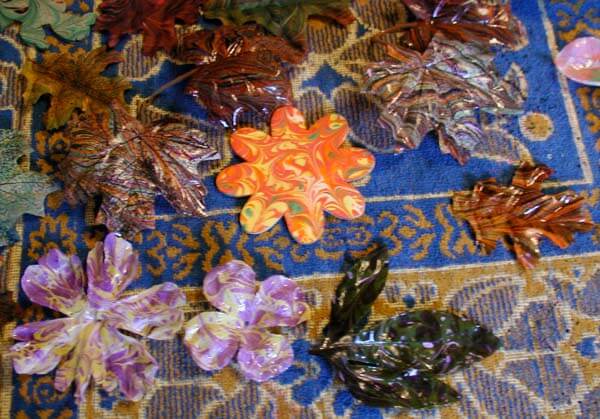 These will all be part of the gift baskets going up on Etsy and soon to be available here. The next two months will be crazy – which is good, because for the last two years we haven't taken advantage of the main holiday season. Not so this year!
So get busy and make art!!
P.S. I LOVE my new Mac!!