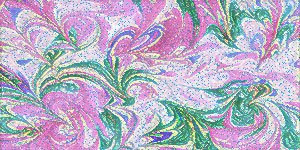 Some samples of the rooms from the perspective assignment – this first is an incomplete kitchen – this will be fabulous when finished!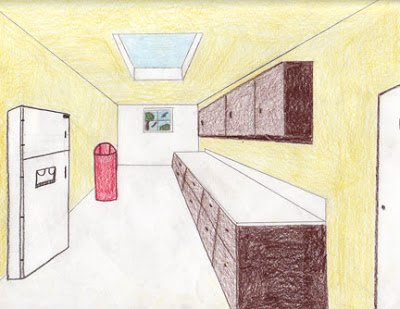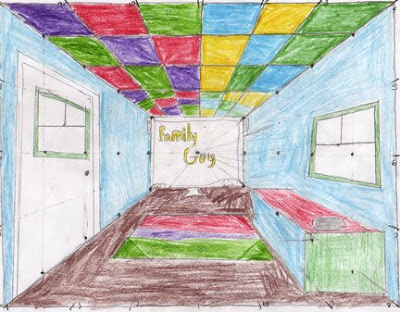 This next will be absolutely amazing when finished!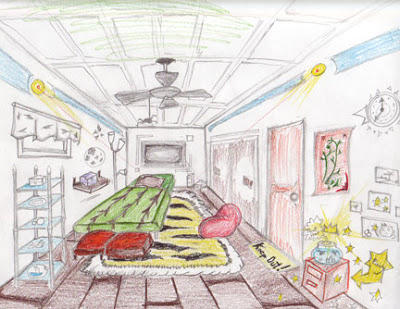 This next room has one of those fancy bead curtains – and you can tell this young lady really is treated like a princess.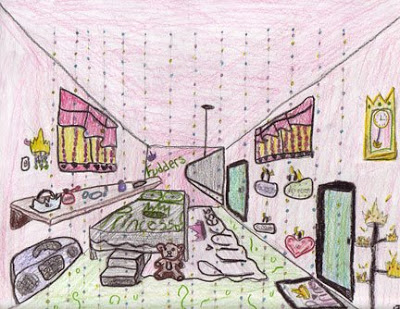 This next is part of the assignment on creating and shading boxes – a combination of perspective and texture. You can find the lesson here.