I have decided to document this new piece that I am working on. I have had the fabric for almost two years. It came about as a result of an online group of partners, Sarah and Karen. We were looking at mythology, and I had some ideas for a piece that would be very wintery, in looking at the seasons. This piece came out very icy, and I knew it would make a great glacier or iceberg. But that was as far as it went. It has been in my mind as a piece for the Cordova Fish Follies show, and I was trying for it this year – never made the deadline.
In the meantime I was collecting possible stones for the piece. At the gem show I found some aquamarine that I thought would work well to accent the berg. Then two rows later was some amazing craquelated quartz, and I bought two strands, all for this piece.
Today I finally found the piece – hidden in a drawer of "never sell" pieces. And the background is a piece I bought three years ago for something totally different. So here goes – the iceberg fabric.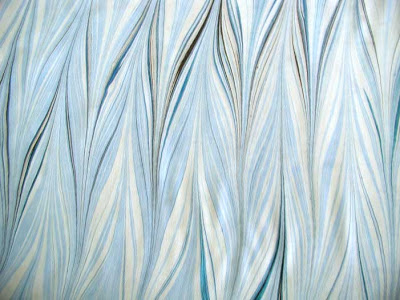 The backing fabric –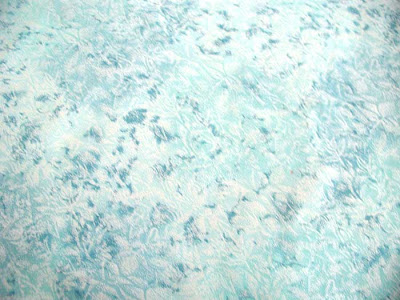 And the threads – there are four potentials, two variegated and two that are some shiny shades of grays. It will be interesting for me to decide which thread goes where – usually I have one thread for the whole piece.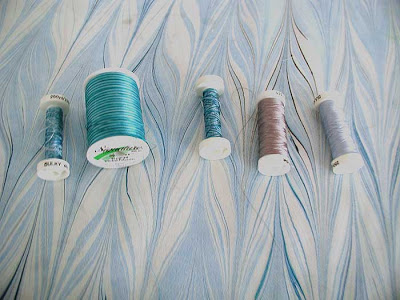 Suggestions are greatly appreciated!