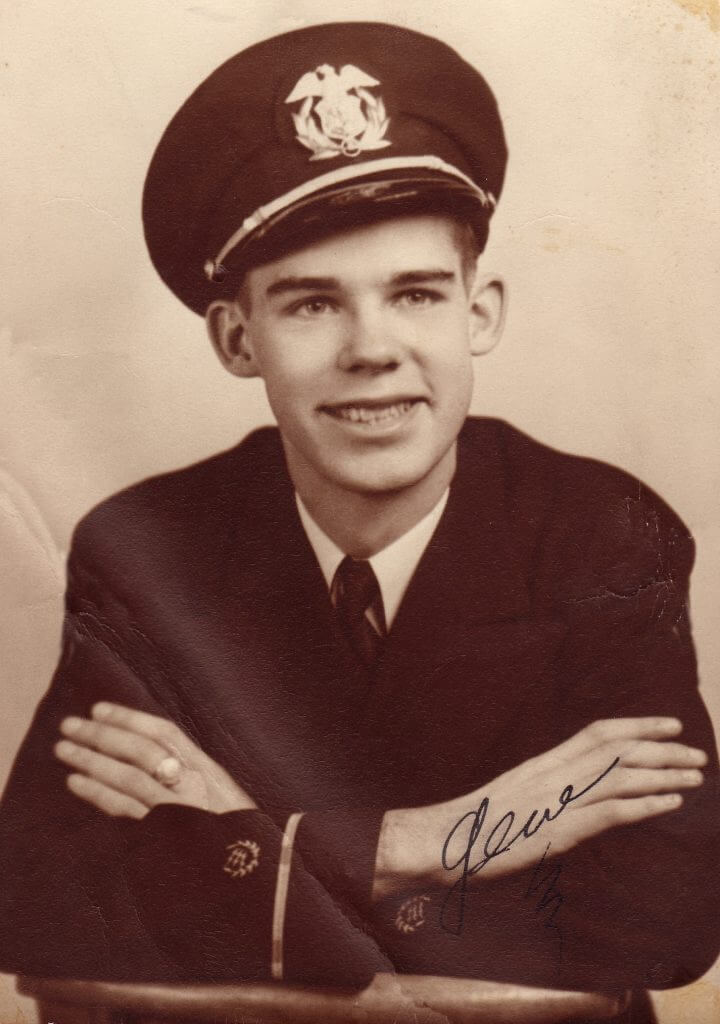 …but first, my dad would have been 90 today. I get my artistic bent from him – he was an amazing sketch artist. Sometimes the pain is just brutal with missing him. He was 48 when he died of a massive heart attack at his office – two hours after I saw him unexpectedly at lunch. The ONLY time in my teaching career I had the Wednesday before Thanksgiving off, so I flew out to Ohio that Tuesday and had extra hours with him.  To this day Thanksgiving is a tough holiday – but this year hubby came home from the hospital on Thanksgiving, so that will be another milestone.
Now, about that art….this is Moonlit Winds – part of my series with black poly-line and satin. I just love the textures the threads create. I start with a color and then just let the piece talk to me. I have several more like this that I want to get finished by February. There are shows coming up that will take a lot of our smaller work, and I want to have a variety.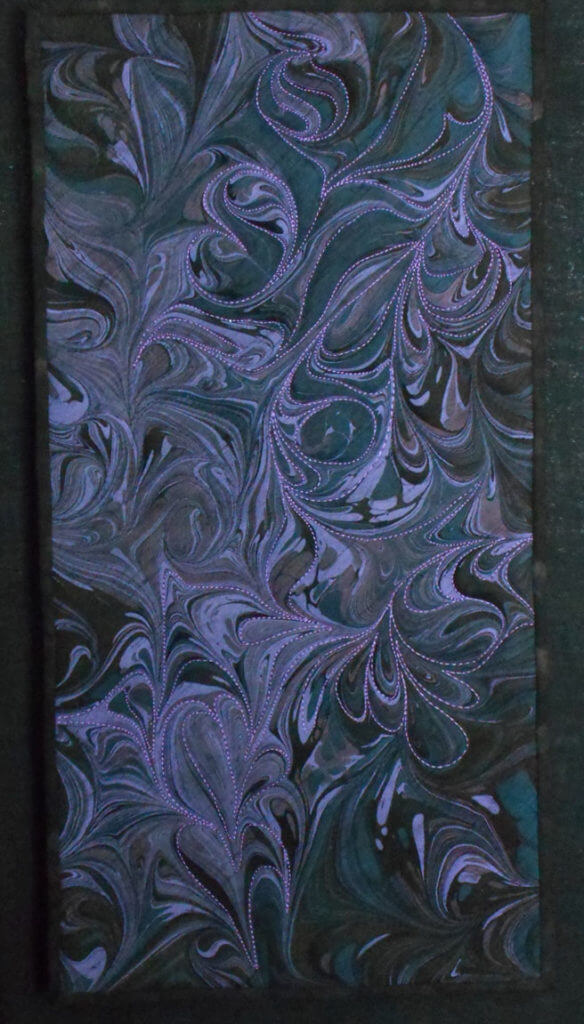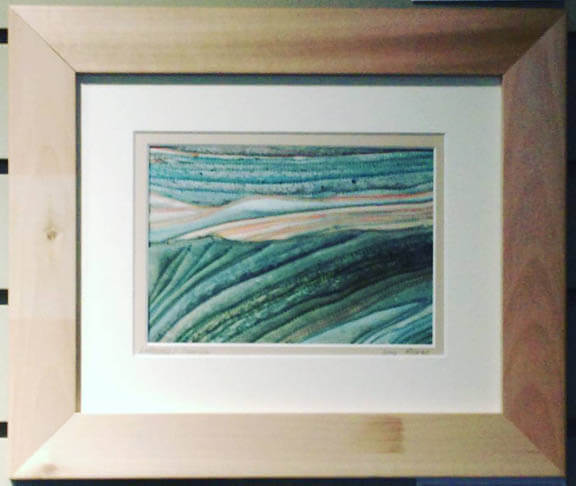 One of my "Leftover" Series – Sunset – sold at the Milton ArtFest in November. Looking forward to also doing more of those. This was fun to do and got me started on some new ideas. The second in this series – From Above – received really good crtiquesat the Essex Art League critique meeting, especially from a woman who is a specialist in Hudson River School of painting – she saw many good basic art techniques within the piece and said it was just about perfect.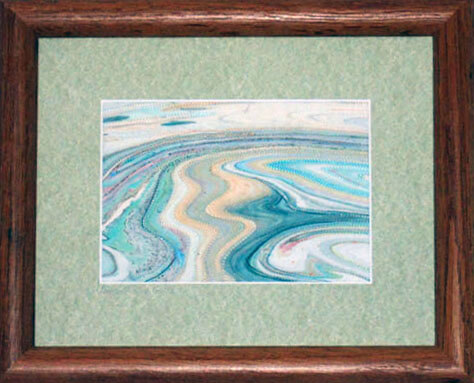 Also, I tried to just get started sewing something, so went for beginning my winter lap quilt….definitely bright, but it helps with the fact that it's dark by 4:30….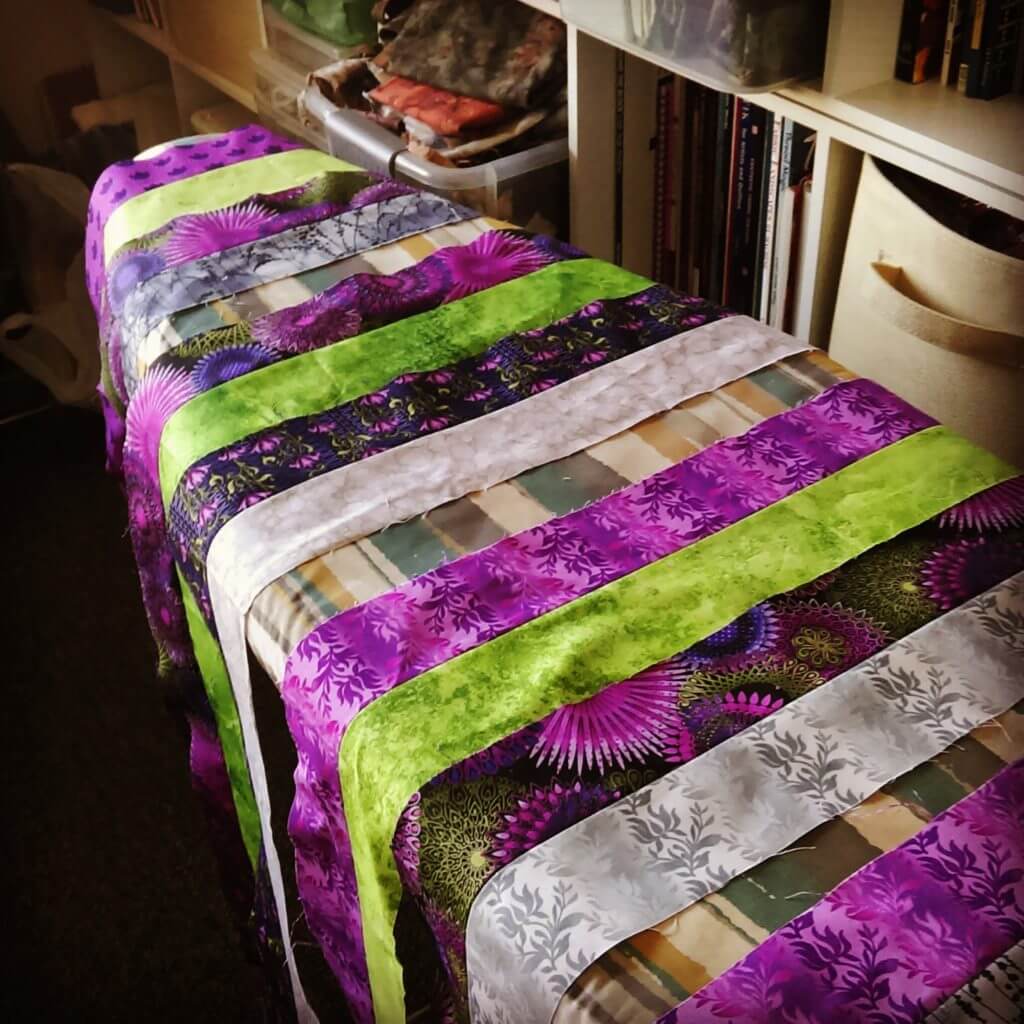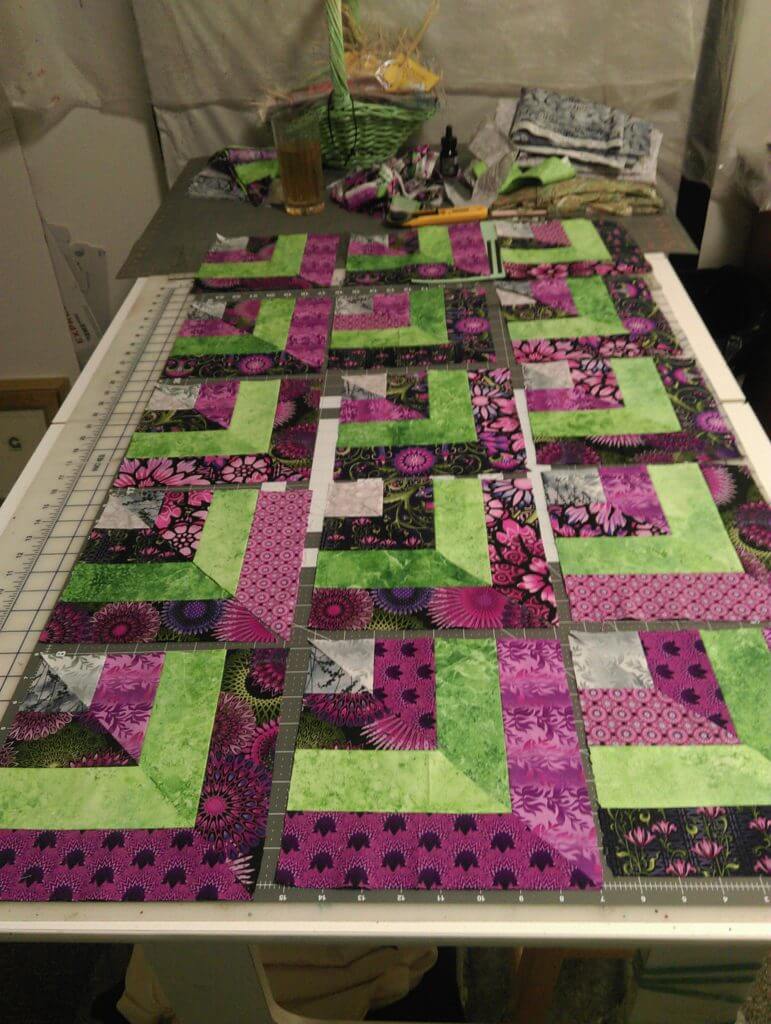 It is a start! And…I got everything done on this week's list – first full week of the year!