November 26th, 2012 |

Author:
Linda Moran

It's Cyber Monday!
Everything in our Etsy store is one sale. 50% off ALL marbled fabrics and ribbons. 20% off all artwork. Here's a sampling, and there's lots more!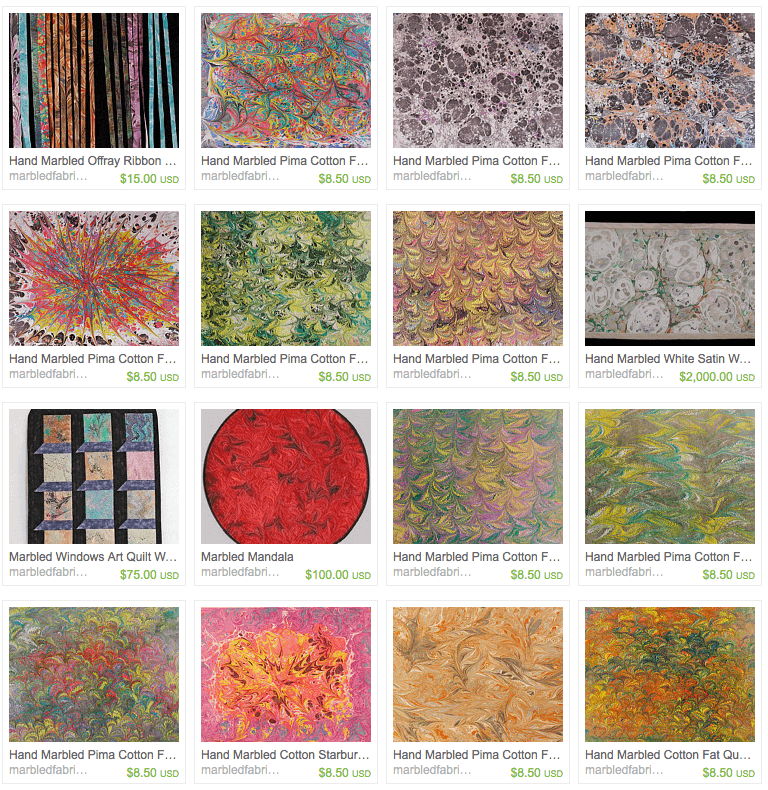 Any questions, just shoot us an email. We also do special orders……and gift baskets….just ask us!

Posted in
cyber Monday
,
Etsy
|

Tags:
cyber Monday
,
Etsy
A Chance to Win Free Fabric!
Marble-T Design Etsy Store
FTC Regulations – Affiliates
Disclaimer: Please be aware according to FTC regulations I need to let you know I am an affiliate of some of the companies listed here and will receive compensation if you order from them.