Archive for the 'photography' Category

Tuesday again – I haven't been very active in blogosphere this week, but I still have goodies.
Valentine's Day! Here's something very different from Oceana North America: a sea valentine. Read all about it –  just looks like a rose.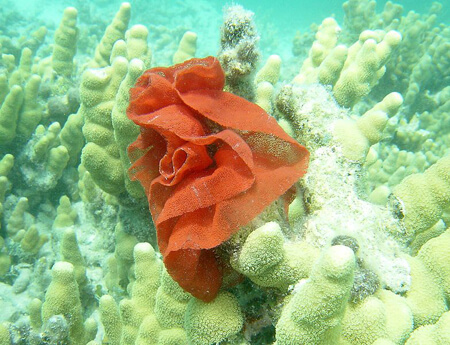 From the Best Article Every Day comes this bonus: (just in case you were wondering……)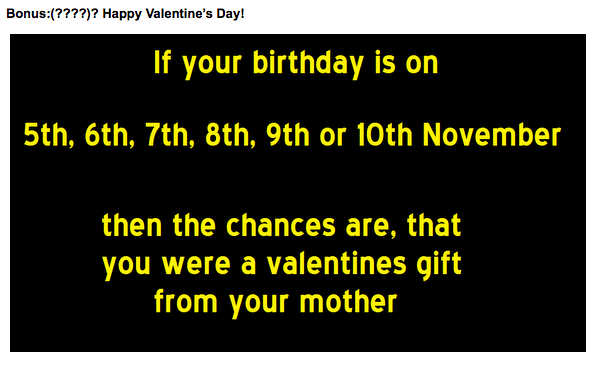 Get your read on! From The Best Article Every Day comes The Greatest Books of All Time.
"Reading is the nourishment that lets you do interesting work," Jennifer Egan once said. This intersection of reading and writing is both a necessary bi-directional life skill for us mere mortals and a secret of iconic writers' success, as bespoken by their personal libraries. The Top Ten: Writers Pick Their Favorite Books asks 125 of modernity's greatest British and American writers—including Norman Mailer, Ann Patchett, Jonathan Franzen, Claire Messud, and Joyce Carol Oates—"to provide a list, ranked, in order, of what [they] consider the ten greatest works of fiction of all time- novels, story collections, plays, or poems." How many have you read (not counting English majors…)?
A nice video about the Mennonite Relief Committee from Lancaster County, beautiful country, from the AQS blog.

From the 356 Project, the top 20 for week 90. I'm quite taken with the filters here.
From OK Go – this is so cool – and reminds me a lot of the musical "Stomp." These guys are brilliant!

From The Best Article Every Day comes amazing photos of the"old and the dead." Sammy and Marilyn, two of the greats. I love the black and white photos – I think they are more effective than the color ones, but the Mother Teresa-Princess Di is absolutely beautiful.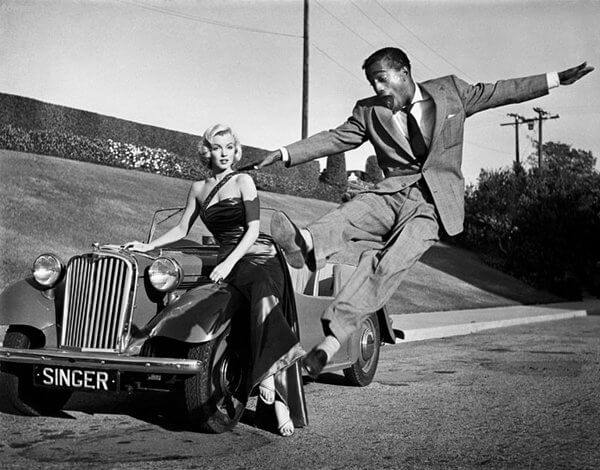 I know it's not 10, but I've been fighting a sore throat for over a week now, and I'm headed to bed. Enjoy what's here!!

Lots of catching up to do on blogs, having been gone for 5 days – some really interesting stuff this week.
From JPG Magazine, the best of the color red. Their photo challenges are not to be missed for the outstanding photography.
From our friends the federal government comes a list of interesting blogs:
Recent Posts
And lots more….
This guy is so cool – Paul Nosa and solar-powered sewing….you just have to see this newest:

A great tutorial on making this octagonal block,,,,, from The Modern Quilt Guild. Looks like fun!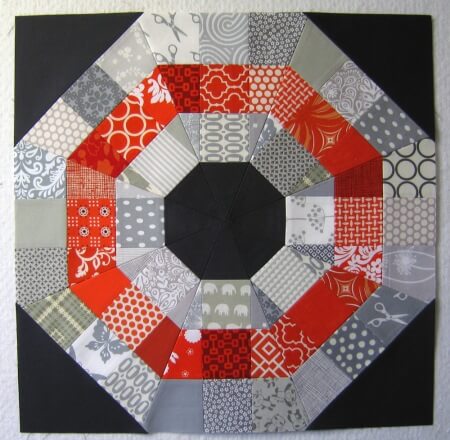 This next is just interesting to me, as someone (and who hasn't) purchased Franklin Mint stuff. "There's No Accounting for Taste."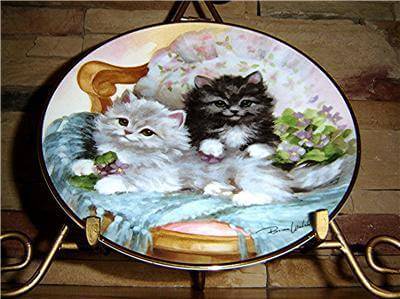 Yeah, I kinda barfed at the plates, too.
 From The Best Article Every Day – paper sculptures. I LOVE paper sculptures!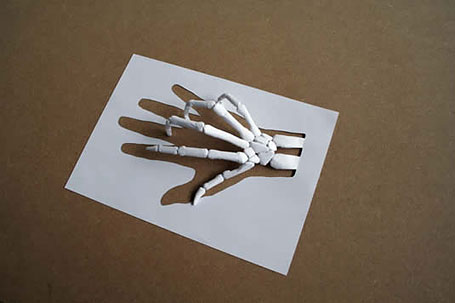 From Dale Anne Potter comes two interesting links, Art and Artists – free documentaries.

And oh….art on Docu-Watch – too many good choices!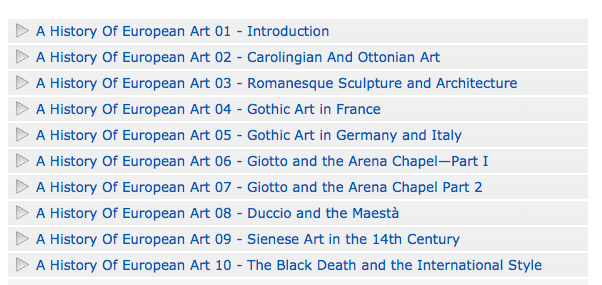 There's a lot of great pictures and all on line for this week, but I just stumbled on this video that is a MUST SEE for women. It's an important statement about women in our society. Knowledge is power. "Misrepresentation."

From Cool Hunting, a really interesting photography contest: repurpose a pattern.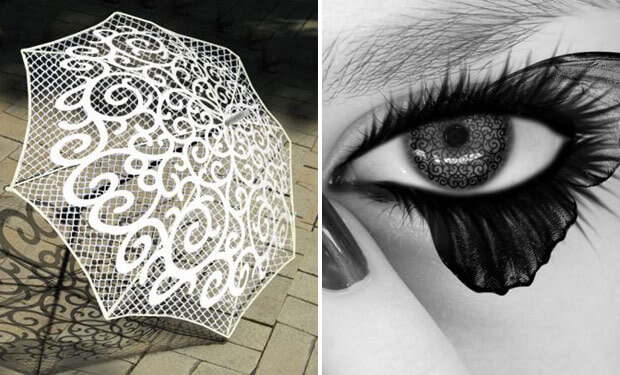 Great stuff on JPG Magazine – voting on one of their contests – lots of movement to these pictures.
 The 10 Most Anticipated Films of 2012 – from The Best Article Every Day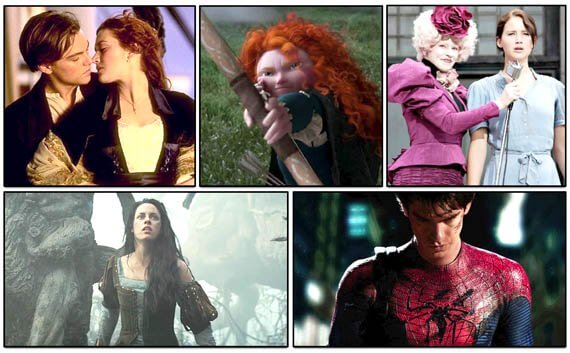 Here's a really interesting post from Laura Bray – really unusual – about make "play food" for the kids to use in their "play" kitchens. I loved the pasta, and this ravioli is genius!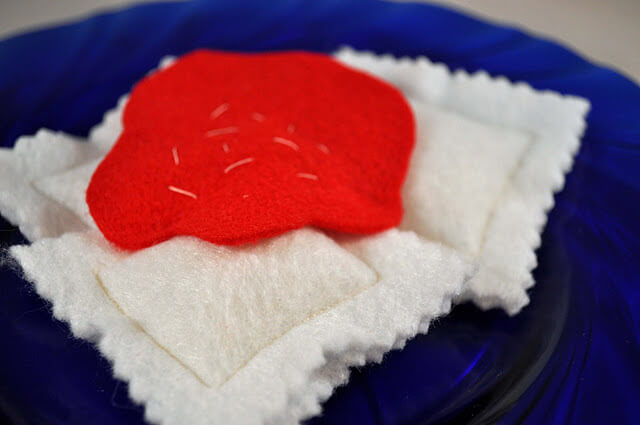 thought-provoking from The Creativity Post: The Responsibility of the Audience. thoughts from you?

Also from the Creativity Post: Mozart, Newton and You? Again, very thought-provoking. I love this comment:
"Creativity is essential to particle physics, cosmology, and to mathematics, and to other fields of science, just as it is to its more widely acknowledged beneficiaries — the arts and humanities. Science epitomizes the extra richness that can enhance creative endeavors that take place in constrained settings. The inspiration and imagination involved are easily overlooked amid the logical rules. However, math and technology were themselves discovered and formulated by people who were thinking creatively about how to synthesize ideas — and by those who accidentally came upon an interesting result and had the creative alertness to recognize its value."  Your comments? For example, were Gates' opportunities more important than his drive and talent?
From the 365 Project – this week's top ten:
Now this is weird…..Bent Objects by Terry Border, from The Best Article Every Day….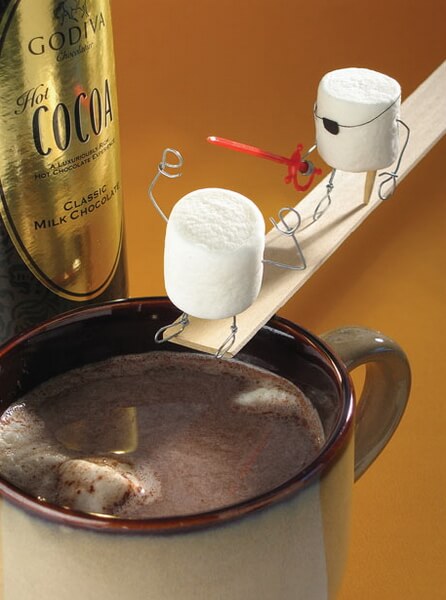 And from SewCal Gal comes a virtual tour of Hoffman Fabrics – really interesting if you're any kind of a fabric-oholic….really interesting to see the process for producing all those yummy fabrics.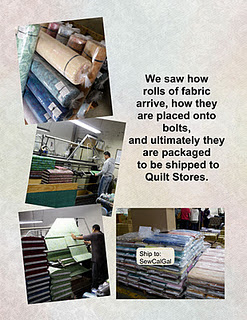 That's it for this week – let me know what you find that's unusual on line this coming week!
I found a bunch of new, interesting art sites this week, plus the Free Motion Quilting Challenge started – you can see the badge on the right side, and it's not too late to sign up. I'm looking forward to practicing a new pattern each month.
A new blog – The Creativity Post – looks to be very interesting, and I love the stuff on brain research.
"The Creativity Post is a non-profit web platform committed to sharing the very best content on creativity, in all of its forms: from scientific discovery to philosophical debate, from entrepreneurial ventures to educational reform, from artistic expression to technological innovation – in short, to all the varieties of the human experience that creativity brings to life."
Here's a screen shot of some of their most popular entries:
From DesignBoom comes a spray-painted-skate-boarded-swimming-pool-design, complete with video…..really cool!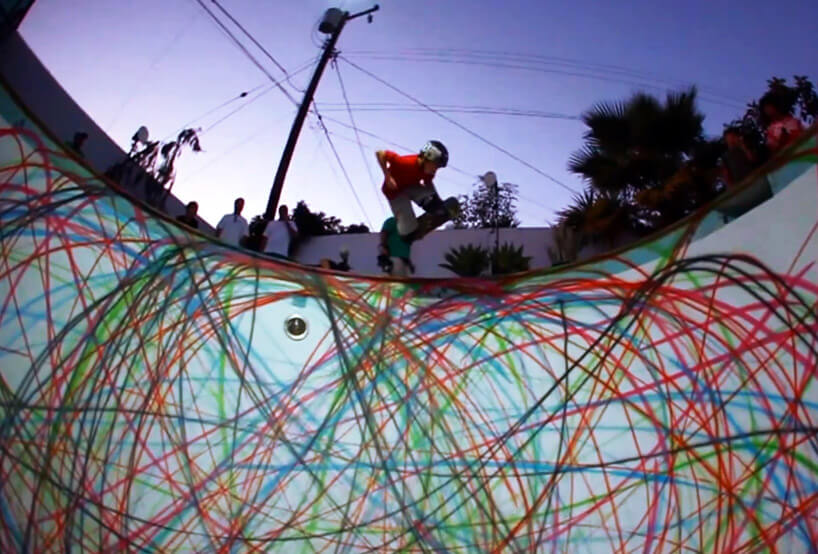 From PSD FanExtra comes a tutorial on designing t-shirts. This is very step-by-step – I think even I could do it (but maybe with a dog instead….).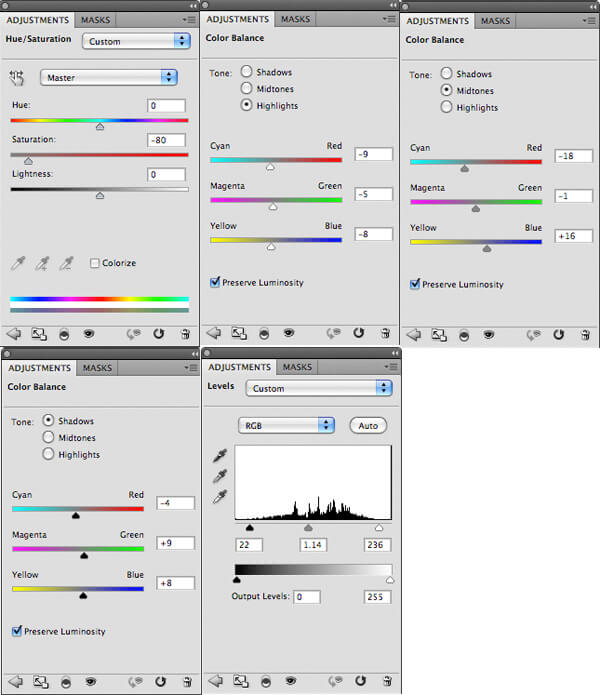 Another MAD Magazine countdown of great blog covers…..Jerry and Joe and their new gig….
If you love dogs….well, even if you don't, this is an adorable video of two dogs in a "restaurant," waiting to order…..
And…MAD Magazine's #1 blog cover – has been my favorite since I first saw it. Boehner vs. Obama and the DEBT…….Think Harry Potter……
A new blog I discovered by an Australian quilter, Emma at Sampaguita Quilts, with her finished quilts for 2011 – some luscious ones for eye candy! I love this one –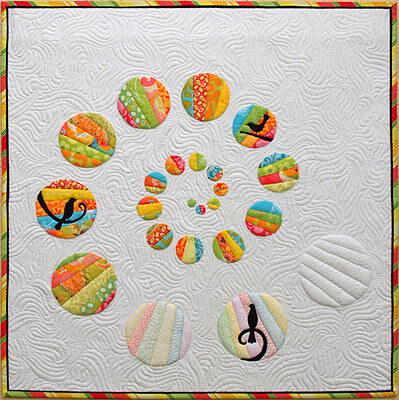 Another new blog – 365 Project – amazing photography! This is their official Top 20 post.

And from Alyson Stanfield and the Art Biz Blog comes some interesting resolutions for the new year: 12 Artist Resolutions to Steal for 2012.

Love this one: RESOLVE to stop fiddle-farting around on the Internet or with the TV remote control and start dedicating myself 100% to my life's work.
And finally, a selection of Happy New Year's from The Best Article Every Day.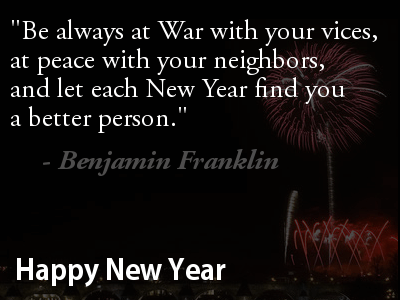 Let me know what you find that's really cool!

It's Tuesday and time to show you what I've found on line this week. Interesting assortment of goodies, not to mention I've spent what seems like hours on YouTube, as a result of some postings on Facebook. I didn't realize episodes of Whose Line Is It Anyway? was available, and there is some really funny stuff there. So here goes….
From  Cool Hunting, yet another reason to go back to Maui – the local art show weekly at the Sheraton.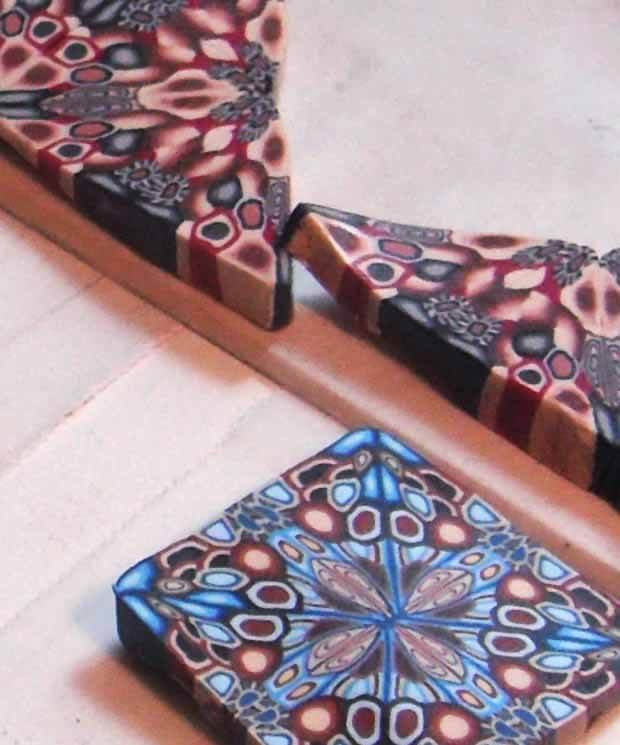 Also from Cool Hunting (can yout ell I love this site? Check it out!) comes a projected new art installation that reminds me of the work of Christo – a light project for the Bay Bridge. Also reminds me of the Sydney Bridge during the Olympics in Australia.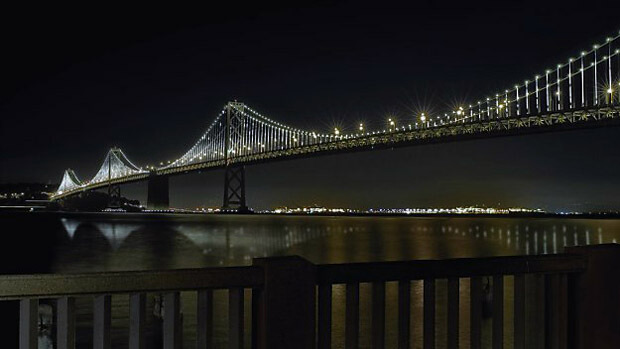 And again from Cool hunting comes quick pics of opening art shows in Miami, part of Art+Miami.
The Best Article Every Day sums up the year in 45 awesome photos.
From across the Pond comes this delightful set of paper sculptures.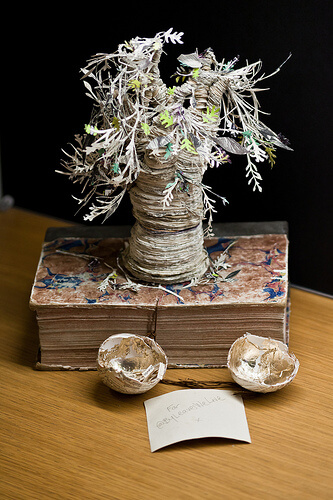 From a former student of mine, Maryann, comes Star Wars Light Saber cello duel. Very cool!

From The Best Article Every Day comes the top video shares for the year. Some I've seen, plus a couple of weird ones, and some really unusual ones…..love the David Beckham vid – going to use it to show quadratics……..

Of importance is this website of the National Aphasia Association. While all of us are cheering on the recovery of Gabby Giffords, the new media are not mentioning this valuable resource. Take a look to better your own understanding.

Window to Art I discovered when I had to do lesson plans for some middle school art classes. I really enjoyed exploring these, and I set myself a task to complete a group of them on my own. Some very good basic art element instruction here. Just as an example, here's a screens hot of some of the offerings:

And finally, Brilliantly Sarcastic Responses…with a little art assist…..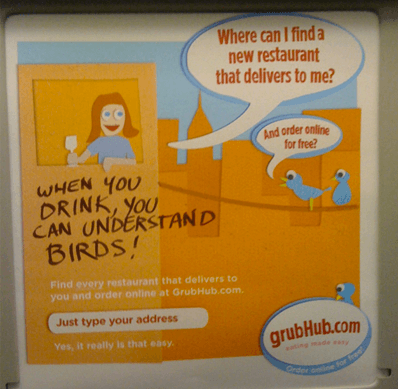 Have a great week!

What an interesting week on the web!
From JPG Magazine – shots of toys….how can you not smile?
From Oceana, a new idea in gift giving.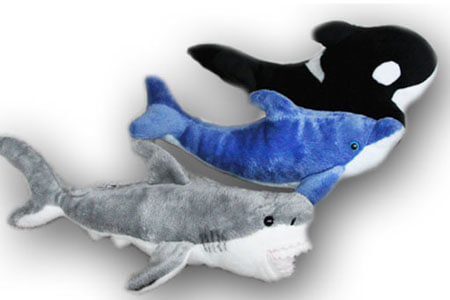 From the TED blog comes a conversation with Adam Savage of the Mythbusters….love that show! The science and math is amazing. Here's an earlier video:

An interesting video from Vimeo – have to start exploring that site some more. 29 Ways to Stay Creative……I do a lot of these already.
29 WAYS TO STAY CREATIVE from TO-FU on Vimeo.
Yes, I am a grammar freak/geek – love all things grammer, thanks to my amazing Latin teacher, Joan Daniels. So this article from The Best Article Every Day is right up my alley.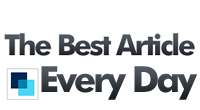 A GREAT video from the TED folks, this one on using dance instead of power point to teach "big idea" concepts. Got me thinking about using Photoshop and Illustrator to teach algebra…….

Now read this about how he created this.
Thinking about making a video showing your art processes? I am, and this article from SDA – Surface Design Association – was perfect timing. Very detailed and lots of advice.

And…Tristan is Back!!!!!! Tristan's blog, Enchanted Revelries, is a delight of photos. Here's one of a dress at the V&A Museum….a mourning gown. Read the story here. Tristan – I like the font……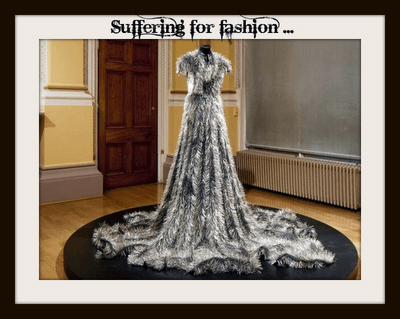 And in the continuing spirit of sarcasm and bad taste comes this blog post of bad Nativity scenes….coffee alert here……With apologies, I give you the Meat Nativity…..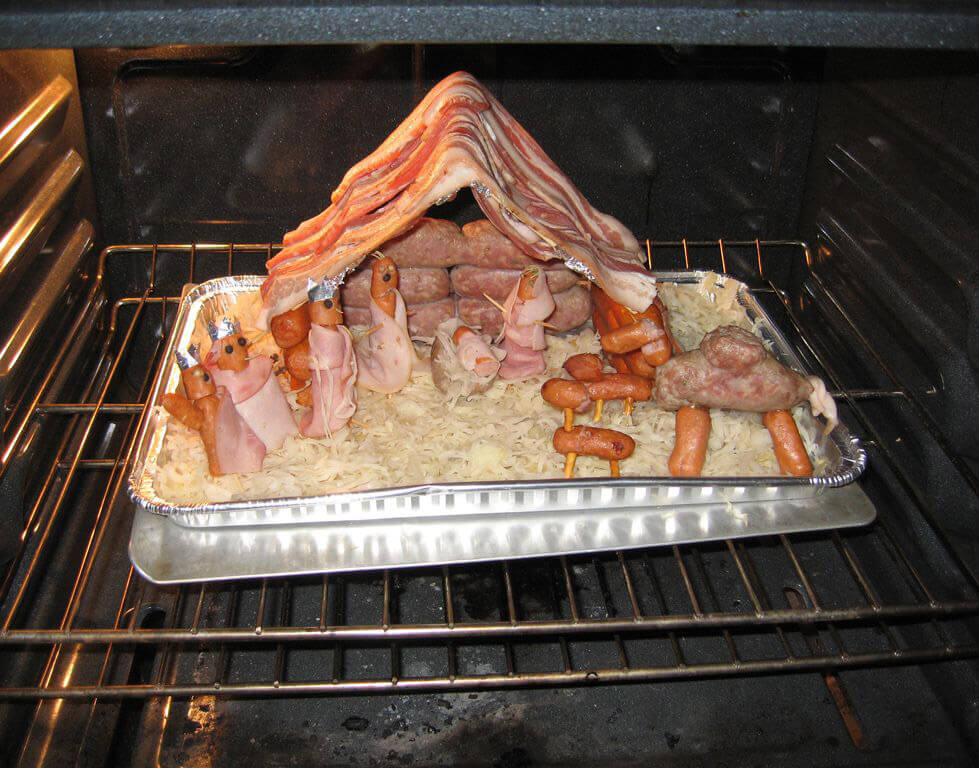 Wish we had something like this in Tucson! Fashion, Food and more from Chicago's River East Art Center's monthly artisanal pop-up.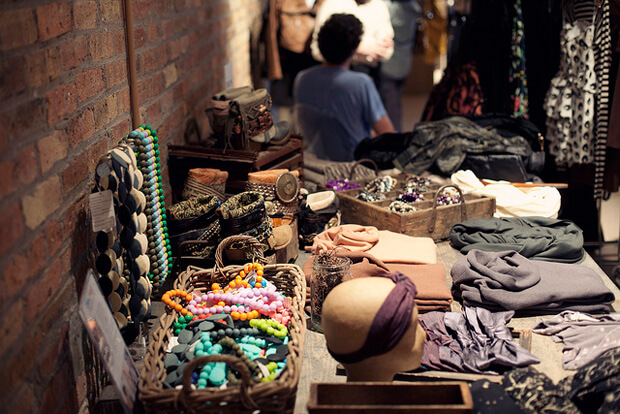 Send me cool stuff you find!! Enjoy your week!

Really? Photoshop Friday? How many Fridays has it been? Too many to count, but I have been back doing some work beyond getting pictures sized for blog entries. I thought I would share how I created my holiday cards this year, of which I am extremely proud…..and obviously not at all humble….oh, well….
Here's the original marbled paper I used to start.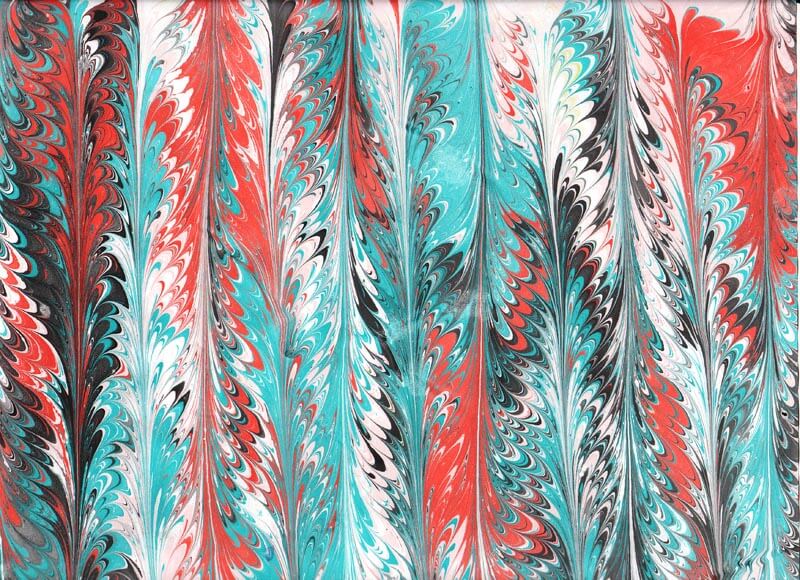 Here it is transformed into holiday colors.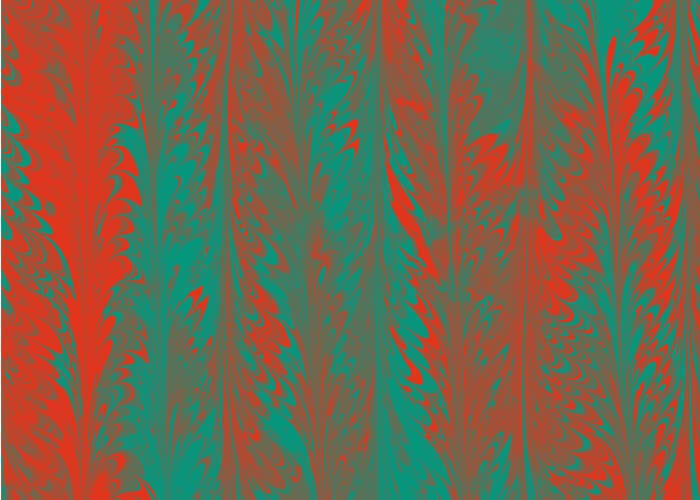 Now for the ornaments, which were added a layer at a time, and the opacity was taken down so they wouldn't overwhelm the marbled paper background.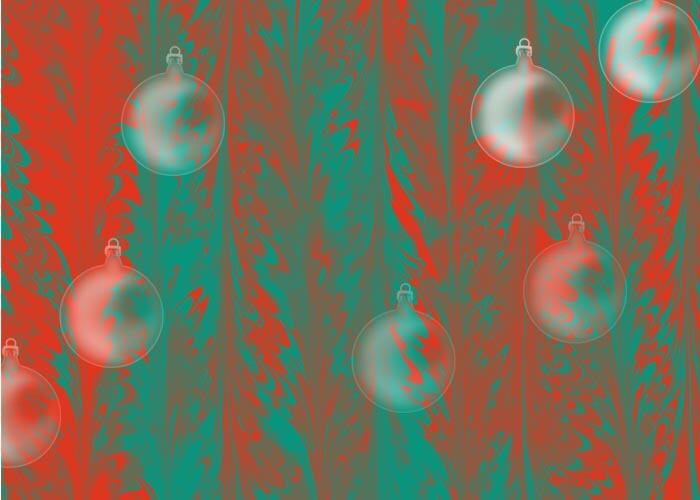 THen I just kept adding ornaments until I was happy with the final product.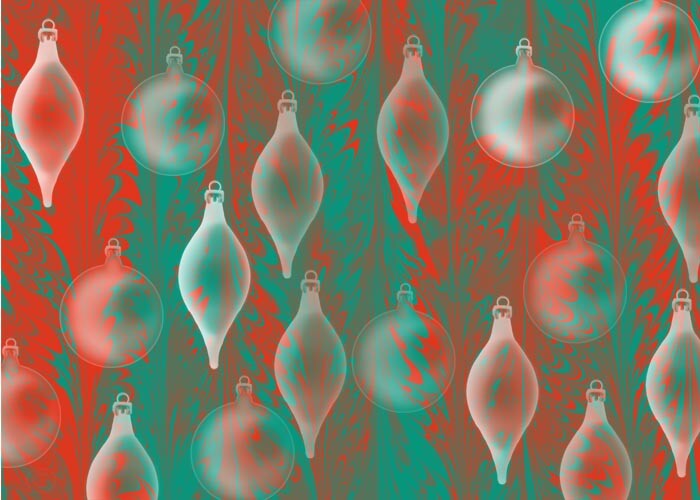 It was a fun couple of hours, and it reminds me how much I enjoy playing around with Photoshop…..I need to start doing more.
Some great Photoshop brushes for download. These are the brushes I downloaded for this card. It is amazing how quickly you can increase your brushes just by surfing the web!

Welcome to another edition of Top Ten Tuesday….never know what you're going to find! Plus I love reading about what people are doing. And blogs about history – but I'm staying away from current politics – makes me too angry and depressed, and I just don't need that! So here's just the cool stuff….
Speaking of politics (and this will be the last time, I promise), when I do look at headlines, I scan Al Jazeera in English. If you depended on just the US media, you wouldn't know nearly 75% of what is actually going on around the world. Forget your previous conceptions of Al Jazeera – this is good all-round news.

From Cool Hunting – a really interesting take on working with crystal – including rings and weapons….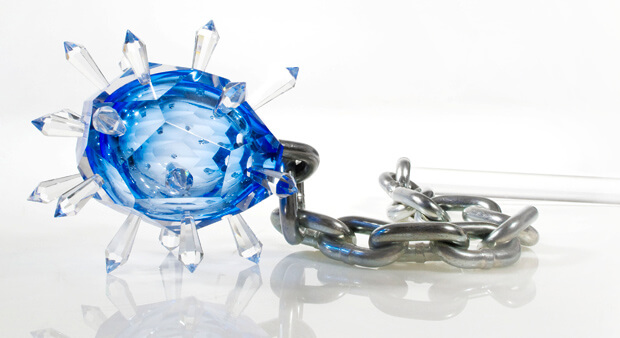 From Cool Hunting this week also comes where to play on Bora Bora. I REALLY want to go on vacation now!!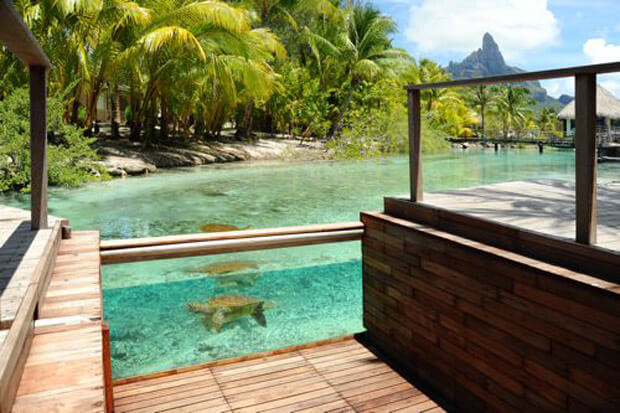 From the JPG Blog,  a new contest – photos are FABULOUS!!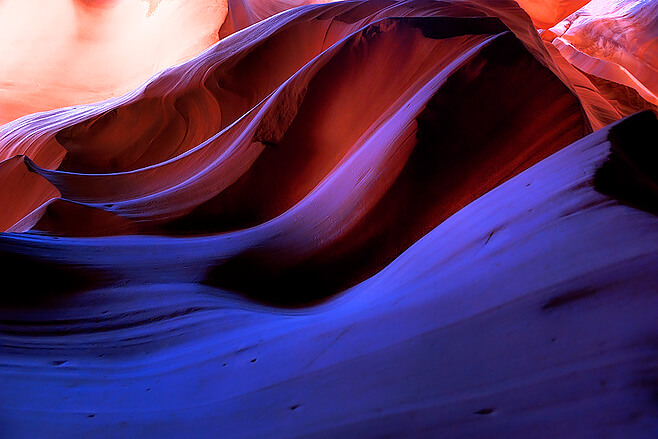 Antelope Canyon, Abstract #1 by Linda Clifford
Also from Cool Hunting, a short video of an art show in Mexico:
Cool Hunting Capsule Video: Liquid Sculptures from Cool Hunting on Vimeo.
From MAD Magazine, a look at the class of 2015 (hey, it's the teacher in me…..).
Seven Steps that May Dramatically Boost Your Happiness from Dumb Little Man – some good ideas here. One step? Follow your bliss.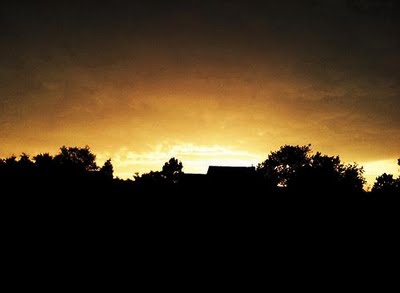 If you have not discovered fractals yet (and forget about all the math involved – just go for the beauty), you need to look at Fractal World. Here's their fractal of the week: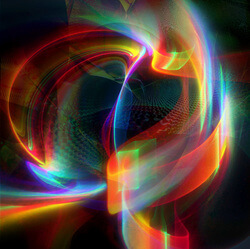 Shopping more at Farmer's Markets more? If you follow Summer Tomato, you will be able to tour farmers' markets around the world. Here's Shanghai….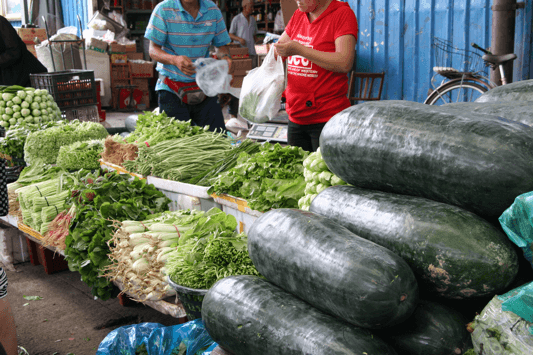 Mix zentangles, ATC's and color, and you get Enthusiastic Artist's  gorgeous work!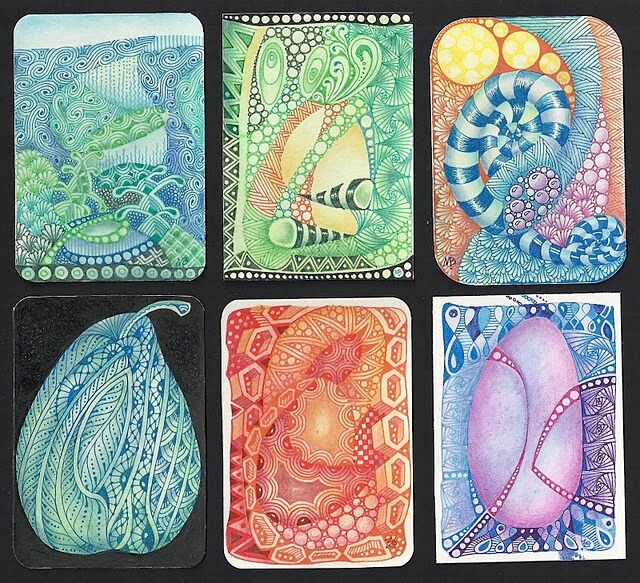 Have a great week – send me cool stuff you find online!

What a busy weekend, and we're headed out tomorrow to visit family in Prescott. Marbling went very well – working in the remodeled studio has been great. Room for all the projects…sort of. we ended up buying another set of cubbies from Target, just 6 this time, because we don't have any empty space to move things "out of the way." Like when we need a clear cutting table….and I started another Quilt University class, which has me spread out on the cutting table, so NOTHING fits.
Came across the cd's I had done about a month ago for some of the China slides and realized I never put them up on line. Herewith pictures of the Summer Palace, created by one of the empresses as a "get-away," complete with marble boat….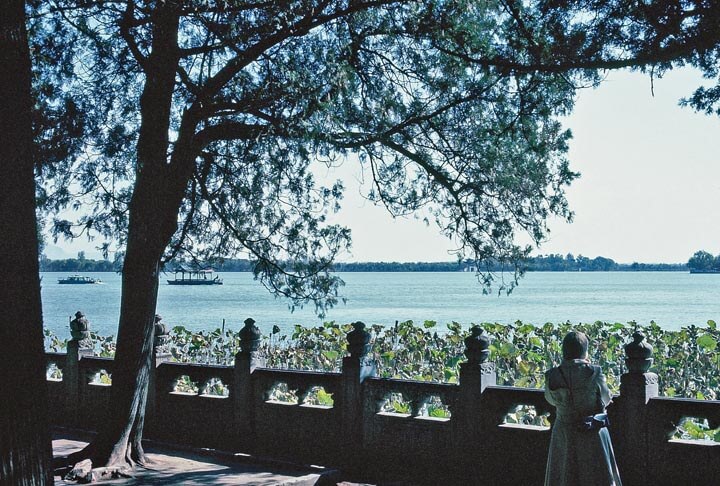 This was a beautiful morning in late October, but we did need to bundle up. The view of the lake was gorgeous, but the entrance with all the arches was spectacular.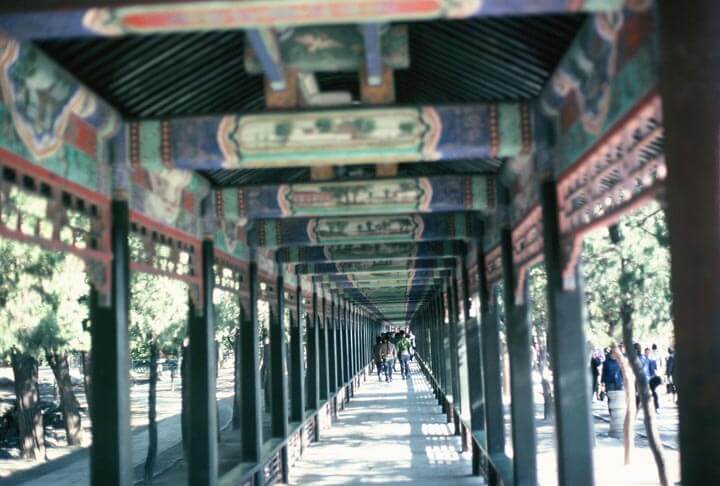 Oh, the painting and details! If I were to go back, I would take so many more – and different – pictures!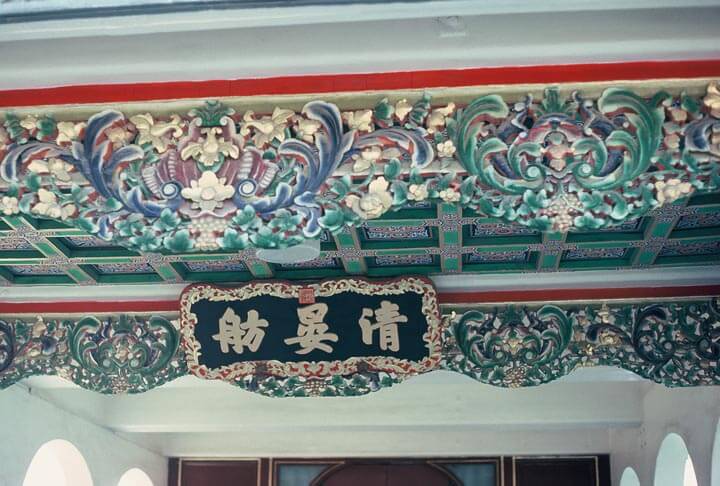 And then came the marble boat….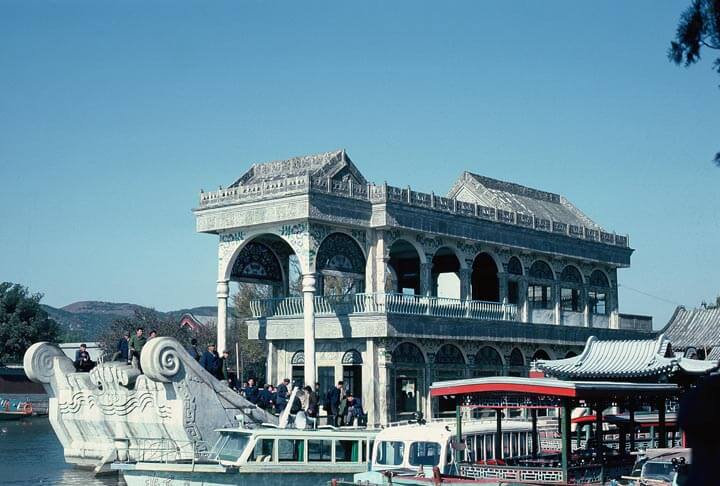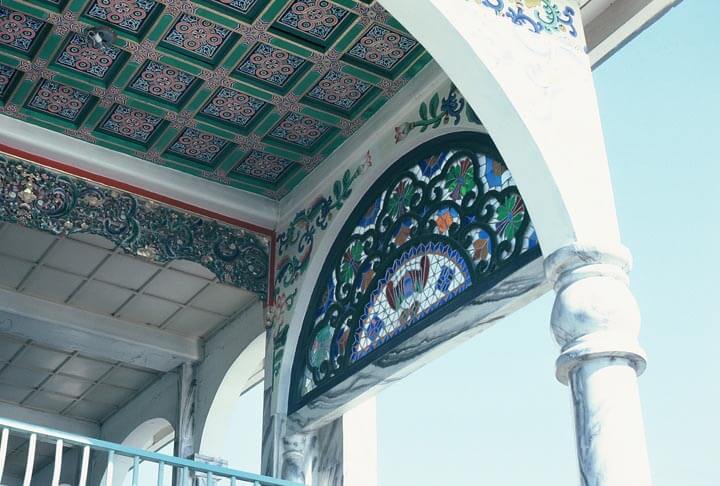 Oh, I would have taken more details and close-ups -this is just a HINT!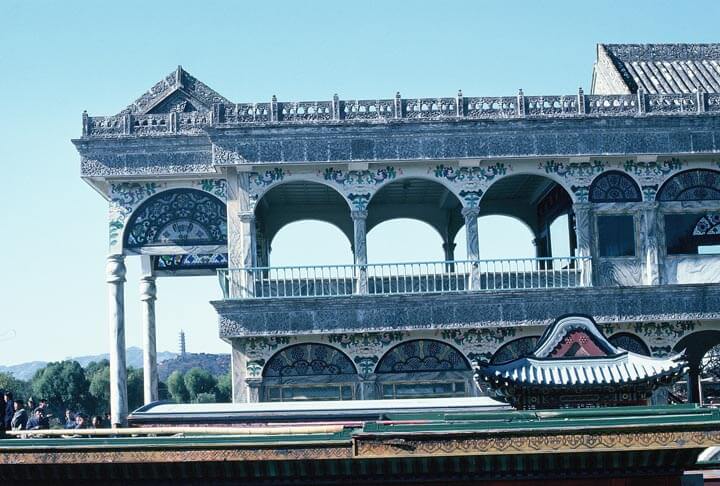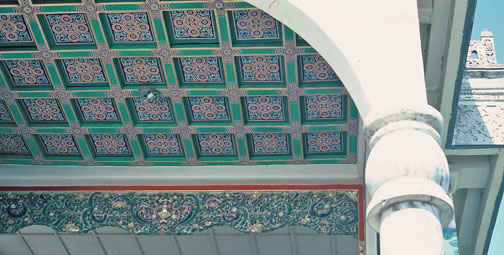 Yup, It was cold!
I love looking at these pictures, and my goal with the whole slide project is to have everything organized, and then create a few books to be able to look at easily. Plus, with the new class I am taking, I would like to take a coupe of the great photos and translate them into fabric. I can dream….
Past posts on China:
This project starts January 1, and you can read about it here. I'm trying this, as I don't usually have a lot of luck with long-term on-line projects. But as luck would have it I bought a small sketchbook to practice my zentangle patterns, and as I was cleaning boxes and sorting for the studio, I discovered lots of different size sketchbooks tucked away. So I am ready….whatever that means for me……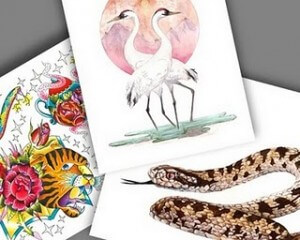 The last time I did a Top Ten, the focus was on A Note from Your Mother. Their last three posts have been interesting. If you have nature lovers or collect nature-inspired art, you might be interested in their  Endangered Species Print Project. Plus, read the post on the decline of the glorious tiger…only 3200 left in the wild.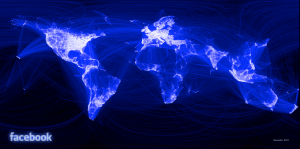 I read The Future Buzz on a regular basis, particularly his posts on viral images across the web. His collection for 2010 is amazing, and there are links to several other collections. There's a great one on probability that will work for math class, humorous ones, and ones that make us think. The graphics are spectacular.
Bonnie Samuel's Blog looks at TAMMACHAT Natural Textiles, a  fair trade, social enterprise to support  weavers and artisans in Thailand and Laos. These artisans are indigenous people who are carrying on the traditional arts of silk and cotton textile production creating beautiful fabrics and wearables.

For those of you who love sarcasm and the news, if you aren't reading The Borowitz Report, you should. His latest column interviews the devil about the obscene bonuses paid Goldman Sachs executives this year. As the devil said, "best investment" he's made.
From Cedar Canyon Textiles (The Paintstick Place) comes an interesting blog post on the importance of ritual, a reprint of a blog from the Harvard Business Review.  Just one of the gems:
"Each time we pause, notice, and offer respect for an activity, it reminds us to appreciate and focus on what we're about to do. And by elevating each activity, we'll take it more seriously. We'll get more pleasure from it. The people with whom we work will feel more respected. And we'll feel more self-respect."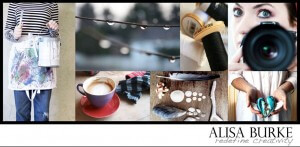 I discovered this blog like I find many others – just following interesting links. This has a tutorial for coasters, which just sparked an idea. This week I actually went through every piece of fabric, sorted and ironed, looking for inspiration for new projects. I rediscovered a few patches from a Quilt University class that I figured I should keep, as they were interesting alone, but I wasn't sure exactly what I'd do with them. Now I know!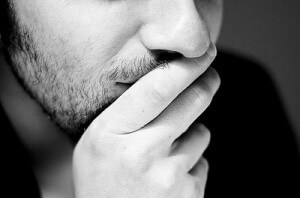 From Dumb Little Man (that's the name of the blog….) comes Seven Important Questions to Ask Yourself Before the End of the Year. Excellent way to reflect on the past 12 months.

Alphabet Photography – really interesting concept, and lots of great images to browse. They are for sale, but the crative nudge from them is wonderful!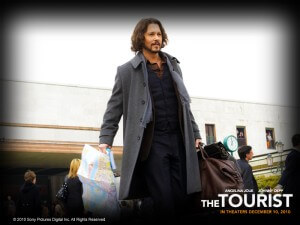 And finally, some eye candy – a great literate romantic spy novel, The Tourist….and Johnny Depp – ya can't go wrong!
You might enjoy some other Top Ten Tuesdays……

ALL IMAGES COPYRIGHTED 2010.
I haven't done a lot lately with Photoshop Friday, and as I was thinking about it, I wanted to see the body of work I have completed that I call my Desert Botanicals series. I have been preparing cards for a November show and realized the images really looked good, so that prompted me to look at some of what I consider the "finished" ones.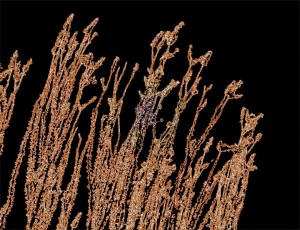 Last spring was a gorgeous one in the desert, and the ocotillo were in full bloom. This was some "playing around" with a couple of gradients.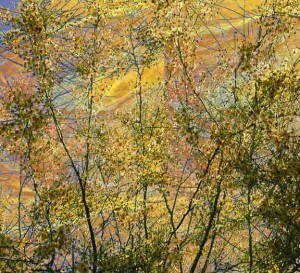 We had a blooming palo verde in our back yard, to which I added some background in a marbled fabric. Reminds me of a sunset.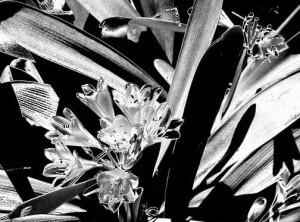 This is some kind of orange succulent from the Desert Botanical Gardens with a grdient applied to it. I am really drawn to black and white.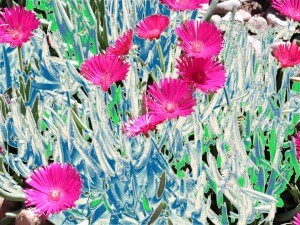 This was one of my first "successful" manipulations of some succulents. I was just learning a few different tools and stumbled on this finished product. I do enjoy the "mysteries" in Photoshop.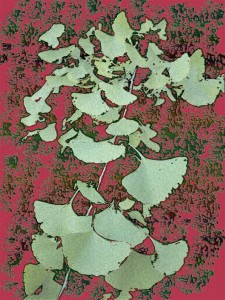 This is my newest, and I'm not sure it's a "done deal" yet. I love the small ginko tree at the gardens, and I played with the background with some brushes.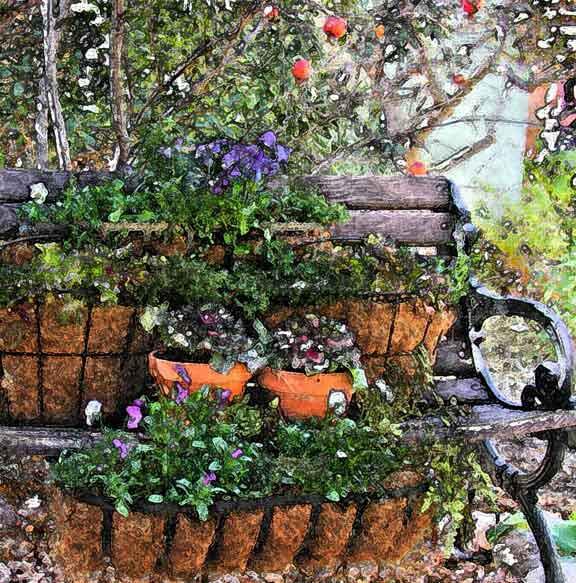 I love my garden bench. I have this in several iterations, this one with the fresco filter, for more of a "water color" effect.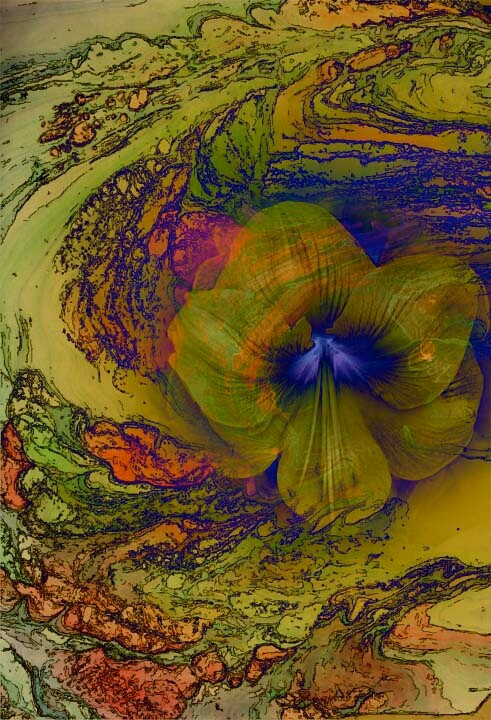 This is also in several iterations. The blossom is from a pic hubby took about 5 years ago from some spring plants. That one bloom brings such depth to the piece.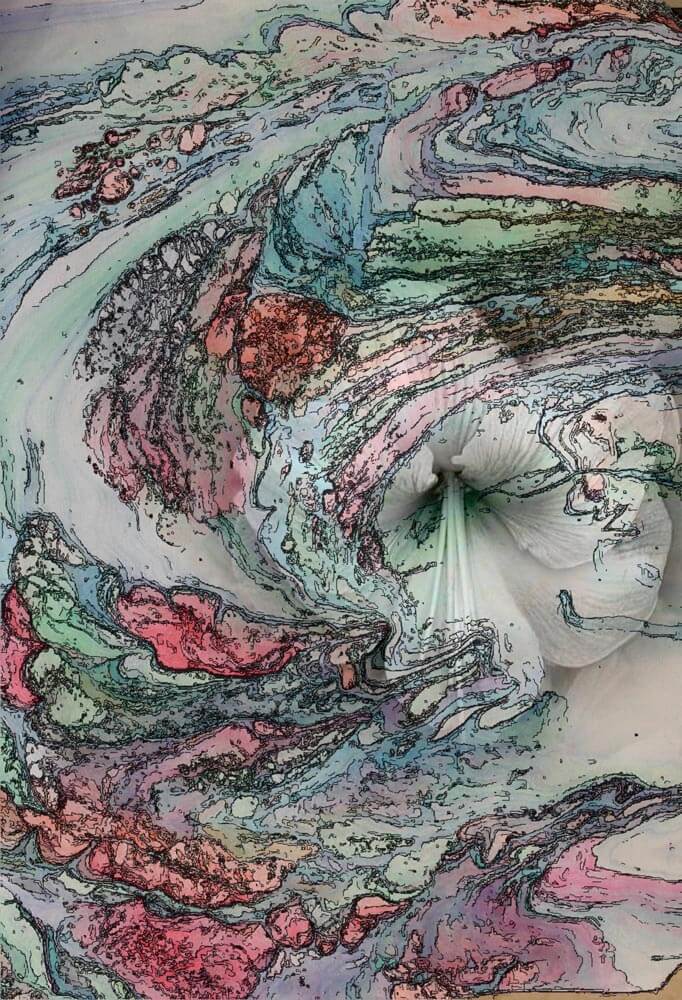 This is another version – with a very different feel to it.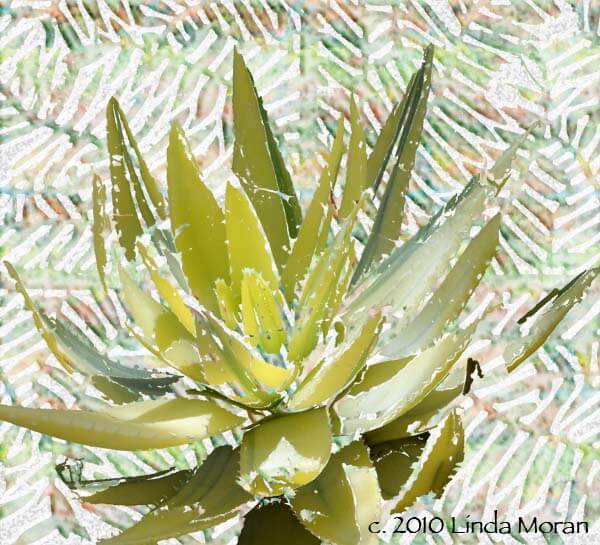 One of my favorites, of an aloe plant superimposed on the grate from one of the drainage areas in the Gardens. I added a "pattern" of marbled fabric to the grate.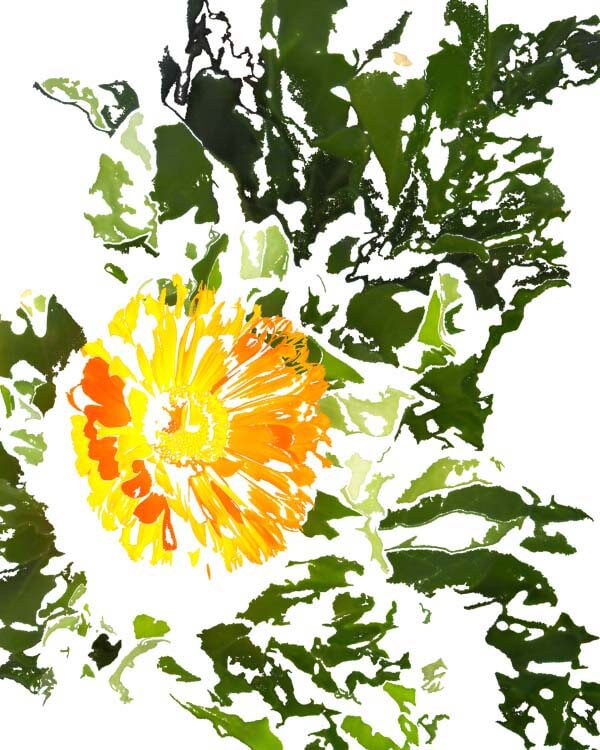 Another favorite,  a composite of three different images, part of my playing around to make collages.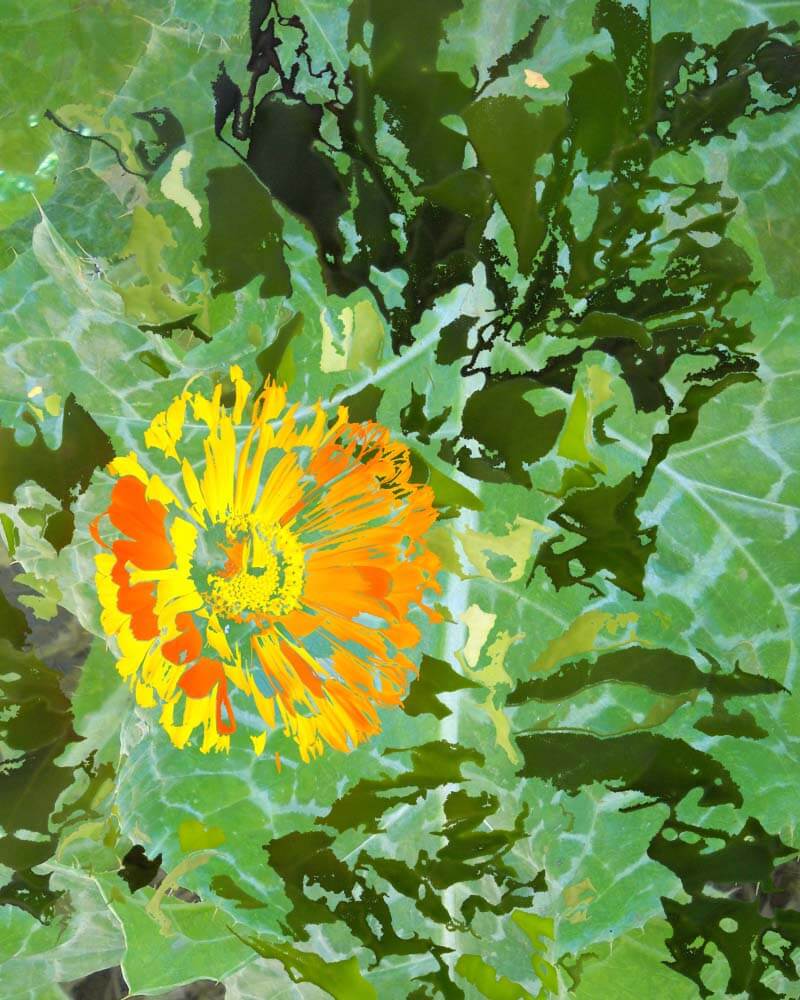 This is the one I actually printed – I LOVE that thistle leaf.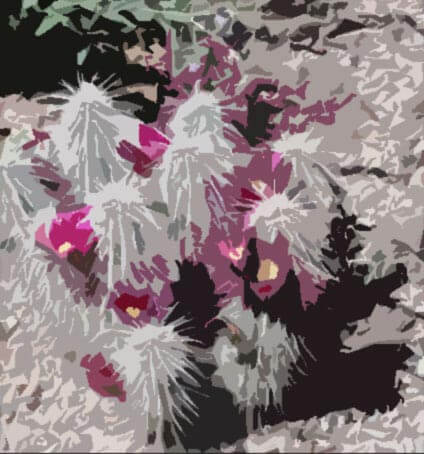 Another early one I really like. Even with all the filters, you still get the effect of cactus spines.
This is developing as a nice body of work. I am researching developing and printing these as a collection, even licensing them – one of the many things on my "to do" list. I interested in your comments – what do you like, what would you like to see more of, and any other suggestions.
ALL IMAGES COPYRIGHTED. LOOK AND ENJOY, BUT DON'T EVEN THINK OF TAKING……

Still lots of photos from Thursday's trip to the Tucson Botanical Gardens. Plus some cool art the kids at school have done, and lots of great images from a bookbinder's convention here in Tucson. All in good time…….To recap, I was looking for texture, color, interesting combinations, trying some new things for framing beyond centering items, and playing with my exposure settings. No color touch-ups.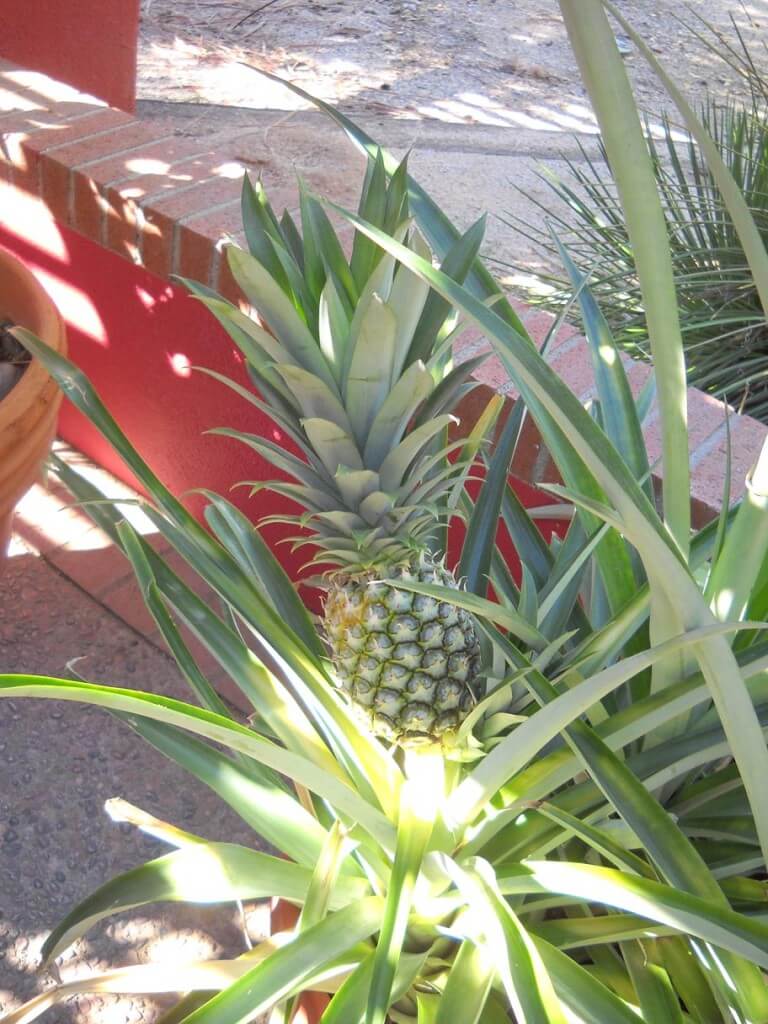 Pineapple rooted and growing – I will need to try this.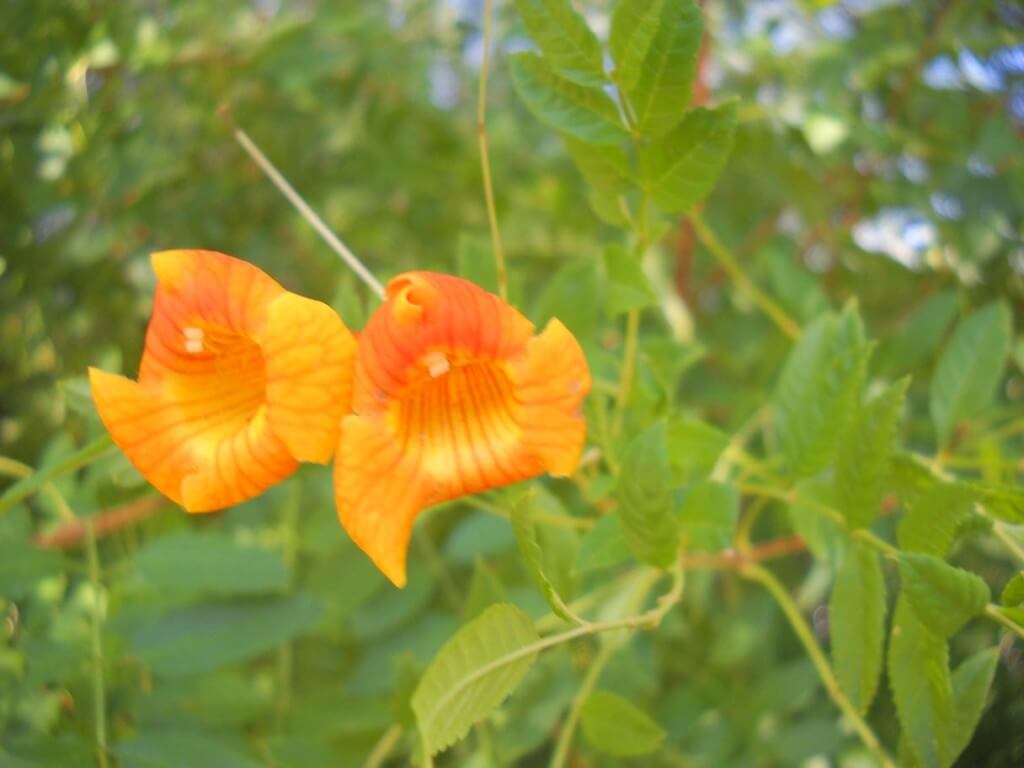 I love the orange against all that green.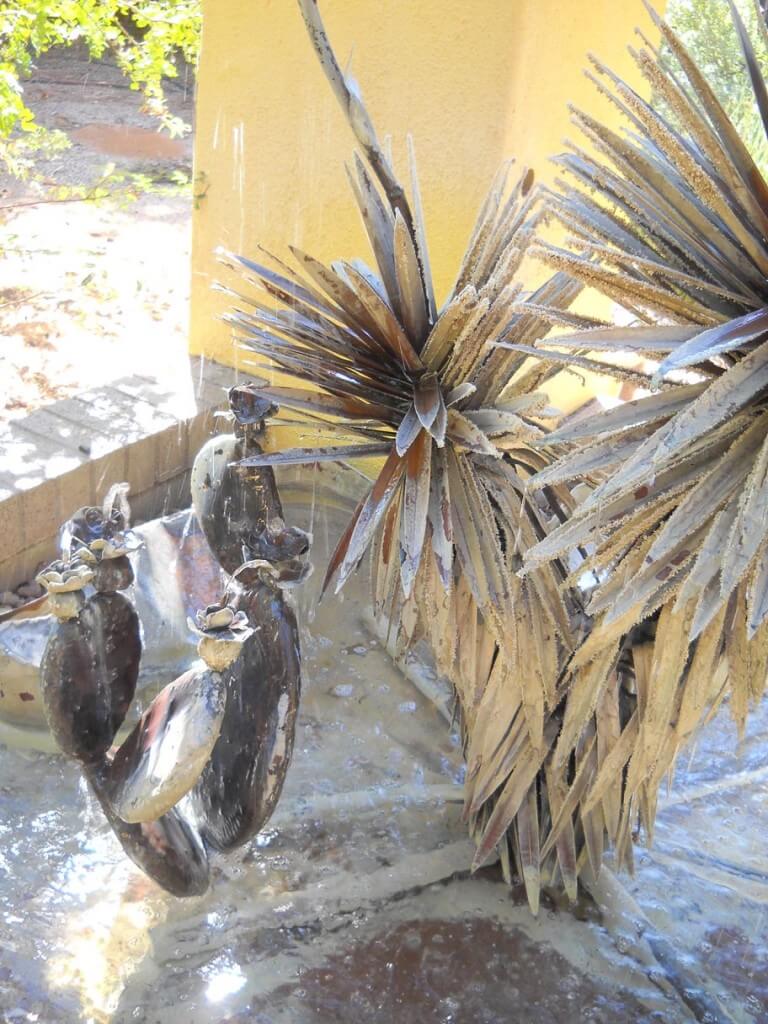 This is one of the more successful pictures of this fountain I have gotten – you can see the water dripping.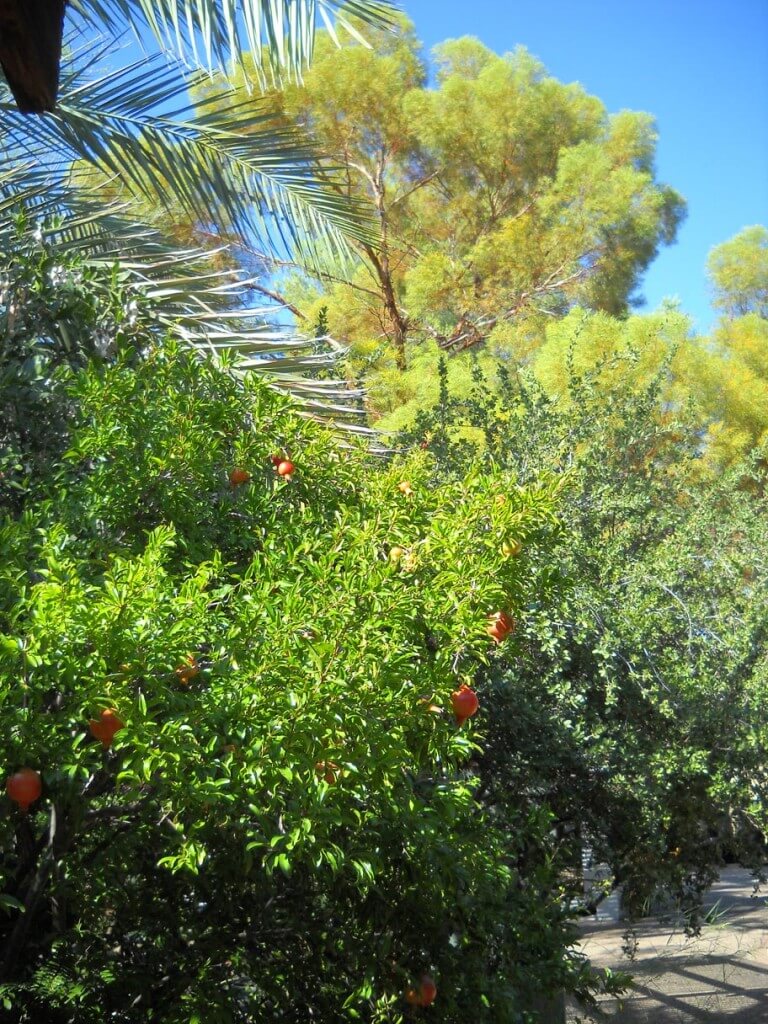 I love the variety of greens as you head up to the sky, with the first pomegranates.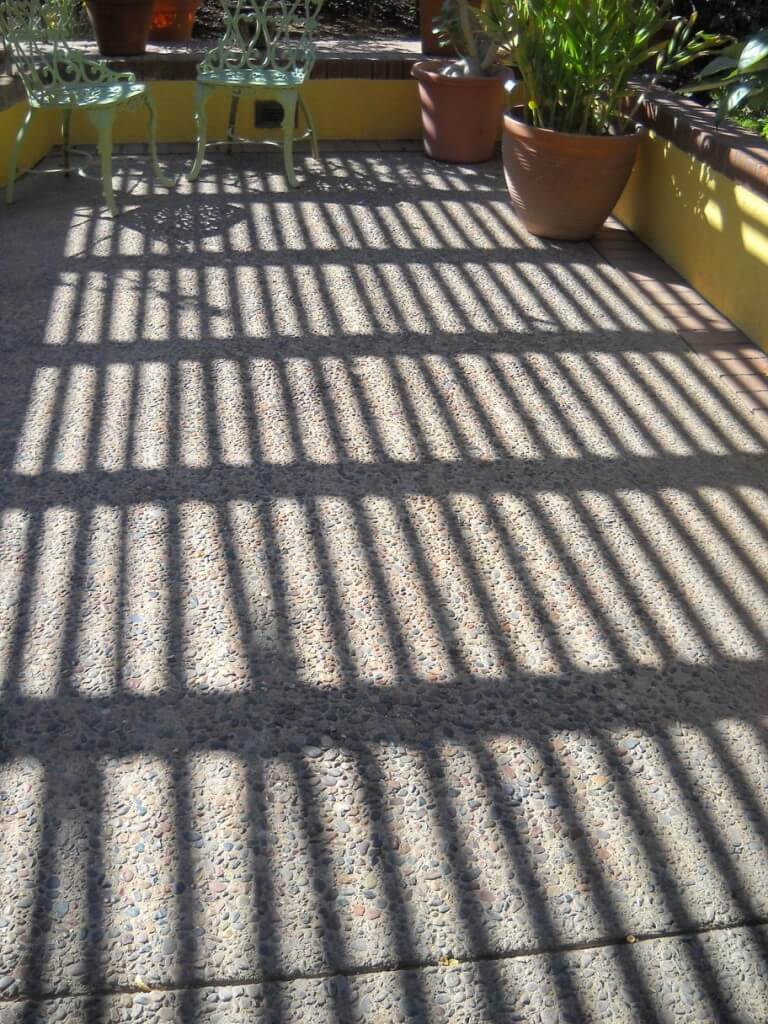 Interesting lines with the stones.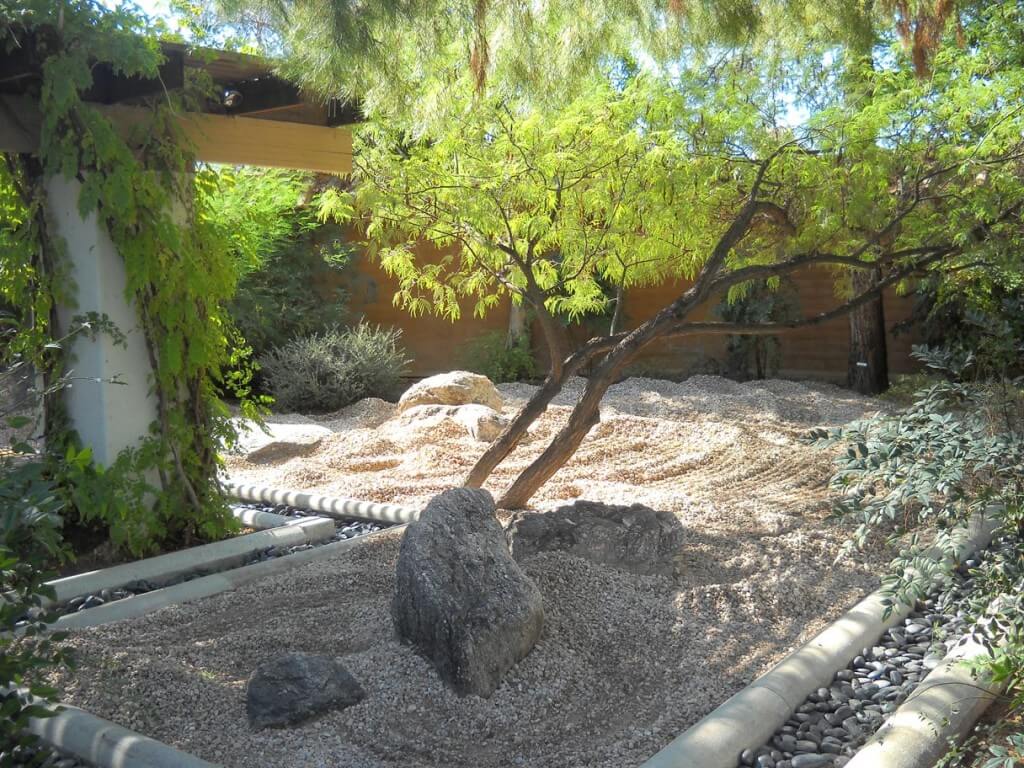 My zen garden – one of my favorite spots in the whole garden.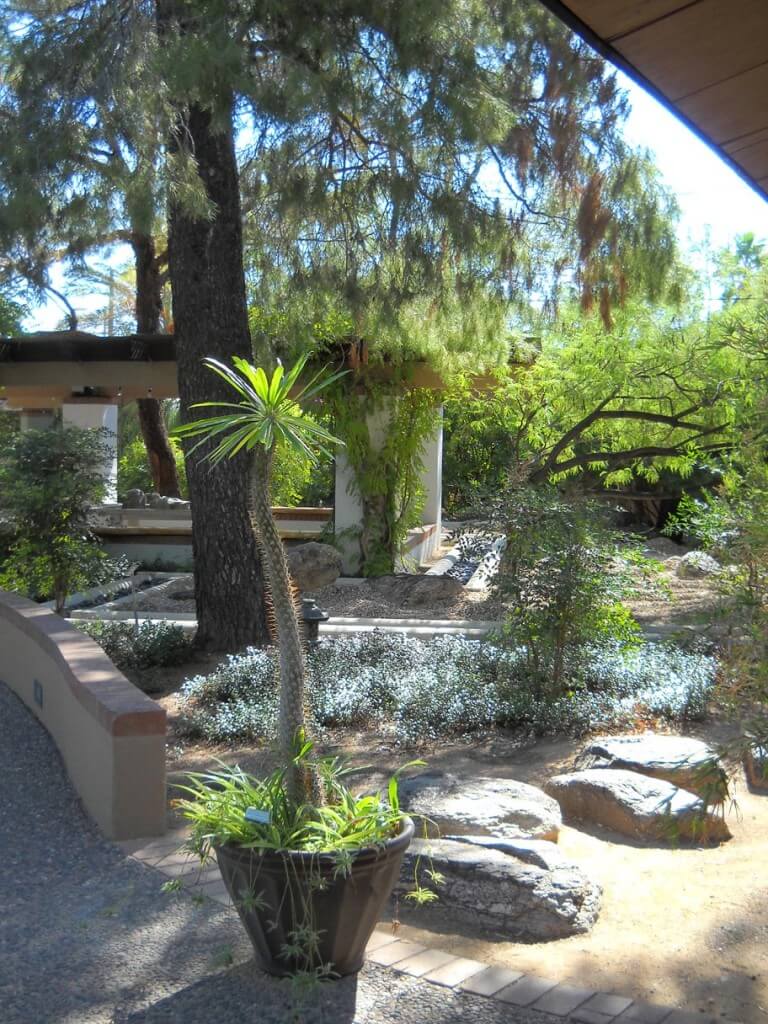 Another shot of the zen garden.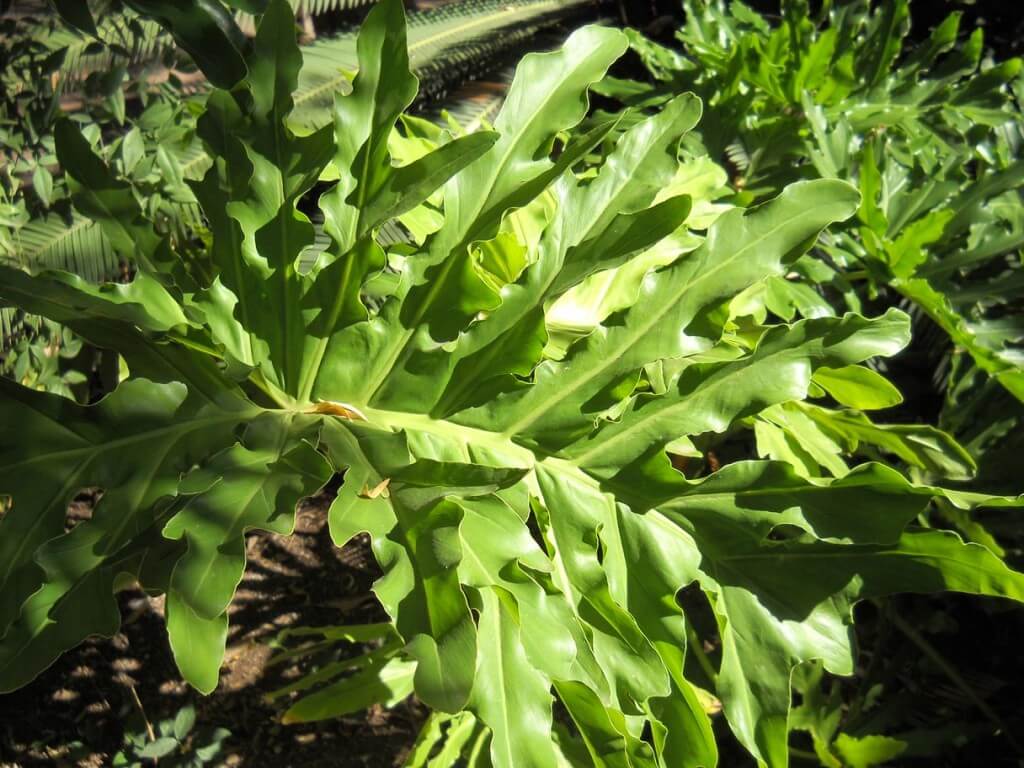 Great leaf, lots of greens – and so big!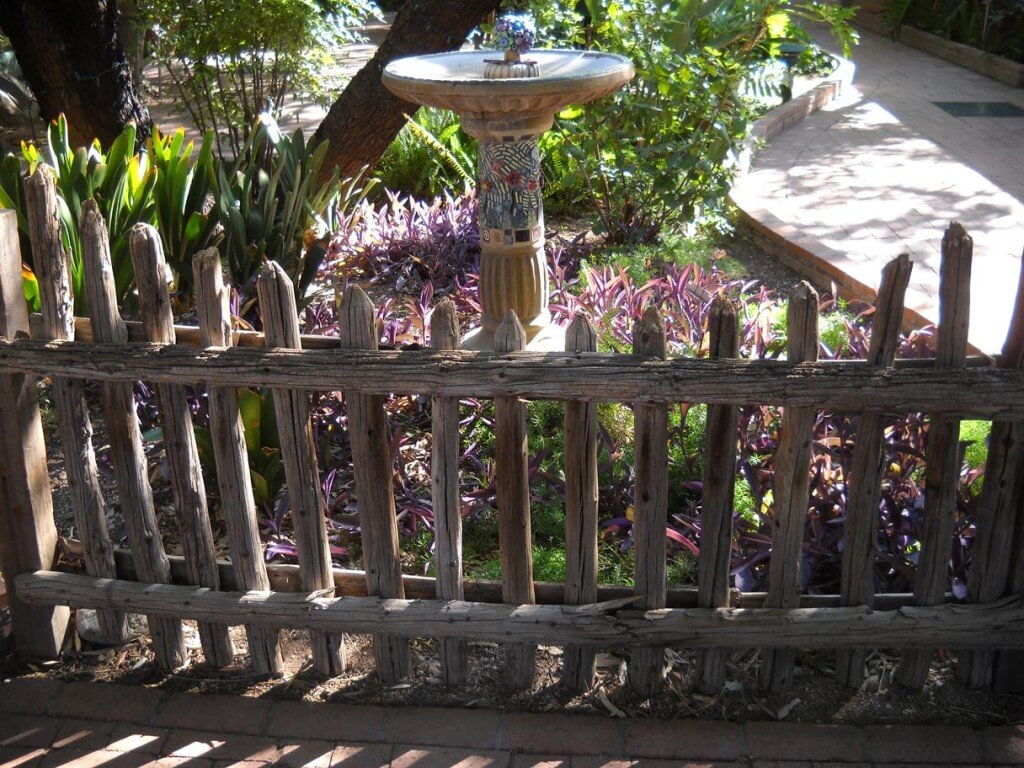 I really like the composition of this one – I'd like the purple to be stronger.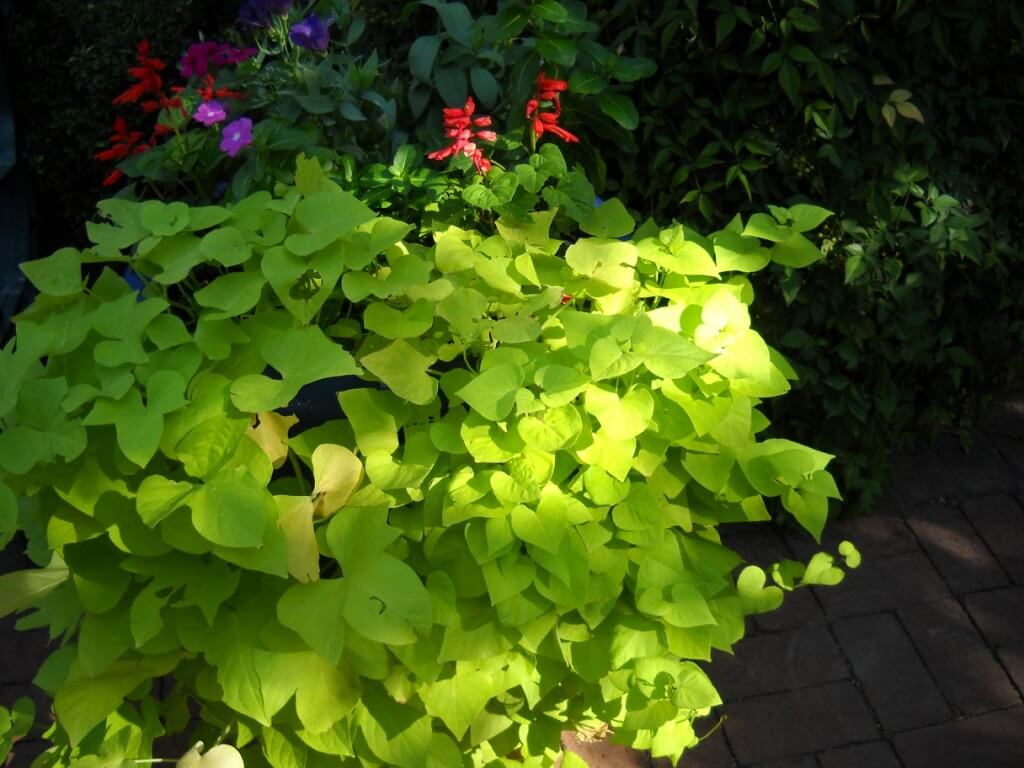 I love the light and shadow in this one.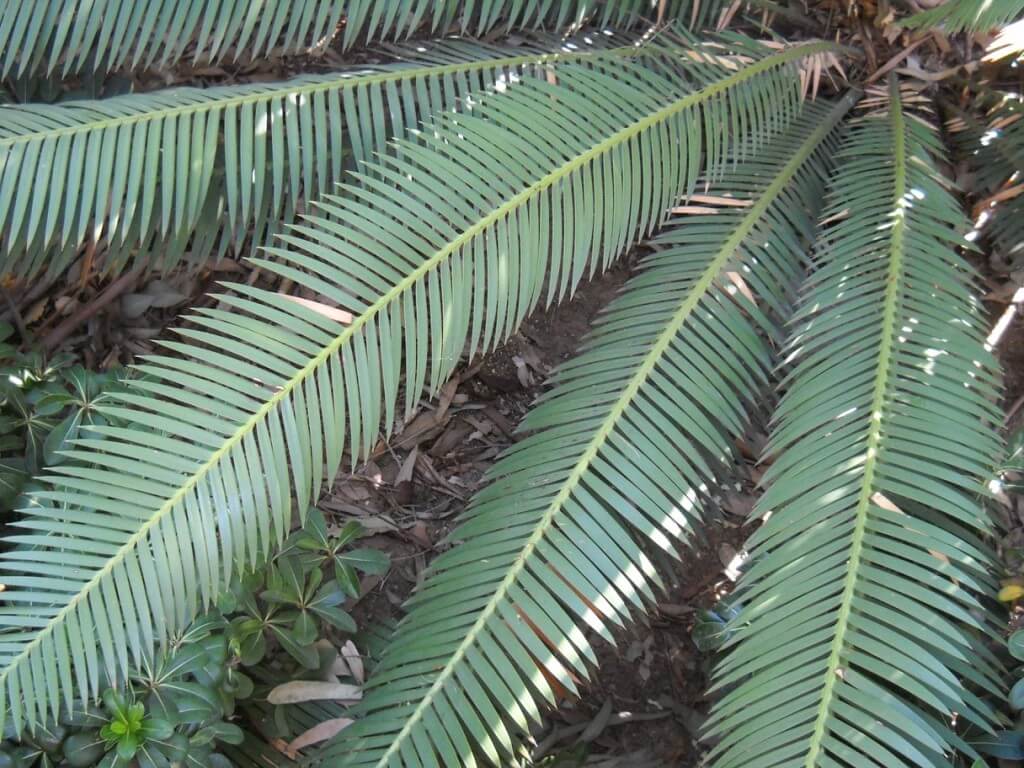 Great lines…..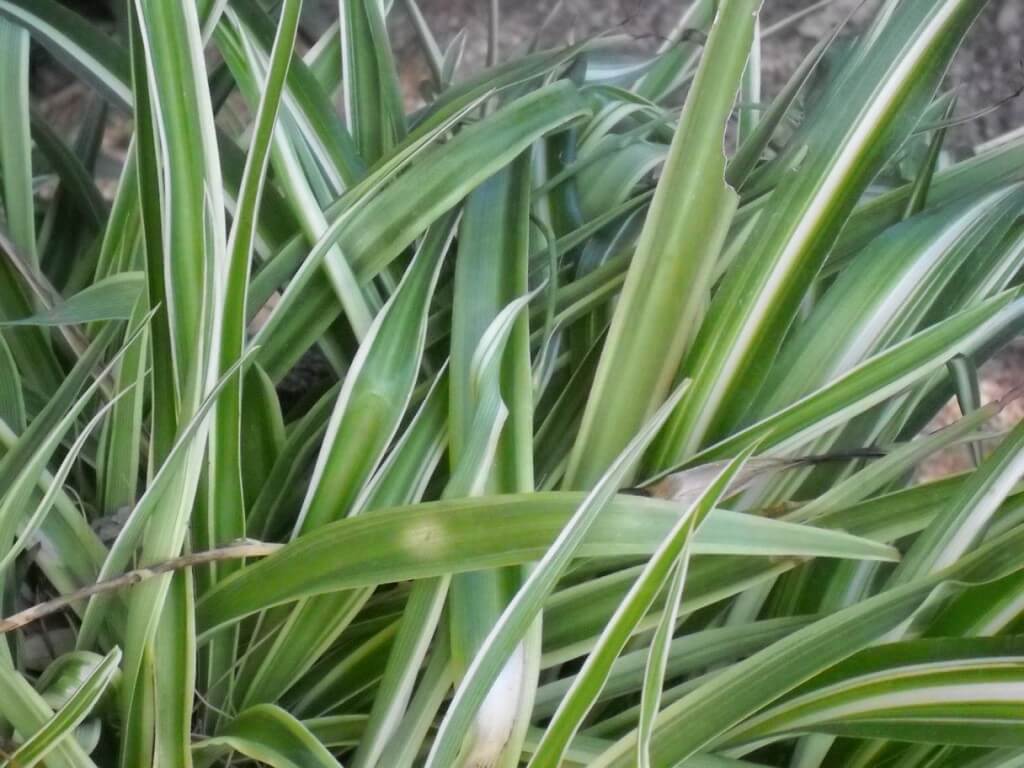 Spider plants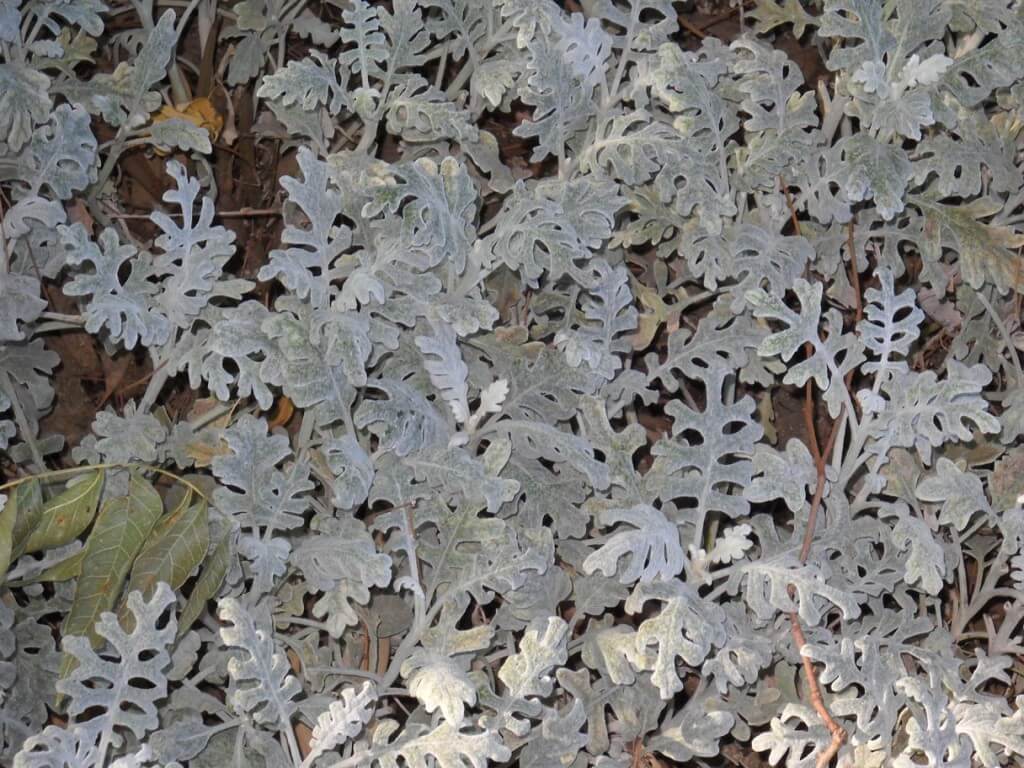 These look so velvety.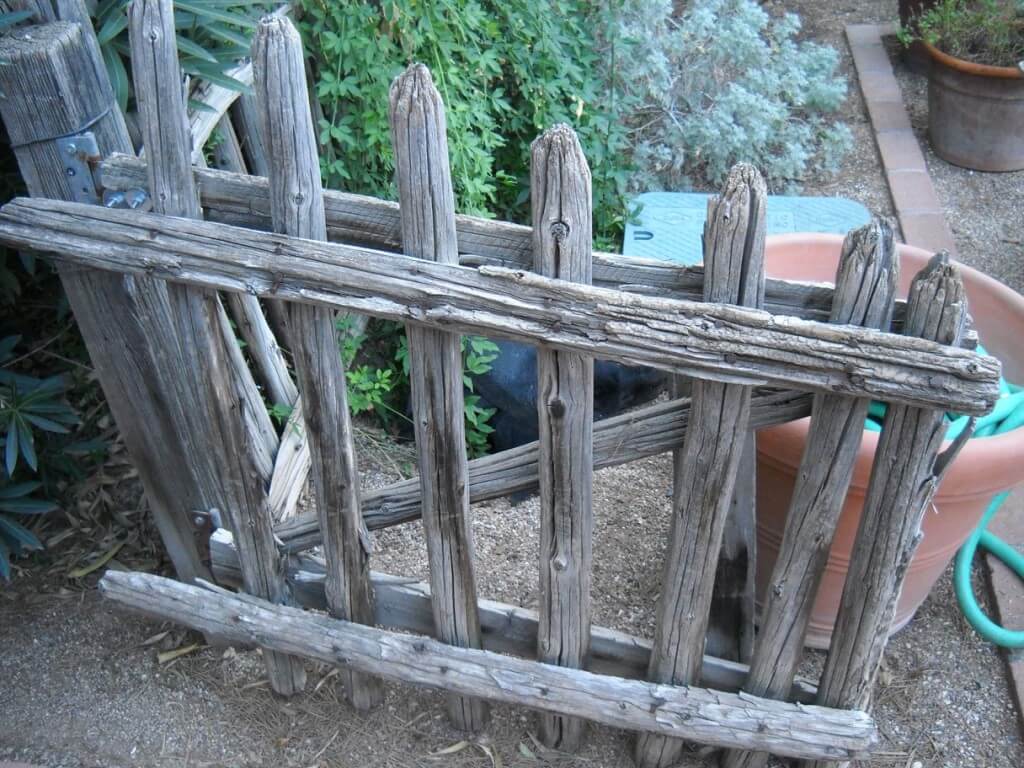 More fence throughout the garden.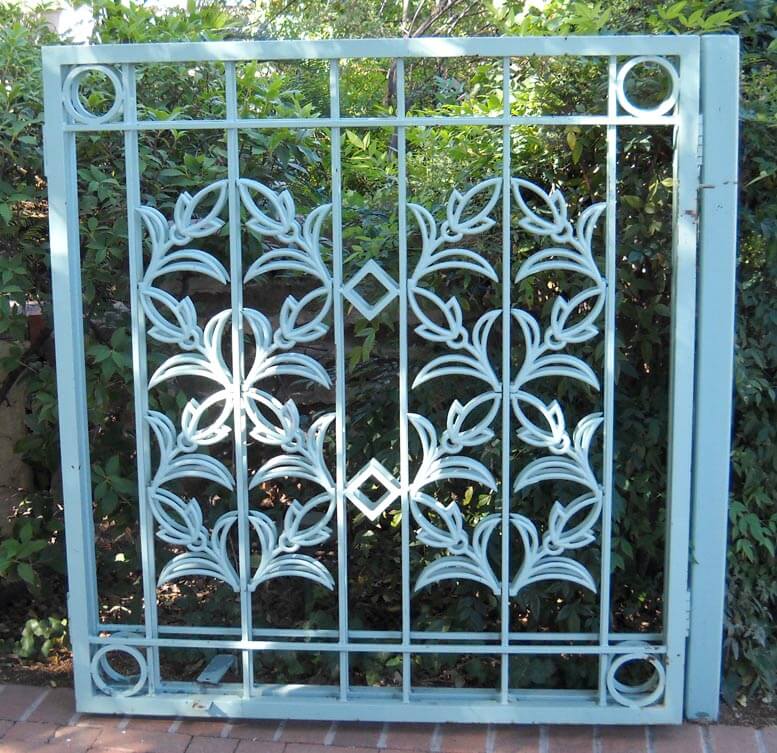 I want to take the gate and work with it some more in a collage.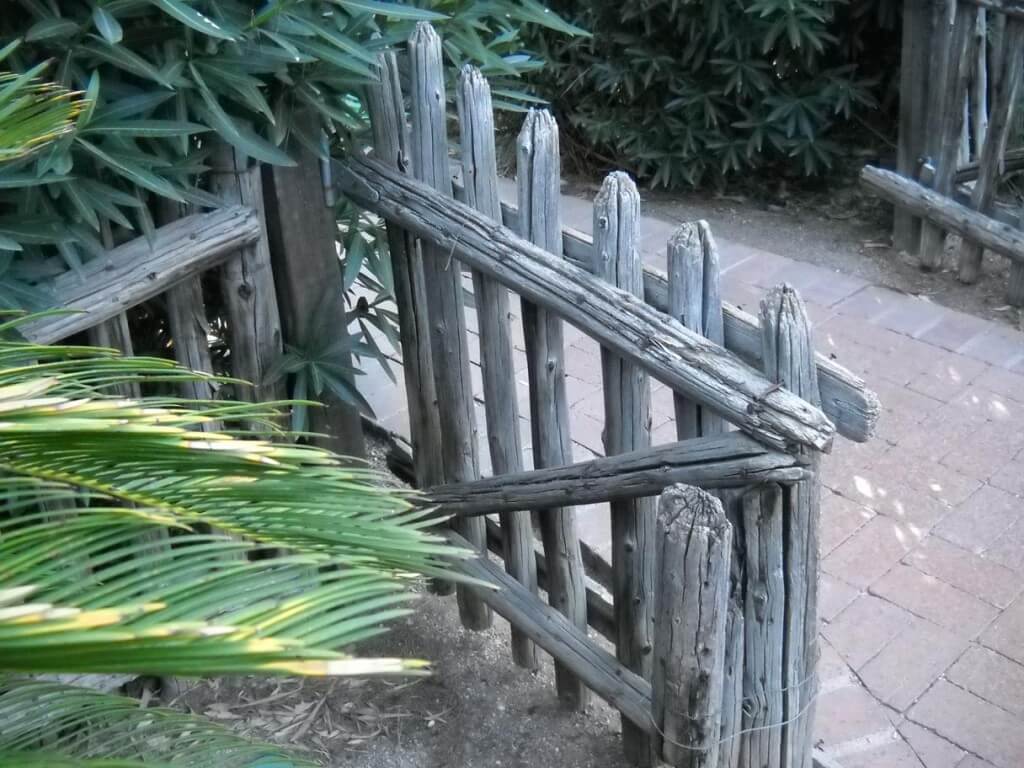 Let me know what you think – ideas, suggestions, improvements……….

It is so good to be back doing some photography, some Photoshop, and just generally playing around. Hubby and I went for a two-hour stroll through the Tucson Botanical Gardens, since it now is mid-80's, and you can be out and about and not feel like you're burning up.
Took the camera and just looked at texture and framing. Color has not been adjusted at all. I did play around a bit with exposure…discovered that on the camera, so had to try it out.
It always amazes me that no matter how many times I go to the Botanical Gardens in Tucson, I always find something new.  Yes, it's still comparatively green here in the desert, even in mid-October. Take a look, and let me know your favorites. What would you change, which ones do you like, what suggestions do you have for framing?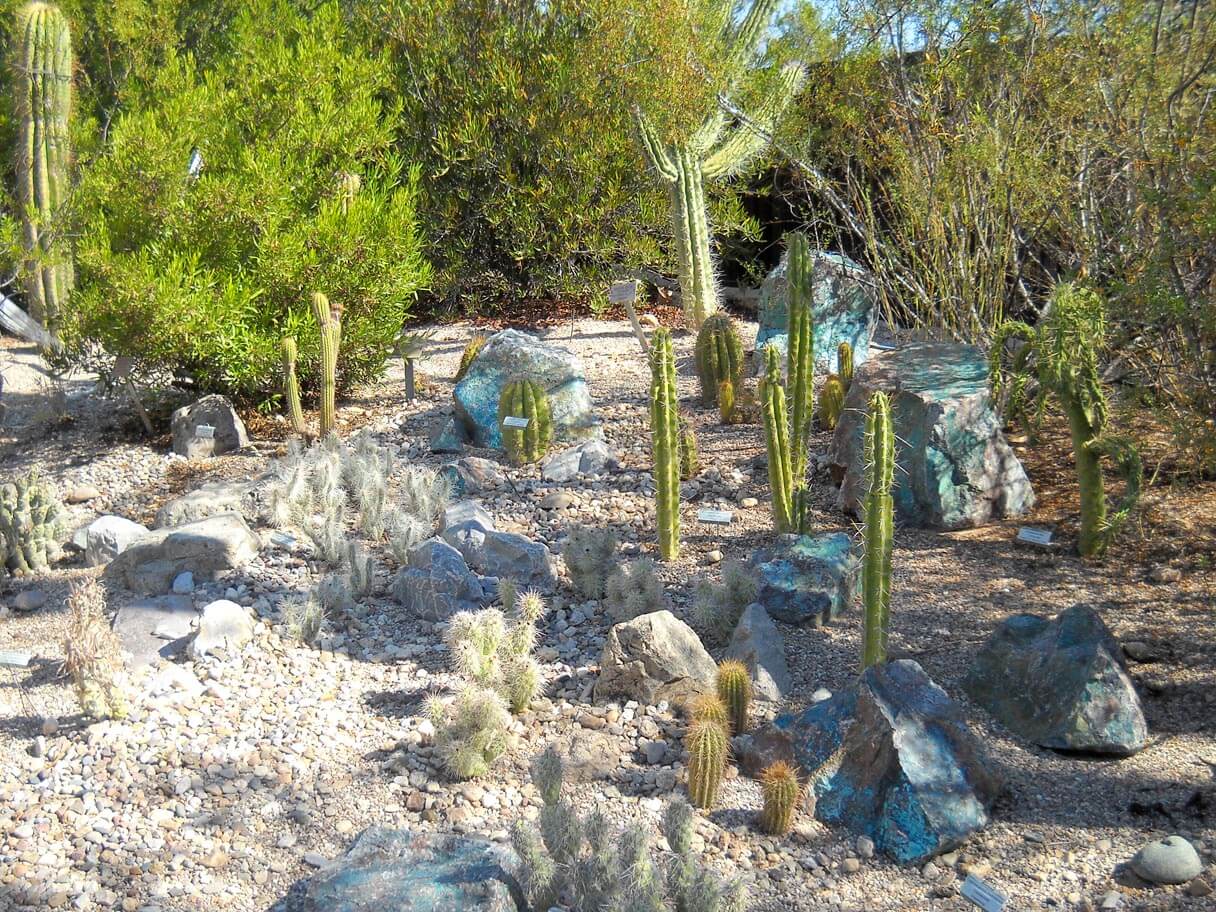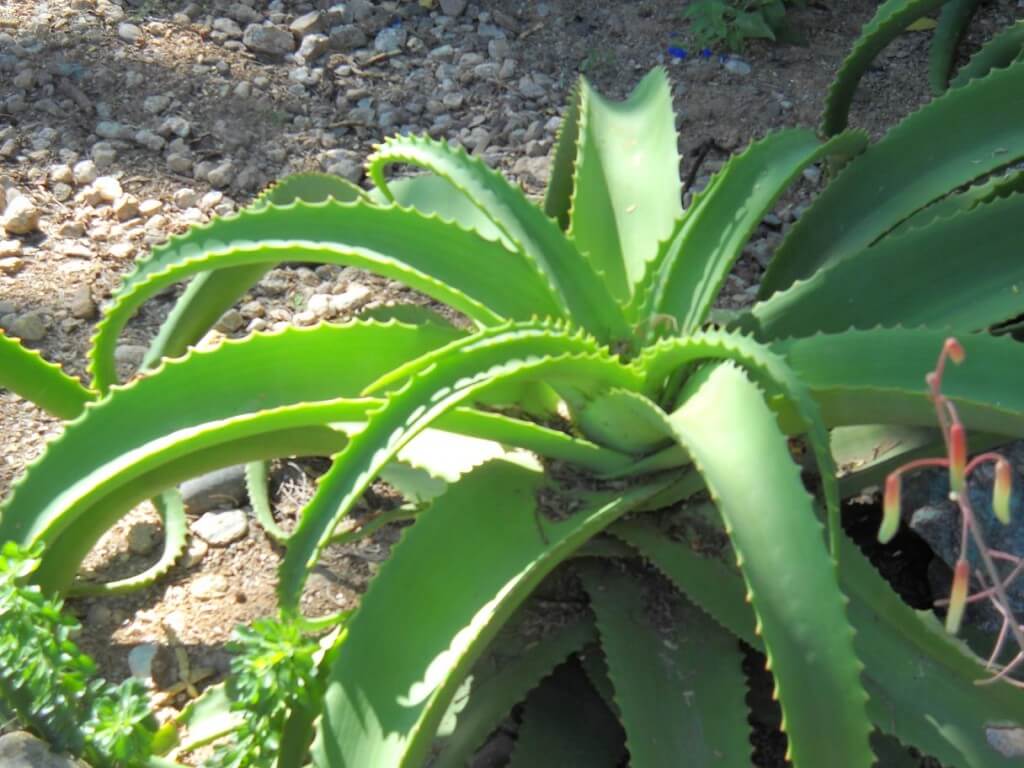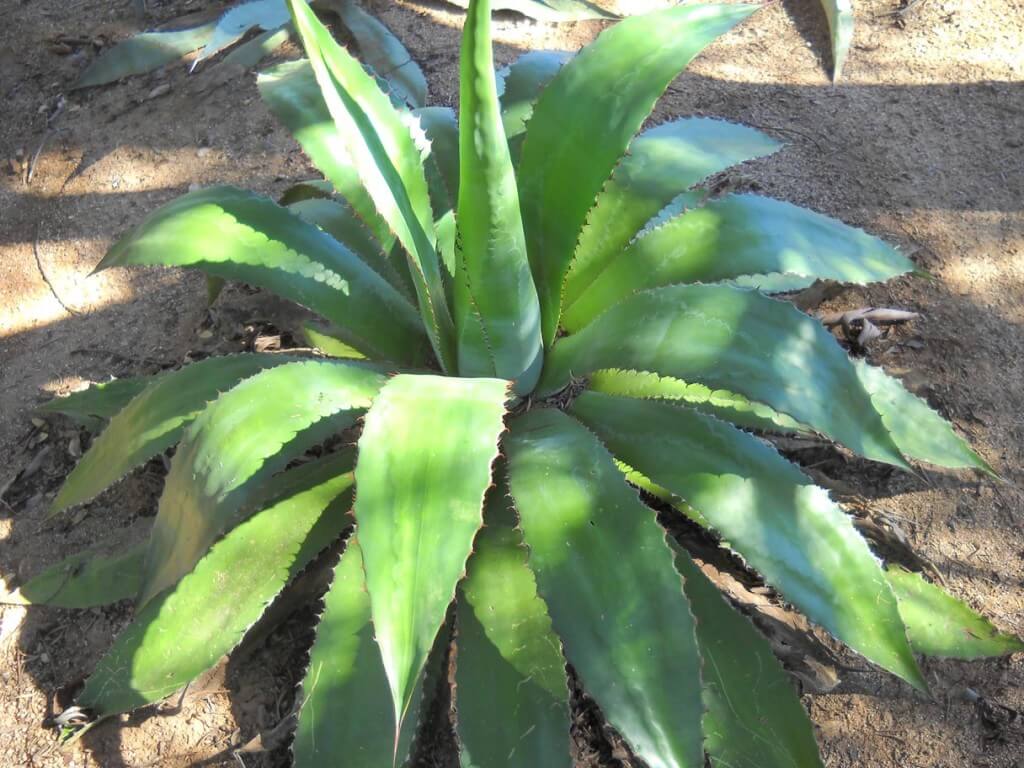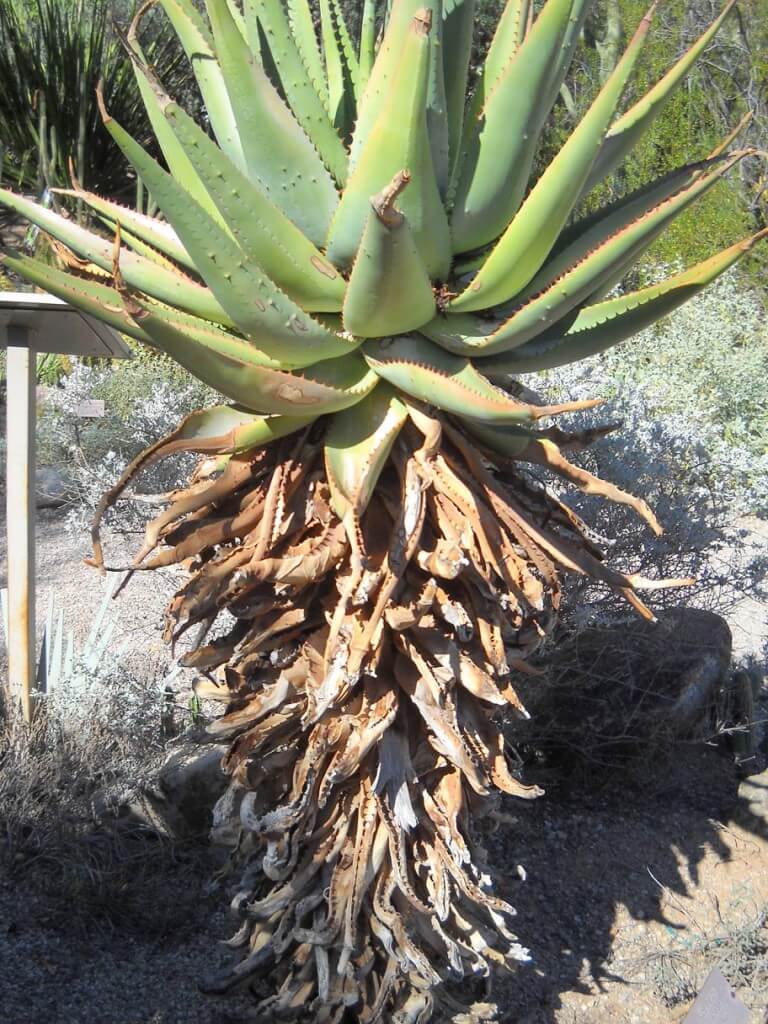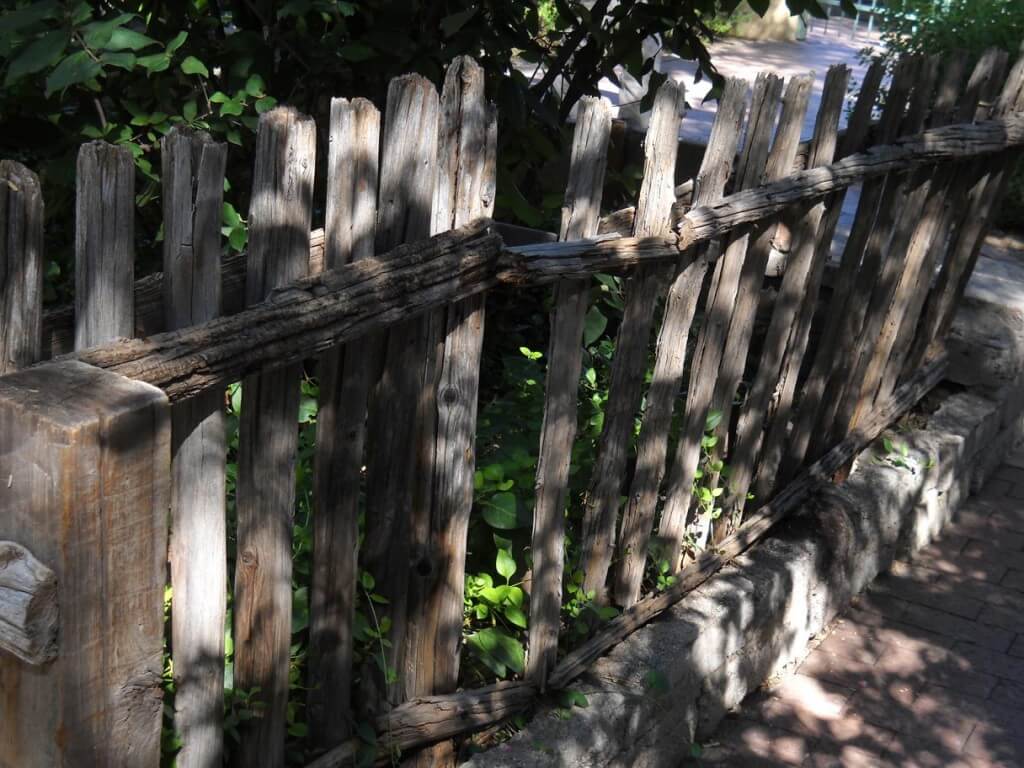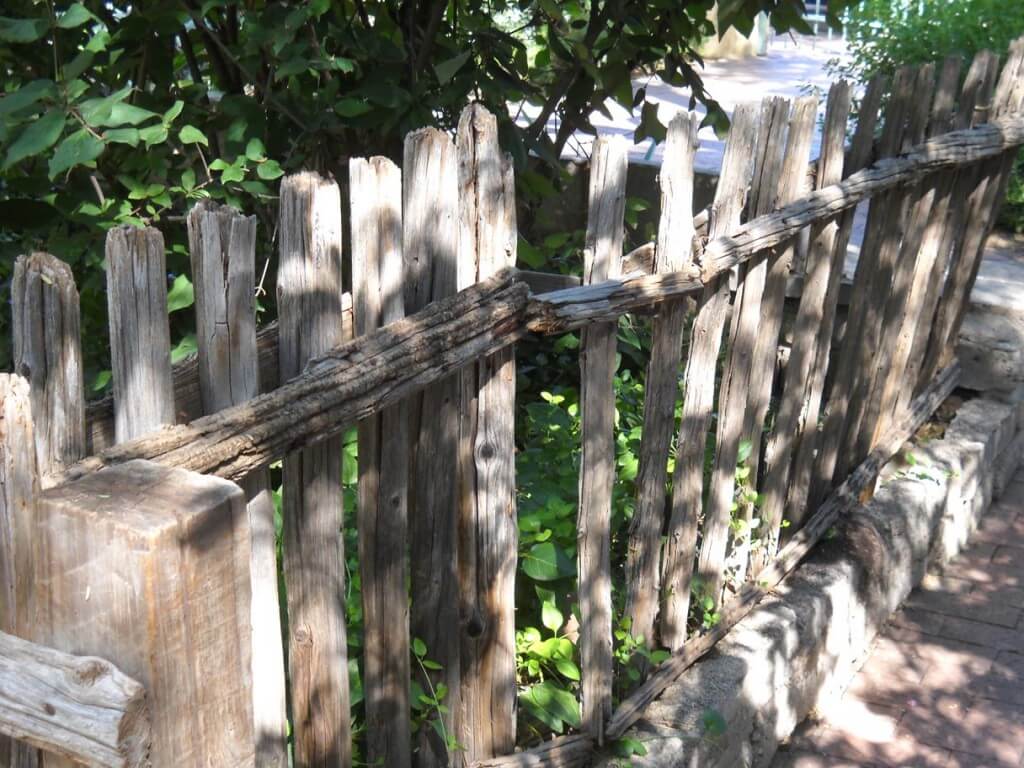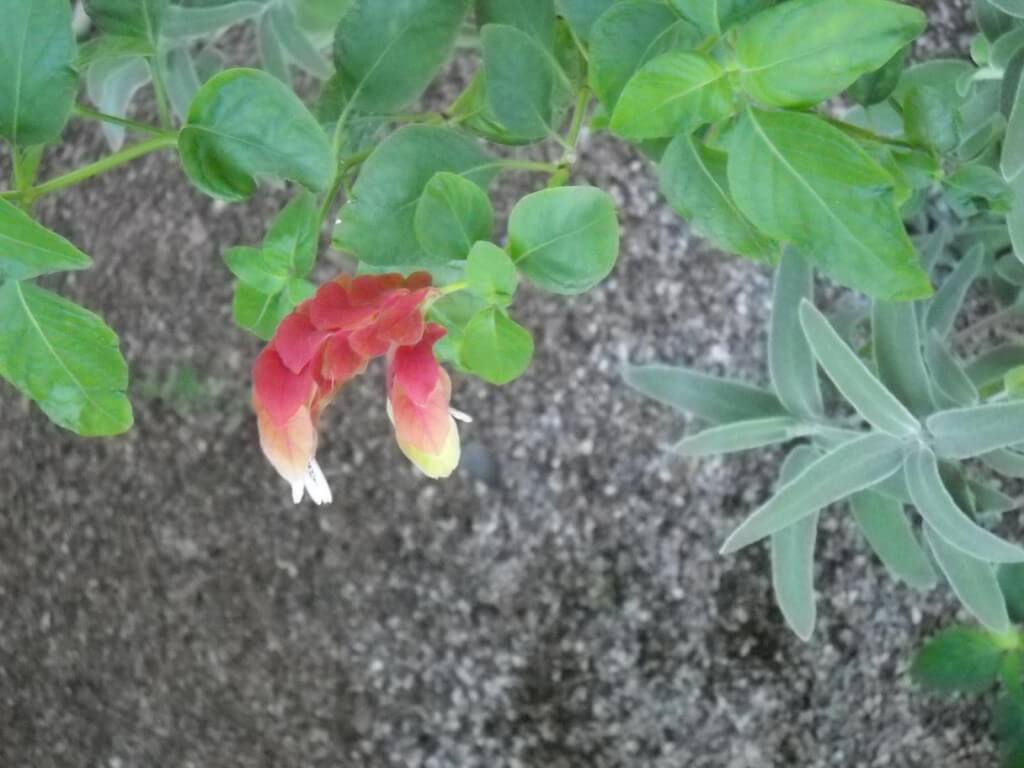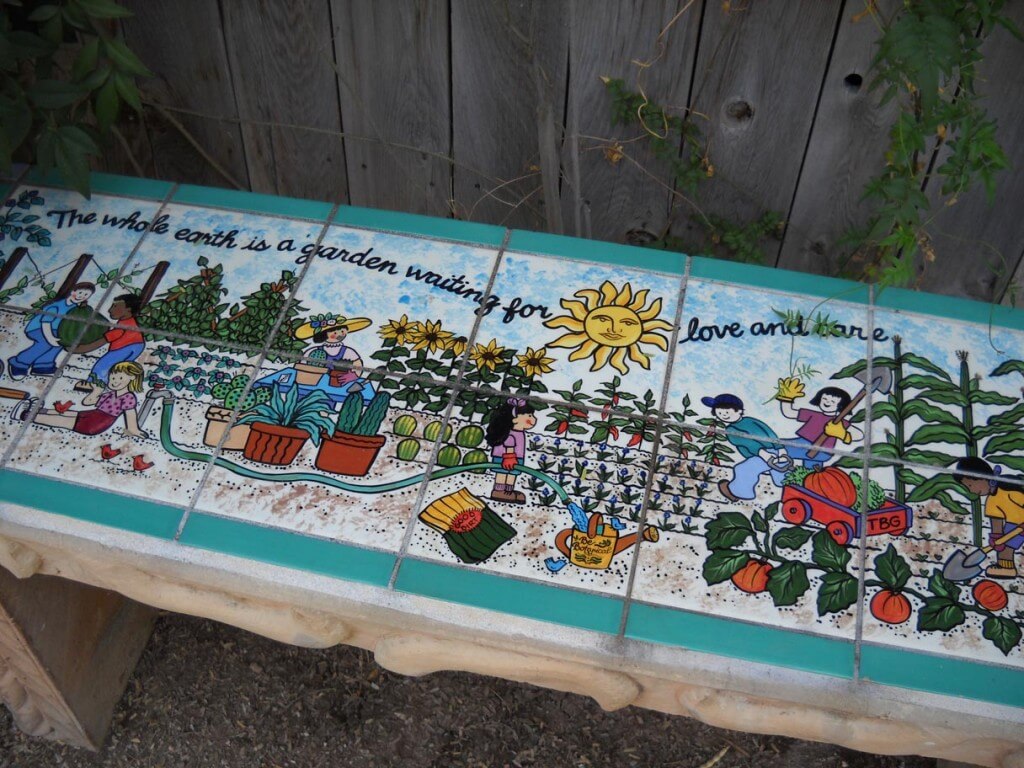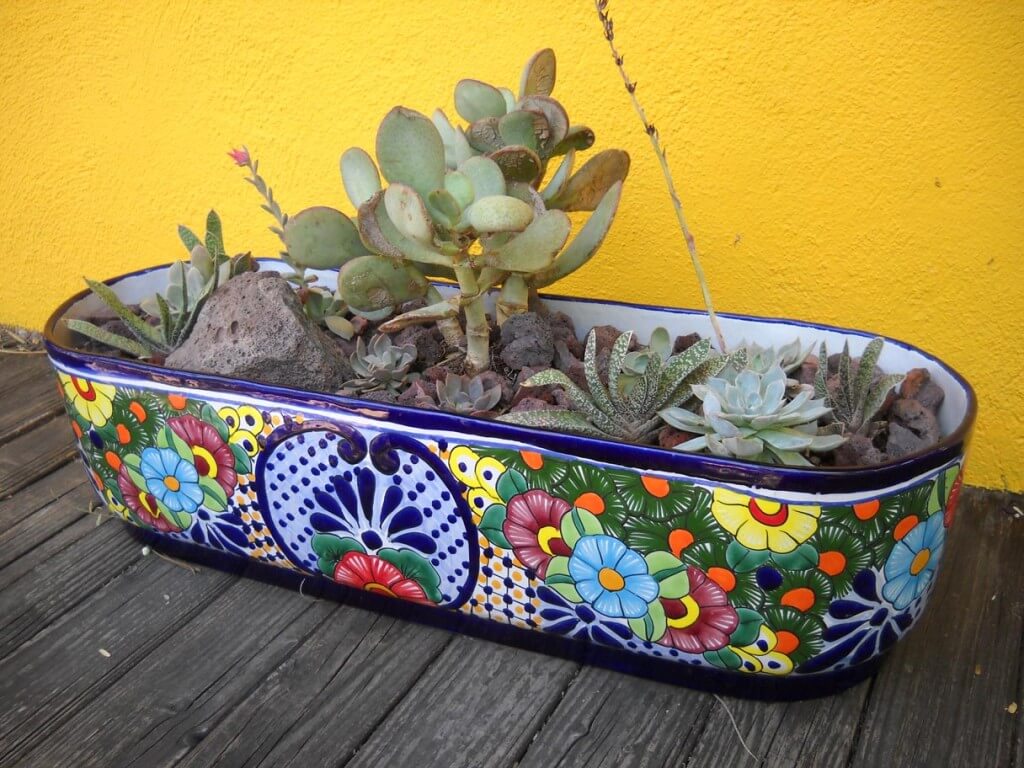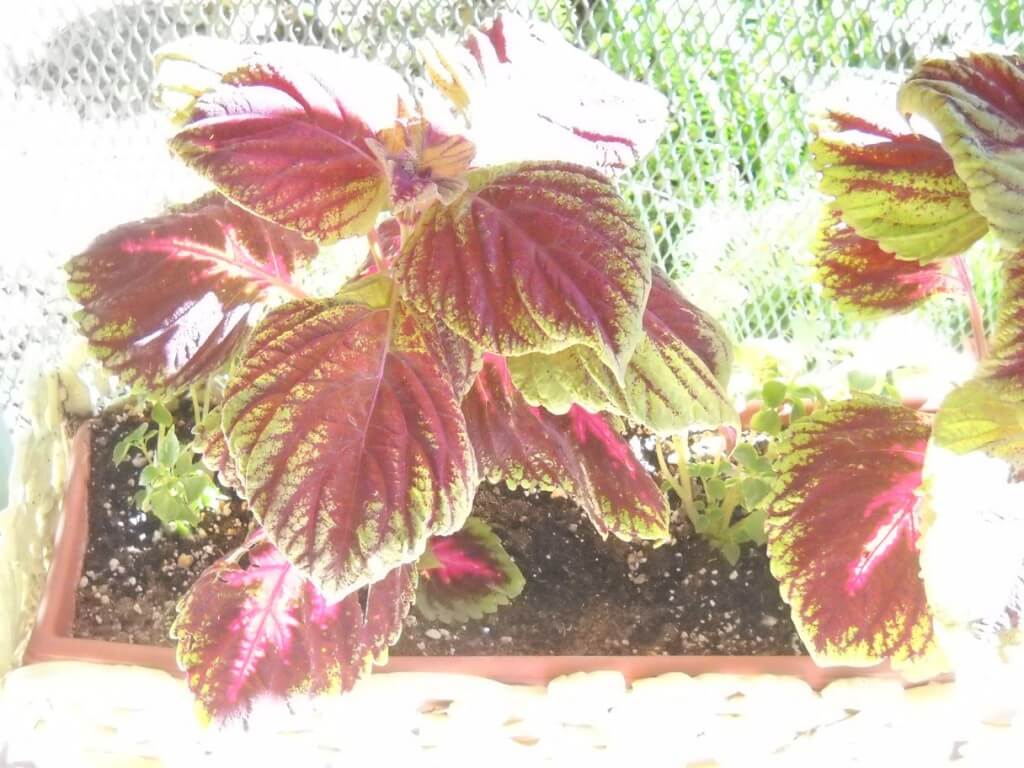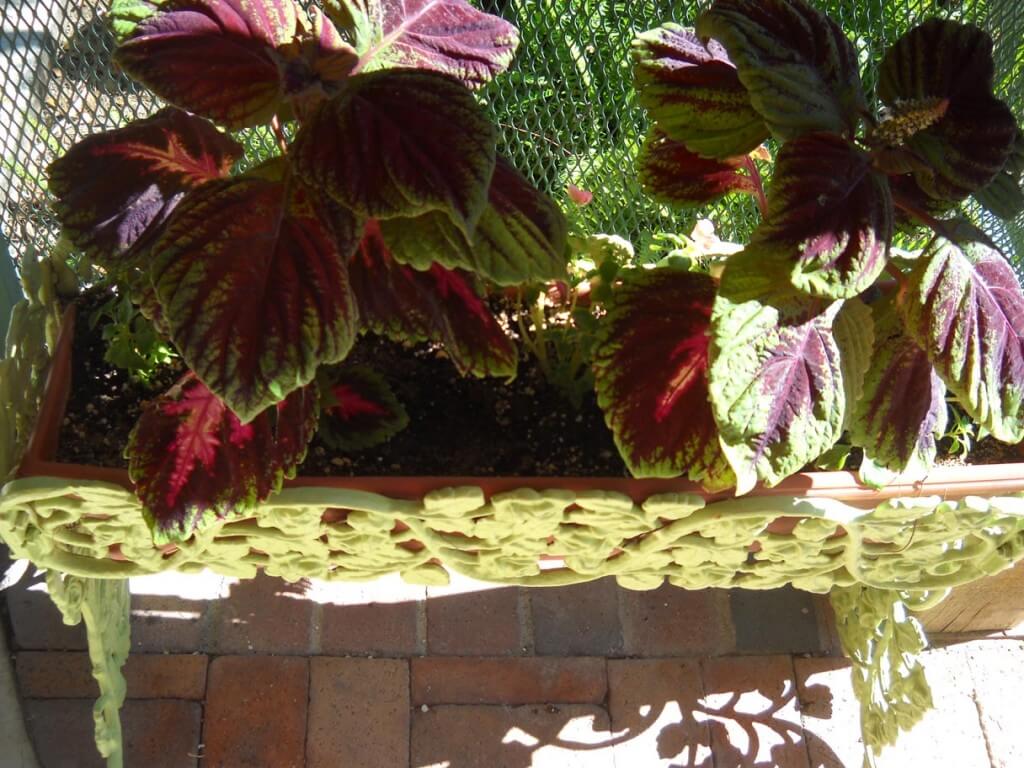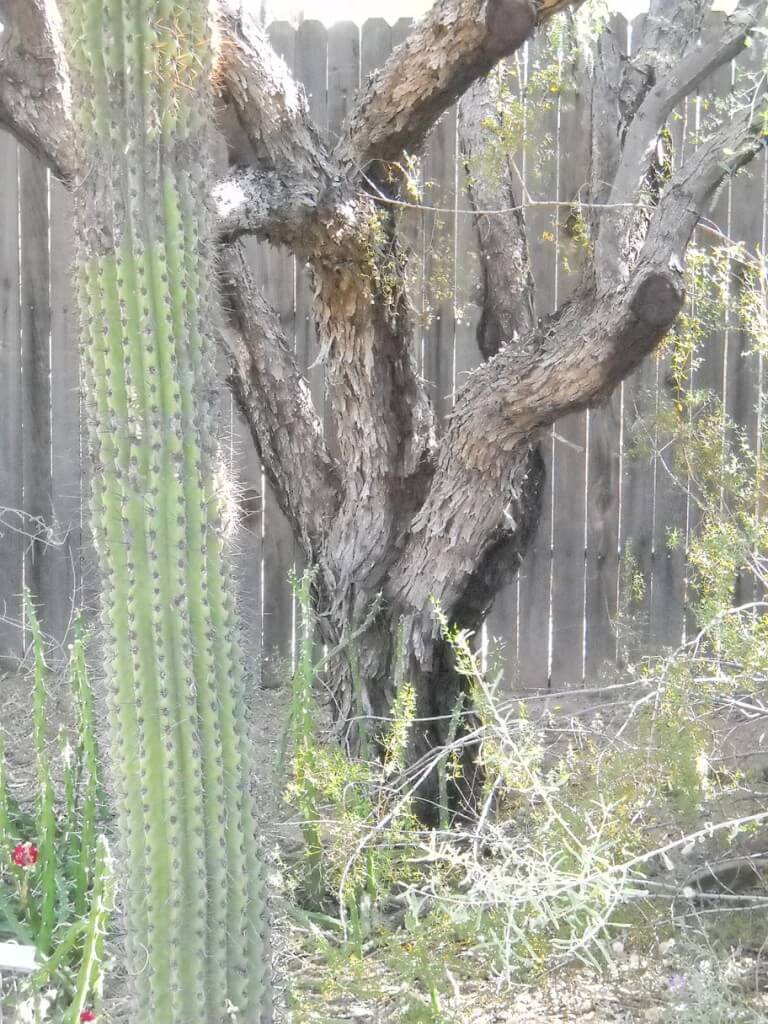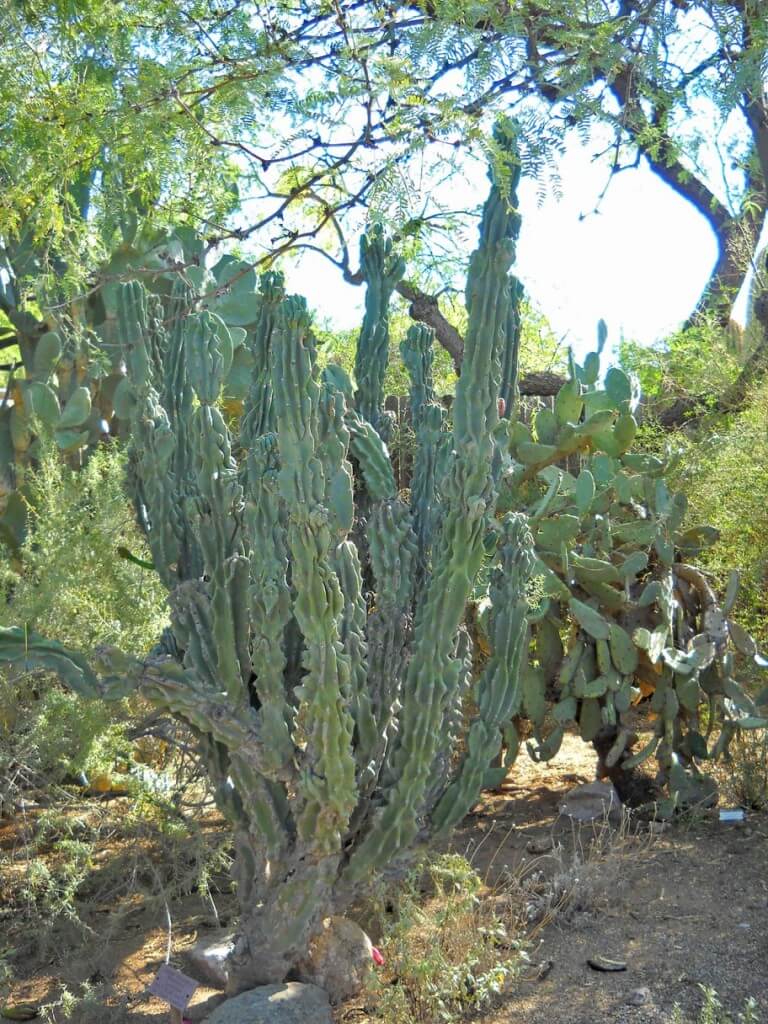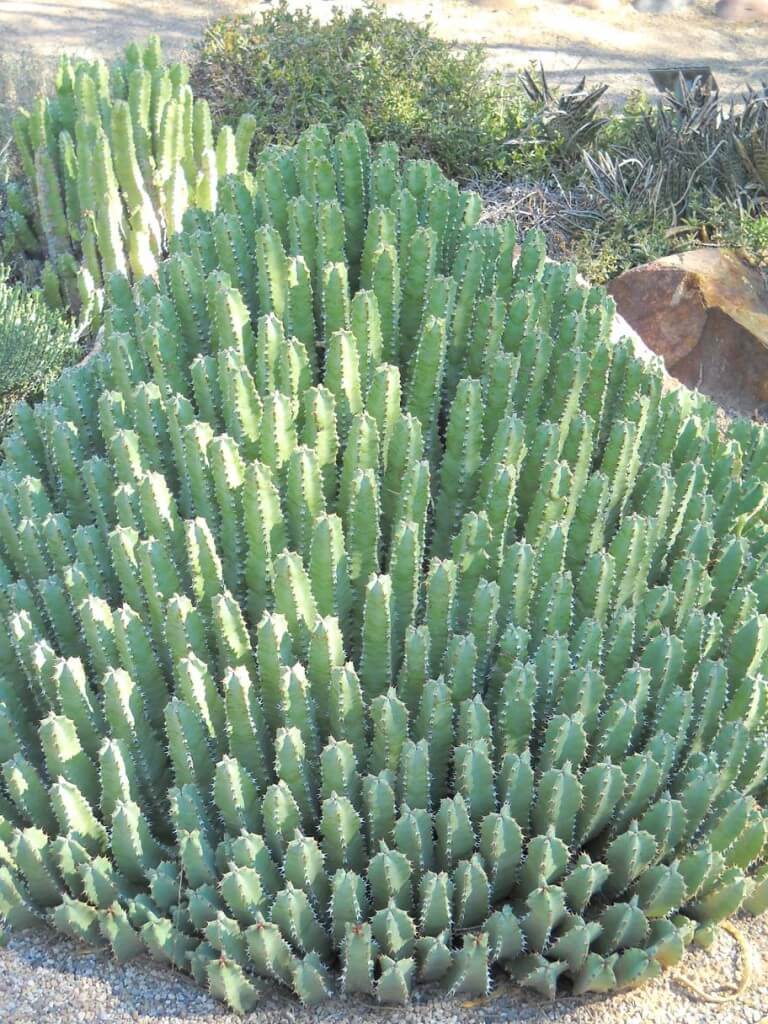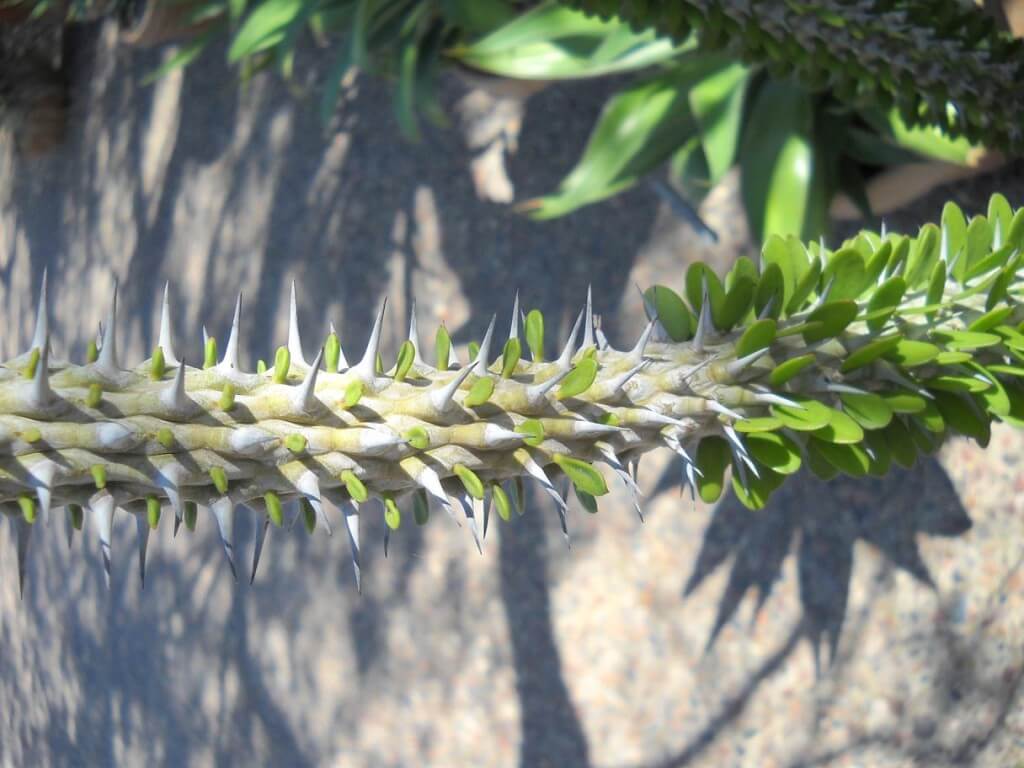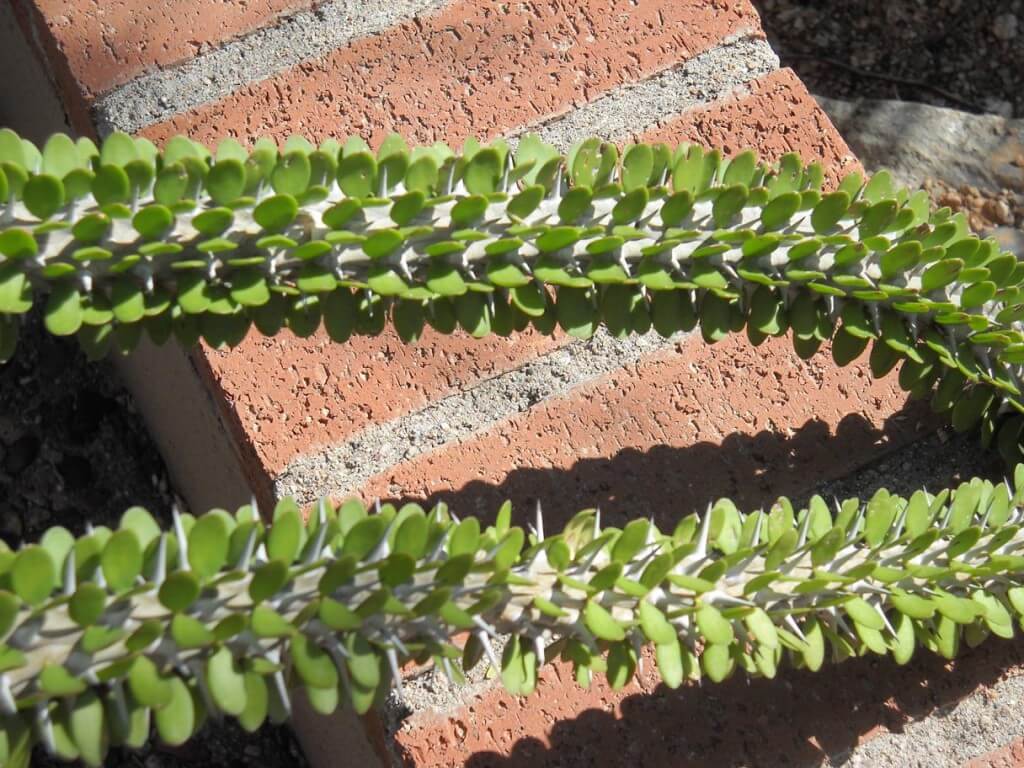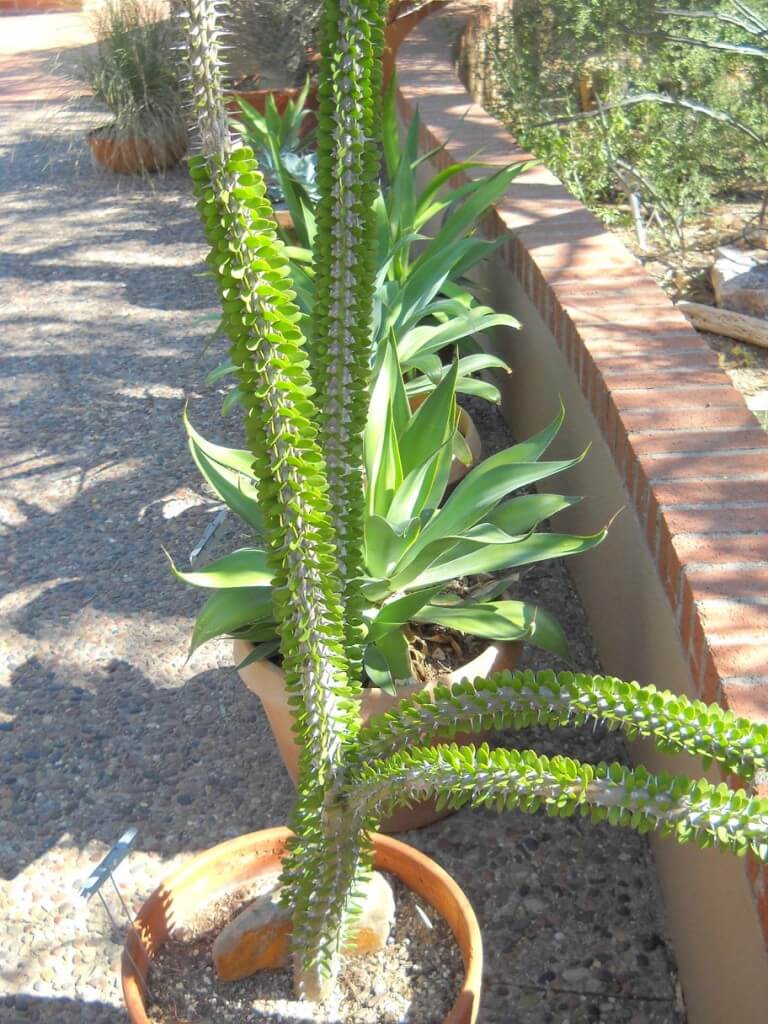 So what do you think?
(http://www.ggibsongallery.com/artists/rare/RC_5.jpg)
The Tucson Museum of Art is winding down its exhibit of Ansel Adams, and we headed there today. First, let me say I think the Tucson Museum of Art is a really ugly building and gallery, and the lighting of the exhibit was (I think) appalling. It was really hard to see the photos, as all the gallery lighting was reflected off the glass of each photo. I got to see myself reflected in El Capitan and lots of aspen, and it detracted overall from the exhibit.
That said, these photos are absolutely amazing. One thing I was struck with was the commentary with each picture, mostly in Adams' own words – and he was quite expressive, quite poetic in his description of the scene. The pictures of Yosemite are spectacular, and we have started planning a trip over spring break. Amazing we live so close and haven't yet been there…yet we live seven hours from the Grand Canyon and let 20 years go by before visiting again.
I have some favorites…like this one of the rose with a backdrop of plywood. The texture of the plywood adds to the scene, and who knew plywood could be so expressive. This was an unusual photo, in that Adams rarely contrived the photos; he just let them happen.
http://reneeashleybaker.files.wordpress.com/2007/12/ansel-adams-poster.jpg
This next was taken with a long exposure, and no wind, otherwise, as Adams says, it wouldn't have been possible.
http://seto.org/photo/adams_aspens.jpg
There is such glory in black and white photography. And such masterful work in photo developing, which seems like a lost art, thanks to the digital revolution. To think Adams had one chance at a photo…he was a genius at the foreshadowing of a picture to come…wait and it would happen, and he was ready for it.
This next is considered one of his "abstract" photos – a frozen lake. If you look really closely, you see the water, the ide, the cliff, and the morain right at the water's edge. Really beautiful.
http://www.artknowledgenews.com/files2009b/ansel_adams_frozen_lake_and_cliffs_II.jpg
All in all, a gorgeous two hours admiring an American master.